And while it's important to know the answer, Does Starbucks have bagels? It's more important to know, do they have bagels that you like?
While it's known for being the world's largest coffee chain, the delicacies on offer at Starbucks don't stop with coffee.
Whether you're feeling a touch peckish, or utterly ravenous, Starbucks has something on their menu to fit the bill. But do they have bagels?
You know how it is, sometimes you absolutely have to have a cream cheese bagel and nothing else will do. And with a Starbucks branch on what seems like every corner, what could be more convenient than popping into your local coffee house to satisfy your craving?
Warm, fragrant, and delicious bagels make a tasty change from the standard coffee sidekicks like donuts, muffins, and danish pastries.
Does Starbucks Have Bagels? What Kind Do They Have?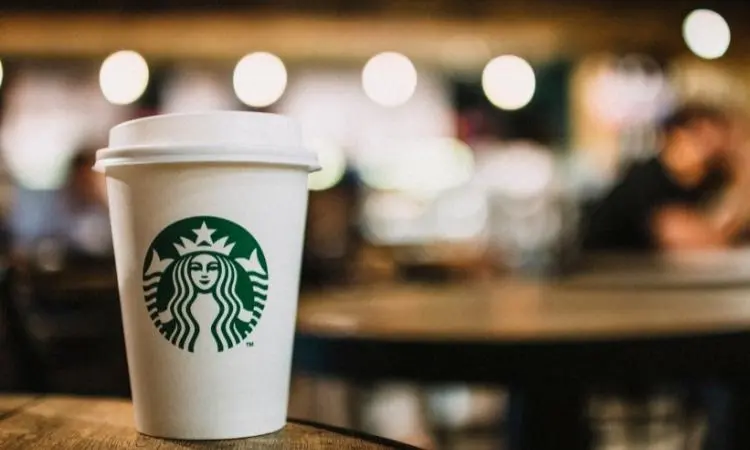 Starbucks has four types of bagels for you to choose from with a limited range of spreads and toppings. You can pick from:
Plain Bagel
Cinnamon Raisin Bagel
Everything Bagel
Everything and Cheddar Bagel
#1. Plain Bagel
The bagel may be plain, but this soft, doughy New-York style bagel will always be a classic.
Take it as it is, or dress it up with butter or cream cheese. Other extras you can order are honey or a tub of avocado spread.
The Starbucks plain bagel is suitable for vegetarians and vegans, and at 280 calories with 2 grams of sugar and 1.5 grams of fat, it's one of the more diet-friendly options on their menu.
This bagel does contain wheat, though, and is not suitable for those with a gluten allergy.
Also See: Does Starbucks Drug Test Employees?
#2. Cinnamon Raisin Bagel
A cinnamon raisin bagel is hard to beat once fall sets in. Sweet and spicy, these bagels are the perfect bite to grab with your coffee on a blustery day.
You can enjoy your cinnamon bagel just as it is, or order extras like butter, honey, or a cream cheese filling.
Avocado spread seems like an odd choice to go with a cinnamon bagel, but you can order a tub if you like.
The base version of this bagel gives you 270 calories.
That's right, you can get more flavor with fewer calories than the plain bagel.
How does that even work?
We don't know, but we do know that the cinnamon raisin bagel packs a whopping 11 grams of sugar.
But it's not all bad. Cinnamon has loads of health benefits, and a key benefit for carb lovers is cinnamon's ability to increase insulin sensitivity and lower blood sugar levels.
Rumor has it that Starbucks may discontinue this sweet treat, so it may not be around for too much longer. Get one while you still can.
Contains wheat and gluten.
#3. Starbucks Everything Bagel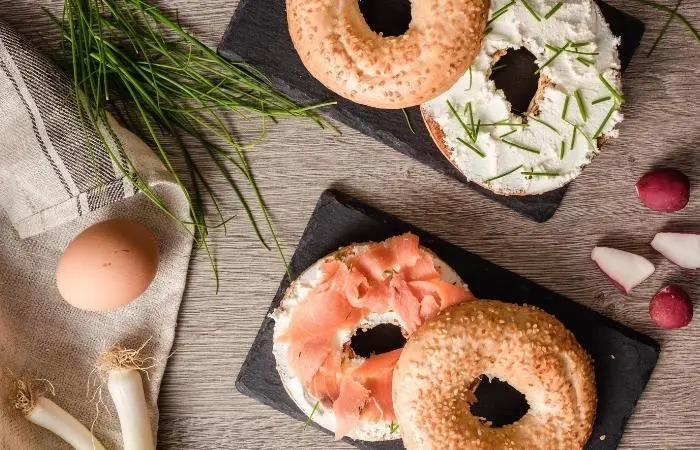 Why settle for a poppy seed bagel when you can have an Everything bagel instead?
The Starbucks Everything bagel is topped with poppy seeds, sesame seeds, garlic, onion, and salt.
Is your mouth watering yet?
Well, if that's not enough for you, imagine it soaked with butter, stuffed with cream cheese, drizzled with honey, or loaded with avocado spread.
The base version contains 290 calories and is suitable for vegans and vegetarians.
Have you ever wondered what a ghost puts on his bagel? Scream cheese!
Not suitable for those with a gluten allergy because of the wheat flour used to make the bagel.
See Also: Starbucks Bulletproof Coffee
#4. Starbucks Everything And Cheddar Bagel
Cheddar cheese improves pretty much everything it touches. Don't you agree?
And Cheddar cheese and onion are a match made in heaven. So when Cheddar is melted on top of the Everything bagel, you get the ultimate bagel experience.
Topping the bagel list in taste as well as calories, the Everything and Cheddar bagel gives you 300 calories.
As with the other bagel varieties, you can add butter or cream cheese.
Not suitable for vegans. Contains wheat and gluten.
Did you know that Cheddar cheese originated in England? The much-loved cheese was first made in the picturesque Somerset village of Cheddar in the 12th century, and in 1170 King Henry the Second purchased over 10,000 pounds of Cheddar cheese from the village.
He probably didn't pop it on a bagel, though.
Avocado Spread
Where would we be in 2022 without avocado spread? It's the healthy spread that everyone goes nuts for, so of course, Starbucks added it to their menu.
You can order avocado spread as a standalone item and smear it over your bagel, or you can grab some to take home with you to liven up your lunchtime salad, dinnertime dish, or your crunchy slice of suppertime toast.
The Starbucks Hass Avocado spread uses a high-pressure processing (HPP) method, which eliminates the need for preservatives. It's also certified organic.
The spread will keep fresh, and maintain its lovely rich green color for about 2 days when you store it in your refrigerator.
Designed to delight your taste buds, Starbucks avocado spread is prepared with sea salt, garlic, a squeeze of lime, and a pinch of jalapeno pepper – perfect!
As healthy as it is delicious, at only 90 calories, you can indulge in this taste sensation without booking an extra gym session to work it off.
Fun fact: A Californian fellow called Rudolph Hass discovered The Hass Avocado in 1935. And today the Hass Avocado is the most commonly grown avocado worldwide. Not bad for a backyard discovery. Not bad at all.
Are Starbucks Bagels Vegan?
Starbucks offers 3 kinds of bagels suitable for vegans – these are their Plain bagel, the Cinnamon Raisin bagel, and the Everything bagel.
While they don't offer a vegan version of their cream cheese filling, you can liven up your bagel with their organic, vegan avocado spread.
Other vegan options you can order at Starbucks include:
Chickpea Bites
Lentil & Vegetable Protein Bowl
Blueberry or Classic Oatmeal is available with soy, almond, coconut or oat milk, or hot water.
Strawberry Overnight Grains
FAQ on Starbucks Bagels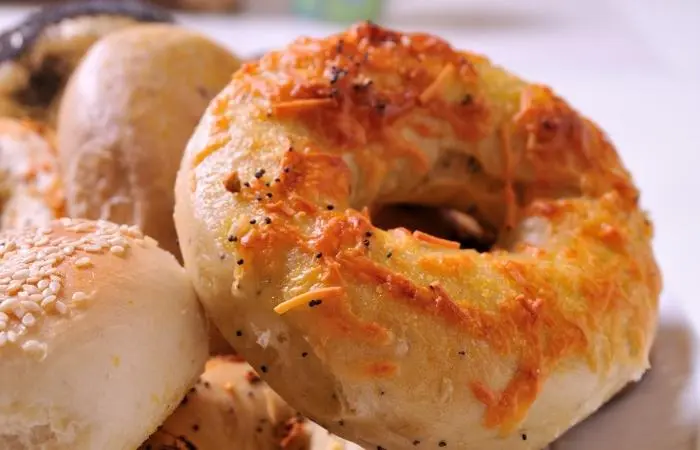 How Much Is A Bagel At Starbucks?
The price of a Starbucks bagel varies depending on which type of bagel you order and whether you order an extra filling. You can also expect prices to vary by region. As a very basic guide price, expect to pay around $2.20 to $2.50 for a bagel at Starbucks.
Does Starbucks Have Bagel And Cream Cheese?
Yes, you can get a cream cheese bagel at Starbucks. Cream cheese is an extra that you can order to go with your Plain, Cinnamon Raisin, Everything, or Everything with Cheddar Cheese bagel. As an alternative to cream cheese, you can also enjoy the Hass Avocado spread.
Can Starbucks Toast Bagels?
Starbucks can toast bagels, but you might not get your bagel toasted exactly how you like it. The quality of the toasting very much depends on the ability of the staff.
Often bagels are served warm rather than toasted, so you'll have to make it clear when you order that you want your bagel toasted.
Why Is Starbucks Out Of Plain Bagels?
It's annoying when basic items are out of stock, but Starbucks is susceptible to supply chain problems just like any other business.
Sometimes the shortages are because of manufacturing problems, while other times it will be transportation issues that hold up deliveries. If it's getting toward the end of the week, it could be down to customer demand exceeding expectations that week.
Wrapping Up
Do They Have Bagels At Starbucks? It sure does. And you know what they say about bagels, they're like donuts with the sin removed, so a bagel makes a great alternative to the more traditional coffee and a donut when you're on the go.
With Starbucks locations almost as common as stop signs, you're never far from a coffee house filled with delicious coffee and bagels.
Have you got room for one more terrible bagel joke?
What kind of bagel do pilots like the best? A plain bagel.
And… that's a wrap.
Recent Article: Can You Put Pizza Cardboard In The Oven?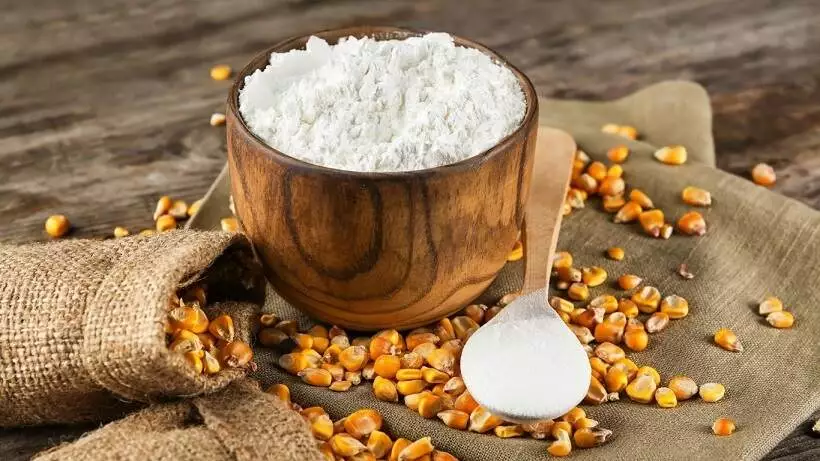 I am Alexi Brains, and I am the head writer, editor, and co-founder of FoodItems.org