Does Walmart accept Google Pay at Walmart stores or at Walmart.com?
Let's find out!
With mobile wallet use increasing every year, more and more retailers are updating their payment systems so that customers can pay with their phones using apps like Google Pay and Apple Pay.
Google Pay is a feature-rich, secure mobile wallet used by over 25 million Americans. Walmart is a retail giant with thousands of stores across the United States. The question is, can you shop at Walmart and pay with Google?
Does Walmart Take Google Pay in 2023?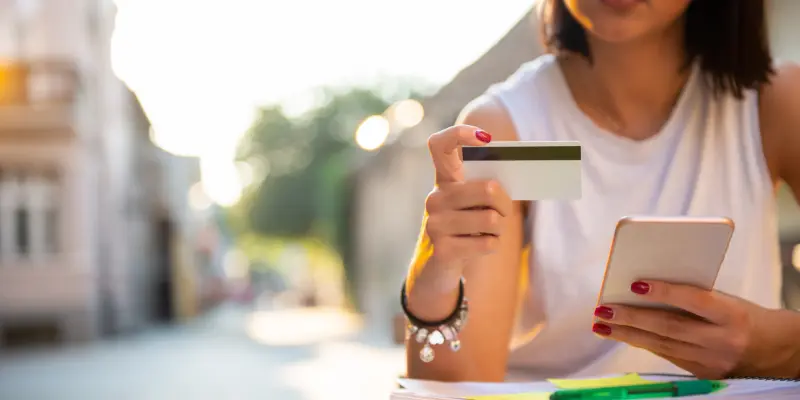 Unfortunately, as a Google Pay user, you're out of luck if you want to use your favorite mobile payment app at a Walmart store.
You can't use Apple Pay or Samsung Pay either.
What's going on? Why has Walmart refused to accept the payment methods preferred by millions of its customers? Is Walmart really so far behind the times, or is something else going on?
Walmart has been an innovator since its founders opened their first store in 1962. So it should come as no surprise to learn that far from being an out-of-touch dinosaur, Walmart adopted mobile payment technology as soon as the mobile wallet concept was born.
While Apple made the first move by releasing Apple Pay in 2014, Walmart quickly developed something better just for their customers, releasing Walmart Pay the following year.
Walmart Pay gives customers a fast, contactless, secure way to pay with their mobile phones. You can use Walmart Pay no matter which phone you use or the operating system it runs on. The Walmart app also delivers the retailer's loyalty program with its special offers and discounts, keeps track of your purchases, and makes returns super easy.
If you want to use a mobile wallet at Walmart, download Walmart Pay from Google Play for Android, or from The App Store for iOS.
Does Walmart Take Google Pay Online?
Does Walmart accept Google wallet when you shop on Walmart.com?
Once again, the answer is no. When you want to make your Walmart purchases online, you'll need to use your credit card, debit card, gift card, or one of the cards you've stored in the Walmart App.
Can You Pay For Gas With Google Pay?
Can you use Google Pay at Walmart gas stations? No, you can't use Google Pay or any other mobile wallet to purchase gas at Walmart.
You can use the Walmart Pay app to purchase food, drinks, and other items within the gas station store though. Walmart gas stations sell Walmart gift cards, so you can use Walmart Pay to purchase a gift card and then use the gift card to purchase your gas.
That's hardly a straightforward or convenient payment solution, but it's the only way to use a mobile wallet to buy gas at Walmart.
If you regularly buy gas at Walmart, you might be interested in a Walmart Plus membership. With Walmart Plus you'll get discounts on your gas purchases at Walmart gas stations, and at Exxon, Mobil, and Murphy gas stations.
Read Also: Walmart Pharmacy Hours
How To Use Walmart Pay Instead Of Google Pay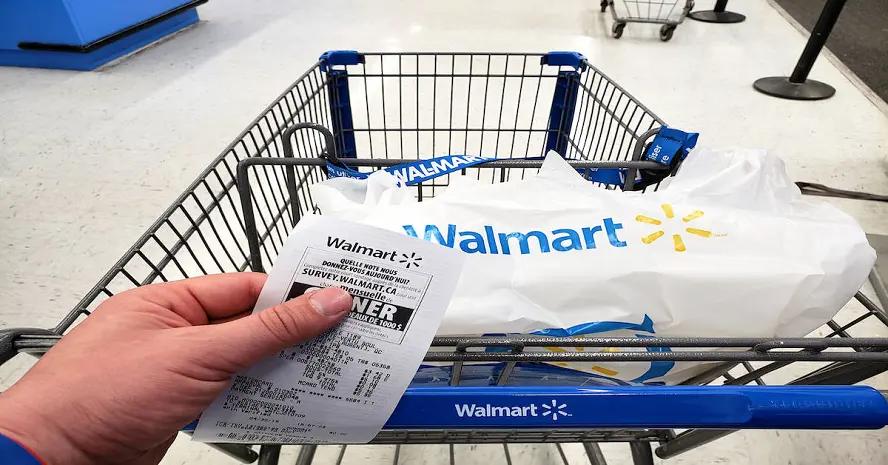 Walmart Pay is part of the Walmart App.
To use Walmart Pay, download the app and create a Walmart.com account. If you already have a Walmart.com account, sign in with your account to sync all of your existing purchases.
The app will prompt you to add your first payment card. Walmart Pay works with all major credit and debit cards and you can add gift cards as well.
When you get to the checkout or self-service checkout at a Walmart store, all you need to do is open up the app, choose your card, and then use your phone to scan the QR code that's generated on the checkout screen. No card details are transmitted to the payment terminal.
That's it, you've paid for your purchase, and a digital, itemized receipt will appear in the app.
Why Use Walmart Pay?
Walmart Pay and Google Pay are both secure mobile wallets, but while Google Pay is accepted almost everywhere, Walmart Pay is tied to Walmart stores.
Google Pay has all of the features you need for making payments and managing your money, in fact, it's the most feature-rich mobile wallet currently available. Google Pay is a great choice as your main mobile wallet.
Walmart Pay on the other hand is a custom mobile wallet tailored to the needs of Walmart customers.
Is it worth adding another mobile wallet to your phone just for Walmart?
Well, the whole point of a mobile wallet is being able to leave your actual credit and debit cards at home where they can't get stolen or skimmed.
So if you want to take full advantage of secure mobile payments, you'll need a way to pay with your mobile in all of the businesses you visit.
For that reason alone, it's a good idea to install Walmart Pay. But that's not the only reason.
Walmart Pay stores all of your Walmart transaction details and receipts. You can view the total for a transaction or you can view every item you purchased in that transaction. And your digital receipt can be used if you need to return an item.
Walmart's digital wallet lets you create handy shopping lists and wish lists, keep track of your Walmart.com orders and organize returns, order repeat prescriptions, and access coupons, discounts, and rewards from the Walmart loyalty program.
Does Walmart Pay Allow Cash Back?
Cash back comes in two kinds. The cashback is in the form of banknotes you receive at the register, and the cashback rewards you get when you use a certain credit card or debit card.
You can only obtain cash back (bank notes) at Walmart by using a physical debit card.
Any cashback reward cards that you're signed up for will credit your rewards as normal when you use them as the payment methods in the Walmart App.
What about Google Pay—Can you get cash back with Google Pay?
Again, you can't get physical cash back with the Google Pay mobile wallet, but any rewards you accumulate as you pay with your linked cards will be awarded as normal.
Which Stores Accept Google Pay?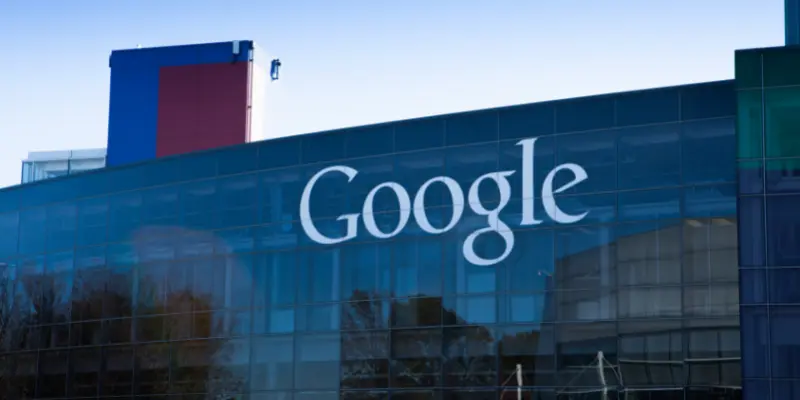 It's easy to find out which stores accept Google pay when you're already out and about.
All you need to do is open up the Google Pay app and scroll down to the bottom of the main screen. You'll see a 'Use Google Pay Nearby' section showing you the nearby stores, restaurants, cafes, and gas stations that take Google Pay.
If you want to know what your payment options are before you head out, check this list of major businesses that accept Google Pay.
7-Eleven
Ace Hardware
Albertsons
ALDI
American Eagle
Arby's
Arco
AutoZone Auto Parts
Banana Republic
Barnes & Noble
Baskin Robbins
Bath & Body Works
Best Buy
Big Lots
BJ's
Bloomingdale's
Boston Market
BP
Burger King
Calvin Klein
Carl's Jr.
Chick-fil-A
Chili's
Chipotle
Chuck E. Cheese
Circle K
Coach
Costco
County Market
Crate & Barrel
Cub
Cumberland Farms
CVS
Dairy Queen
Decathlon
Del Taco
Denny's
Dick's Sporting Goods
Diesel
Dillard's
Discount Tire
Disney Store
Dollar Tree
Domino's Pizza
Dunkin'
Family Dollar
Farm Fresh
Firehouse Subs
Foot Locker
Forever 21
GameStop
GAP
Giant
Giant Eagle
H&M
Hallmark
Hannaford Supermarkets
Harbor Freight Tools
Hardee's
Ikea
In N Out
Jack-in-the-Box
Jamba Juice
JCPenney
JetBlue
Jewel Osco
Jiffy Lube
KFC
Kohl's
Krispy Kreme
Lego Store
LensCrafters
Levi's
Lidl
Lin's Fresh Market
Little Caesar
LL Bean
Lowe's Market
Lush Cosmetics
McDonald's
Meijer
Men's Wearhouse
Nike
Nordstrom
Office Depot
OfficeMax
Old Navy
Olive Garden
Outback Steakhouse
Panda Express
Pandora
Panera
Pet Supermarket
PetSmart
Piggly Wiggly
Pizza Hut
Popeye's
Publix
QuikTrip
Raley's
Red Lobster
Rite Aid
Safeway
Save Mart
Sephora
Sheetz
Shop 'n Save
Sketchers
Smart & Final
Speedway
Sprouts
Staples
Starbucks
Subway
Taco Bell
Target
TJ Maxx
Tractor Supply Company
Trader Joe's
Urban Outfitters
Vons
Walgreens
Wegmans
White Castle
Whole Foods
Winn-Dixie
Zara
Summary
Walmart does not accept Google Pay, and it doesn't look like that policy will change any time soon. The only mobile wallet you can use at Walmart is the Walmart Pay app.
Walmart Pay works in a very similar way to Google Pay, storing your payment cards and giving you a secure, contactless way to pay. The app also keeps track of your purchases, stores digital receipts, lets you create shopping lists, gives you coupons and special offers, and allows you to initiate returns.
Recent Article: Does Walmart Accept Samsung Pay?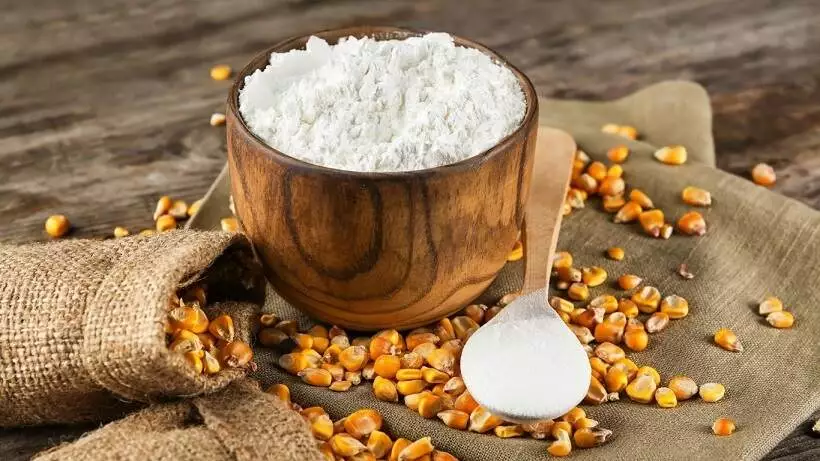 I am Alexi Brains, and I am the head writer, editor, and co-founder of FoodItems.org