Mobile wallets like Samsung Pay offer increased security and convenience, but it's becoming quite a headache to figure out which wallets you can use at your favorite stores.
Some stores only accept their own digital wallets. Other stores accept some wallets and not others. And a few stores still haven't upgraded their terminals to accept any mobile payments at all. So you have to keep checking to find out if you can pay with Samsung Pay, Apple Pay, or Google Pay, or if you need to take your debit or credit card out with you.
So much for tech making life easier!
What's the situation at Walmart? Does Walmart accept Samsung Pay?
Does Walmart Accept Samsung Pay in 2023?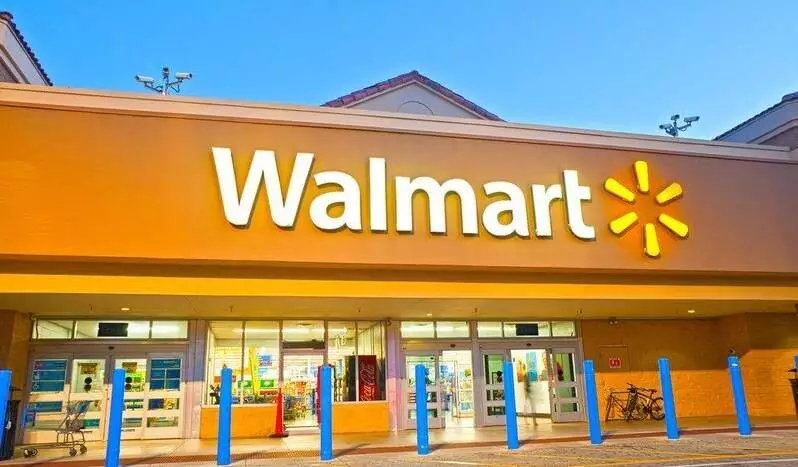 Unfortunately, Walmart does not accept Samsung Pay, and there's no sign that the retail giant plans to begin accepting Samsung Pay anytime soon.
You can't use any third-party mobile wallet like Apple Pay or Google Pay either.
And that's because Walmart has a mobile wallet of its own – Walmart Pay.
Walmart became the world's largest retailer by innovating. From introducing its clever cost-cutting, supply chain management system in 1975, to allowing customers to order online for store pickup in 2007, Walmart has consistently made the moves that other retailers follow.
So it's no surprise that Walmart got into the mobile wallet space early.
When Apple launched Apple Pay in 2014, Walmart was hot on its heels with Walmart Pay the following year.
If you want to use a mobile wallet with your Samsung Galaxy phone in Walmart, you'll have to install the Walmart app, activate Walmart Pay, and add your payment methods to that wallet.
Read Also: Does Walmart Accept Apple Pay?
Does Walmart Take Samsung Pay Online?
You can't use Samsung Pay at Walmart stores, but does Walmart take Samsung Pay online at Walmart.com?
Once again, the answer is no. When you want to shop online at Walmart, you'll need to check out with your credit card, debit card, or gift card.
It's not possible to use any mobile wallet for Walmart.com purchases. But if you use the Walmart App to shop, you can checkout with any of the cards you've saved to the app.
Why is Walmart intentionally annoying its customers by limiting popular payment methods? Why can't you pay with Samsung Pay at Walmart?
Why Can't You Pay With Samsung Pay At Walmart?
When Walmart launched Walmart Pay, they were responding to customer demand. Walmart's customers wanted to be able to pay with whatever debit, credit, or gift card they liked, on whatever type of device and operating system they preferred to use.
Because there were no open wallet systems available with that kind of flexibility, Walmart developed its own wallet solution. And by combining their loyalty program with Walmart Pay, they created an app that worked perfectly for the needs of their customers.
Responding to customer demand is the reason that Walmart likes to talk about. But there's also another reason. Walmart Pay benefits Walmart.
Consumers love mobile wallets, and the adoption of mobile wallets is growing year on year. The latest survey from fintech platform Marqeta shows that 71% of American consumers used a mobile wallet in the last year. And that number is much higher in younger, tech-savvy, age groups.
People prefer the convenience of having all of their payment methods securely stored in a mobile wallet. And, of course, the mobile wallet providers benefit too. They aren't implementing and maintaining an expensive tech platform out of the goodness of their hearts.
Data is at the heart of the 4th Industrial Revolution, and those handy mobile wallets are a lucrative source of consumer data. So that's the other reason you can't pay with Samsung Pay at Walmart. Walmart wants your juicy data for its own use.
And because wallets can display special offers, marketing messages, and personalized loyalty incentives, a mobile wallet offers a valuable marketing opportunity for any company that can get its wallet onto a customer's phone.
When it comes to technology, there's always a price to pay for the benefits any application brings us.
Samsung Pay Versus Walmart Pay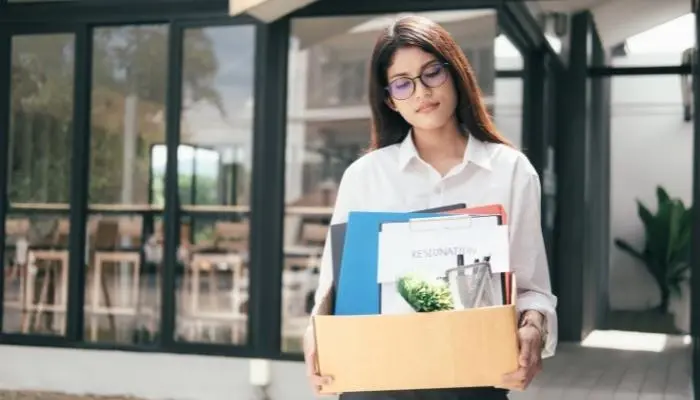 It might seem like a total hassle to add yet another mobile wallet to your phone, but if you regularly shop at Walmart and prefer to use a digital wallet, then you'll want to download the Walmart app and activate Walmart Pay. Here's how Walmart Pay measures up against Samsung Pay.
Security
The Walmart Pay app is really secure. Because of the way it works, no financial information is transmitted during a transaction. You simply use the app to scan the QR code that is generated when you checkout to make your payment. So there is absolutely no way for an RFID skimmer to grab your card details.
With Samsung Pay, your phone will transmit payment details via MST – Magnetic Secure Transmission, or NFC – Near Field Communications. On newer Samsung Galaxy devices, MST has been phased out in favor of NFC because of the potential security risk it posed. NFC still isn't 100% secure against skimmers, but it's pretty close.
Transaction Records
When you use Walmart Pay, the app stores your transaction details along with an itemized receipt. The in-app receipt can be used if you need to return an item for a refund. There's no need to keep track of paper receipts or mess around with the Walmart receipt lookup tool.
You can also use the Walmart app to initiate and preauthorize a return, saving you time at the customer service counter.
Samsung Pay on the other hand only stores a record of transactions for one month, and itemized receipts are not available. You'll still need a standard paper receipt when you pay with Samsung Pay.
Rewards
When you use Walmart Pay with the Walmart app, you'll get all of your reward program benefits and access to your coupons and special offers.
Samsung Pay used to offer rewards for in-store purchases with the payment application but that program was dropped in 2020.
Gift Card Balance
With Walmart Pay, you can load your gift cards into the app, and set the app to use your gift card balance before charging the rest of your purchase to your credit or debit card. Samsung Pay doesn't offer this feature.
Which Stores Accept Samsung Pay?
Although you can't use Samsung Pay at Walmart, many other retailers accept this popular mobile wallet without any problems. Here's a handy list of grocery stores, gas stations, retailers, and restaurants where you can use Samsung Pay.
Grocery Stores
Albertsons
Aldi
Cub
Dillons
Food Lion
Fred Meyer
King Soopers
Kroger
Publix
Ralphs
Stop & Shop
Trader Joes
Vons
Wegmans
Whole Foods
Winco
Winn-Dixie
Gas Stations
7-Eleven
Arco
BP
Chevron
Circle K
Citgo
Cumberland Farms
Delta Sonic
Exxon Mobile
Family Express
Kwik Trip
Phillips 66
Sheetz
Shell
Speedway
Sunoco
Texaco
Valero
Wawa
Restaurants & Cafes
Arby's (in-store and deliveries)
Applebee's
Burger King
Chick-Fil-A
Chili's Grill & Bar
Chipotle
Del Taco
Domino's Pizza
Dunkin Donuts
Firehouse Subs
Hardee's (in-store and deliveries)
Jimmy John's
Kentucky Fried Chicken
Little Caesar
McDonald's
Olive Garden
Outback Steakhouse
Panda Express
Panera Bread
Red Robin
Starbucks
Subway
Taco Bell (in-store and delivery)
Retailers
Barnes and Noble
Best Buy
BJ's Wholesale Club
Costco (excluding gas purchases)
CVS
Game Stop
Hobby Lobby
Home Depot
Ikea
Kohl's
Lowe's
Meijer
Michaels
Nordstrom
Target
Ulta Beauty
Victoria's Secret
Walgreens
Summing Up
Walmart does not currently accept Samsung Pay. The only mobile wallet that you can use for purchases at Walmart, is Walmart Pay.
While Walmart Pay can only be used at Walmart stores, if you shop at Walmart on a regular basis, it's worth installing the Walmart Pay app alongside your Samsung Pay wallet.
The Walmart app has some useful features, and like Samsung Pay, you can load it up with your credit cards, debit cards, and gift cards, and leave your physical cards safely at home.
Samsung Pay is accepted at many other retailers with NFC terminals unless they've disabled mobile wallet functionality.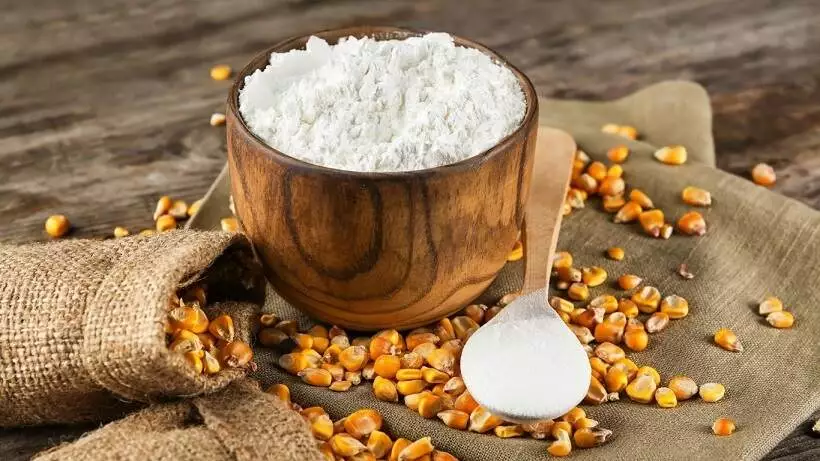 I am Alexi Brains, and I am the head writer, editor, and co-founder of FoodItems.org