Shopping online at Farfetch is quick, easy, and enjoyable, but if you want to return something and get a refund, you're going to have to follow the Farfetch return policy to the letter.
The best time to take a look at the terms of any return policy is before you make a purchase, and this is even more important when you're buying from a non-traditional retailer like Farfetch. But if you forgot to check their terms and now you need to make a return, we've got you covered.
In this guide, we'll explain everything you need to know about the Farfetch free return policy, and before we get started, we want to remind you that you can always fall back on your credit card provider's Chargeback Policy if you run into any serious problems with your Farfetch return.
Does Farfetch Have A Return Policy?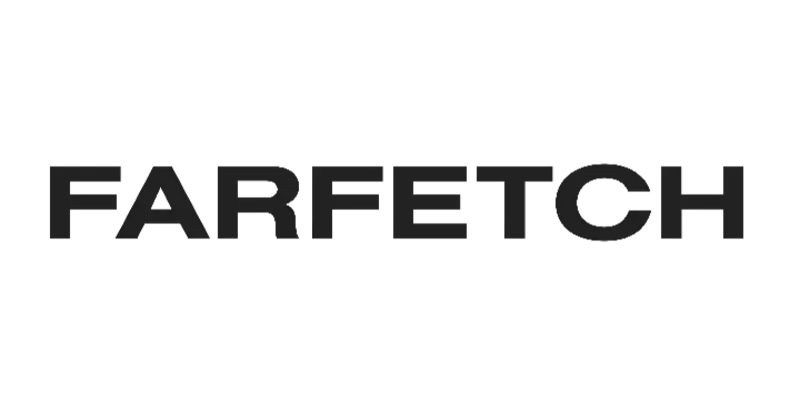 Absolutely, and you can return most items for a refund or exchange (for exceptions see "Which Items Can't Be Returned" below).
But please bear in mind, Farfetch is a marketplace platform that connects buyers and sellers. They aren't a traditional retailer that buys a stock and sells it.
That means your return has to be accepted by the boutique or brand that filled your order, and occasionally there can be problems when a seller claims an item hasn't been returned in the same condition it was sent.
For your protection, you should always unbox items with your video camera running and then take close-up photos of any defects you find.
To be eligible for a return, your items must meet the following conditions:
Items must be unworn, undamaged, and unused.
All original tags supplied with the items must be attached.
If the item has a Farfetch tag, that tag must still be fixed to the item in the original position.
Items must be returned with their original packaging.
Footwear and accessories returns must be inside their original branded boxes, include any dust bags provided, and be protected by an additional box (you can't just fix the return label to the shoe or item box).
Footwear must be free from marks, including marks on the soles, and the branded box must be undamaged.
Beauty items eligible* for return must be unopened and unused. Original seals on products must be intact.
Swimwear, underwear, and hosiery must be returned with any hygiene seals intact and in their unopened and undamaged packaging (if applicable). When you try these items on, they must be worn over your own clothing – soiled items will not be accepted.
Jewelry must be returned with all branded packaging and documentation and must be in the same condition as when it arrived.
* Some beauty items cannot be returned – please see "Which Items Can't Be Returned" below.
How Long Do You Have To Return An Item Purchased At Farfetch?
Farfetch gives you a short amount of time to decide if you want to return an item and their return policy is very clear. You have 14 days starting from the day your order was delivered, and the delivery day counts as day 1.
If you change your mind about a purchase, it wasn't what you expected, or it doesn't fit, you need to initiate the return, and mail or drop off the package within that 14-day window.
This is a shorter return window than you're probably used to because most retailers and marketplaces give at least 30 days.
Farfetch won't accept items outside the 14-day return window or items that are damaged unless they arrived in that condition.
Recent Entry: Goat Return Policy
Which Items Can't Be Returned?
Farfetch doesn't allow the return of certain beauty items which contain flammable, or potentially hazardous ingredients because these could pose a risk during the shipping process.
Yes, that's right, you can have them shipped to your door, but you can't ship them back.
So if you buy any of the following products, you could be stuck with an unwanted or unsatisfactory purchase.
Fragrance
Aerosols
Sprays
Essential Oils
Self Tanning Lotions
Acid Based Products
Nail Polish
Nail Polish Remover
Farfetch also won't accept the return of facemasks unless they were damaged or faulty on arrival.
How To Return Unwanted Or Faulty Items To Farfetch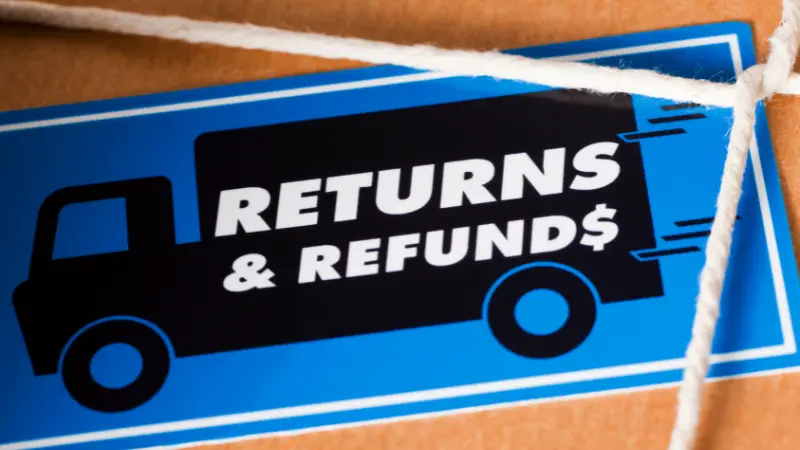 Follow these steps to book, prepare, and ship your return.
Book Your Farfetch Returns
Make sure your item is eligible for return.
Go to Orders & Returns in your account, or if you checked out as a guest, enter your guest order details on the order tracking page https://www.farfetch.com/checkorder.
Find the order you want to return, and click Return Item(s).
Select the item or items you want to return, and for each one choose the reason for your return.
Choose your return method – collection or drop-off:
For collection, enter your address and the number of packages you're returning, then schedule the date and time for the collection, and click on Book Collection.
For drop-off at a nearby partner boutique or courier pickup location, select the in-store or drop-off option.
Print a return label for each package you're sending back.
Print the Waybill and any other documents you're prompted to print out (make a note of the waybill number or take a photo so you can track your return).
Prepare Your Farfetch Return
Place your item(s) and all original packaging inside the Farfetch packaging your order arrived in. We suggest taking a photo or video as you pack your return so you have a record of the condition of the items at the time of return.
If your order arrived in multiple packages from different boutiques, return the items in the correct packaging.
Place any other documents you were asked to include inside the package.
Fix the return label(s) to the outside of the Farfetch packaging.
If your order arrived with a Return Note, fix the note to the outside of the package.
Ship Your Farfetch Returns
When the courier arrives to collect your return, give the courier the Waybill document and make sure they scan the label for proof of return.
If you're dropping off your package, hand the package to the clerk with the Waybill. Make sure they scan the label for proof of return.
If you're returning your package directly to a partner boutique, hand the package to the store clerk, and make sure they scan the label for proof of return.
What's The Farfetch Return Policy On Final Sale Items?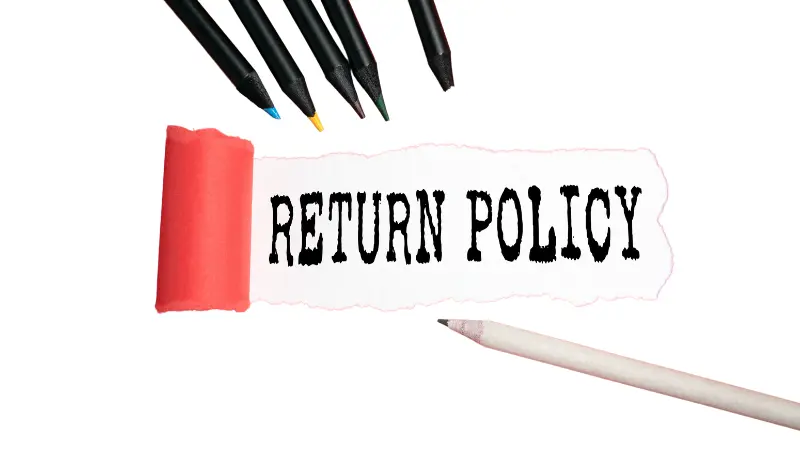 Farfetch does not allow returns on final sale items unless the product was damaged or faulty when you received it. It's always a good idea to use your phone to record a quick video when you unbox a delivery so you've got a record of an item's condition.
What's The Farfetch Return Policy On Made To Order Items?
Made-to-order items are not eligible for return or refund unless the goods are damaged or faulty when they arrive.
What's The Farfetch Exchange Policy On Pre-Owned Items?
Pre-owned items are eligible for return as long as the goods are in the same condition you received them in. Farfetch checks all pre-owned items prior to dispatch to make sure they correspond to their sales page description.
How Long Does A Farfetch Refund Take?
Once your return has been received by the brand or boutique that filled your order, it will be processed within 6 days. Then, if the return is accepted, Farfetch will refund the cost of your order – minus delivery – to your original payment method. Depending on the payment provider, refunds can take up to 14 days to appear in your account.
If you paid using cryptocurrency, there are some extra steps to follow and a time limit to watch out for.
Once your return has been accepted, your refund will be processed by TripleA. The funds will be returned to you in the original cryptocurrency at the current exchange rate.
Before you can receive the refund, you'll need to provide the following information to TripleA.
Full Name
National ID, Passport, or Business Registration Number
Country of Residence
Wallet Address
TripleA will then send you an email with instructions for claiming your refund. You must claim your refund within 30 days of receiving their email. TripleA will then send the refund payment to the specified wallet on the same business day.
Who Pays For Return Shipping?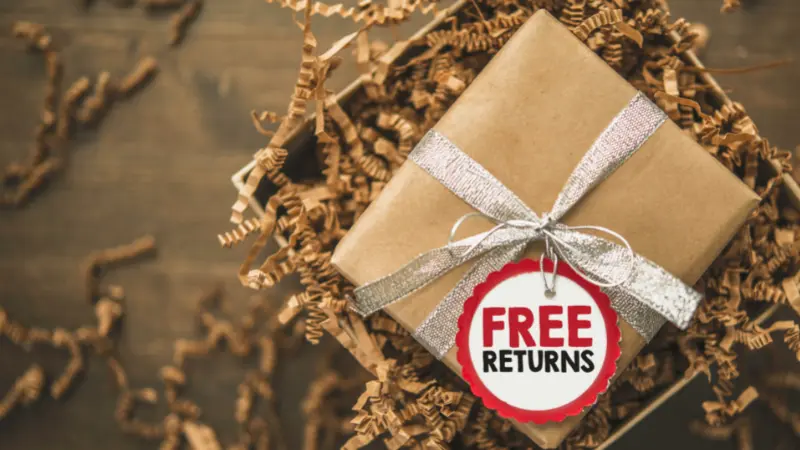 Return shipping is covered by Farfetch whether you choose to drop your package at a collection point or have your return picked up by a courier.
Does Farfetch Allow Order Cancellation?
Yes, they do, if you act fast. You'll see the option in your account if you're still inside the order cancellation window.
Farfetch Order Cancellation For US Customers
As long as your order hasn't already been prepared by the partner brand or boutique, you can cancel your order. Once the order has been prepared, it's not possible to request a cancellation.
When a cancellation is successful, your payment will be returned in full within 14 days.
To request a cancellation:
Go to your account and select Orders & Returns. Or enter your guest order details on the order tracking page https://www.farfetch.com/checkorder
Select the item(s) you want to cancel
Choose your reason for canceling
Receive an email confirmation of your cancellation
For UK & European Union Customers
If your order hasn't already been prepared, you can choose to cancel under the Farfetch policy detailed above. You also have an additional legal right to cancel your order if you wish.
Under the Consumer Contracts (Information, Cancellation and Additional Charges) 2013 Regulations, you have 14 days from the date your order arrived to request a cancellation.
Goods must be returned to the Farfetch partner brand or boutique that dispatched your order and you will be responsible for arranging the return and for the cost of shipping.
To cancel an order under this regulation, you must contact Farfetch by telephone or through the cancellation form on their website.
Quick Recap
You've got 14 days from the day your Farfetch order was delivered to return the items for a refund. Some beauty items are not eligible for a refund unless they're damaged or faulty, or you've received the wrong products.
Returns are free, and once the seller has received the return and inspected its condition, your refund will be processed and funds returned to your original payment method.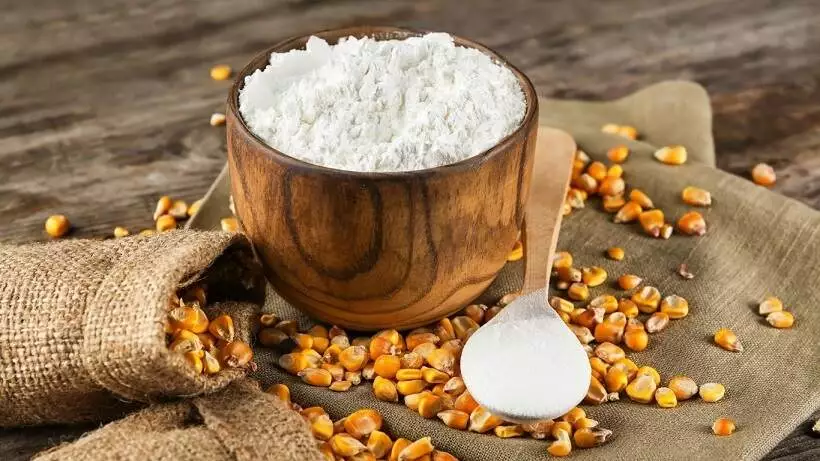 I am Alexi Brains, and I am the head writer, editor, and co-founder of FoodItems.org