The GOAT return policy doesn't give you the same generous terms that most large retailers offer, and that old warning of "buyer beware" certainly applies when you shop at GOAT.
In this guide, we'll go through the crucial parts of GOAT's return policy and we'll tell you what to do if you run into problems with your GOAT return.
What Are The Main Conditions Of GOAT Return Policy in 2023?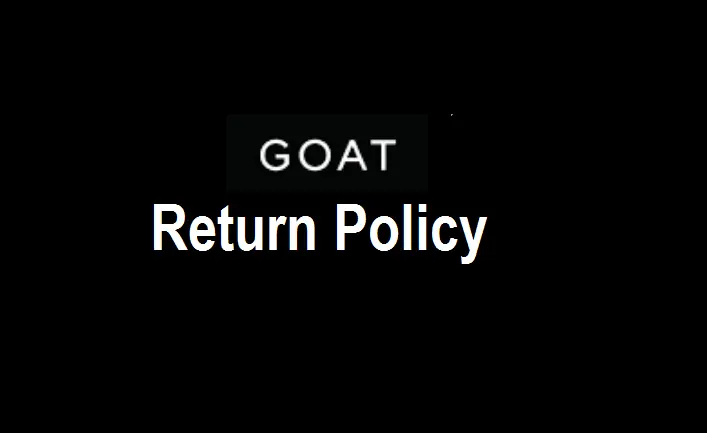 The vast majority of purchases made at GOAT run smoothly and buyers are happy with the goods and the service they receive. But when you need to send an item back, the strict return policy can cause major headaches.
You must request the return within 3 days of receiving the item.
You must send the item back within 3 days of receiving the return shipping label.
GOAT will evaluate the condition of the item before accepting your return.
Refunds are only given in the form of GOAT credit.
All shipping fees are deducted from your refund.
You must enclose the return slip and use the return address label that GOAT sends you.
Besides being on a tight timeline throughout the return process, your item will be thoroughly inspected once GOAT receives it, and if they decide you haven't returned the same item in the same condition it was shipped to you, they will refuse your return.
If your return is accepted, you only get GOAT credit, and you lose all shipping fees. The refund policy also states that if you attempt to circumvent the conditions of the refund policy by obtaining a chargeback via your credit card company or payment provider, you may be blocked from making future purchases.
How Does GOAT Evaluate Item Condition?
When you return your item, GOAT will inspect it to make sure you've sent back the same item you received, in the same condition it was sent to you.
GOAT's return policy specifies that the item cannot be damaged, cannot have any trying-on creases, must have original tags, sneakers must not have any wear on the sole or debris attached, and all of the original packagings must be present.
If you've received incorrect or faulty merchandise, it's essential that you can show that it was sent to you in that condition (see below for more details).
What Items Are Eligible For Return?
GOAT's return policy allows you to return the following product types:
New In Box
New No Box
GOAT Clean
Apparel
Accessories
Some items on GOAT's marketplace are not eligible for return; when you buy those items, the sale is final.
You cannot return or exchange the following types of merchandise; special items, used items, items listed as "final sale", direct-to-buyer items, items shipped to a freight forwarder, items shipped to China, and GOAT storage items.
Special items include those classed as:
Vintage
Sample
ID
Custom
Defect
Pre Release
How Long Does The Return Process Take?
The return process works on the following timeline:
You have 3 days from the day you receive your GOAT delivery to request a return.
Once you receive authorization for the return, you have 3 days to send the item back.
After Goat receives your return, they can take up to 7 days to inspect the item.
When Goat has finished the inspection and approved your return, your Goat account will be credited with GOAT credit for the amount of your purchase minus shipping fees.
The steps above cover a 13-day period, but you need to add the return shipping time on top, which will add an additional 3 to 5 days working days.
See Also: Lululemon Return Policy
Steps To Follow When Receive Your Order From GOAT
Because GOAT has such an inflexible return policy, and the items for sale are often high value, it's a good idea to be vigilant when you receive your order.
In fact, there's a step you should take before you place your order.
When you decide to buy an item, make sure you take screenshots of the product description page and of all product photos that show the item's condition. That way you've got an accurate record in case there's a dispute about the item's condition.
When you receive your delivery from GOAT, unbox your item/s with your video camera running to record the condition of the items sent to you.
Begin by noting the time and date, then take a close-up shot of the address label.
Capture all sides of the package and note any external damage.
Open the package carefully and inspect each item including the sneaker box and inside papers.
Note any discrepancies with the product description.
Note any damage or missing parts.
Carefully try on your items for size and make sure that both sneakers in a pair are the same size.
Take photos of any defects.
You can initiate a return in the GOAT App by tapping "Request Return" or you can contact GOAT about your return by using the "Submit Request" button at the top of the support page on their website – https://support.goat.com/
GOAT doesn't have a customer support phone number or live chat facility.
GOAT Didn't Accept My Return – Now What?
If GOAT won't accept your return you've got a few choices. The first decision you'll need to make is whether you want to accept any of the options that GOAT offers you, and those options depend on the product type.
Options Offered By GOAT
For sneakers, GOAT offers you the option to have the sneakers sent back to you at your expense.
Alternatively, you can choose to have GOAT list the sneakers for sale on your behalf at the price you originally paid for them. This type of sale is known as a consignment sale, and you only get paid when and if someone else buys your item. You also have to pay fees (9.5%) associated with the sale.
If you do not reply within 14 days of being notified that your return was not accepted, or if you do not pay the return shipping invoice within 14 days, GOAT will list the sneakers for sale on a consignment basis on your behalf.
For apparel and accessories, GOAT only offers to send the items back to you at your expense.
If GOAT refuses a return because the items are inauthentic, they give you the option of having the items sent back to you at your expense or having GOAT dispose of them. If you don't respond within 14 days or if you don't pay the shipping fee within 14 days, GOAT will dispose of your items.
In all cases where you choose to have the items sent back to you, GOAT will issue an invoice by email for the shipping fees. You'll need to pay the shipping fees before the items will be sent.
Other Options To Get Your Money Back From GOAT
If you haven't been able to reach an acceptable solution to the problem with your GOAT order, you can request a chargeback from your credit card provider or open a dispute with the payment provider you used.
You will get your money back this way, but as already mentioned, GOAT will more than likely refuse any future orders from your account.
If you want to keep your GOAT account in good standing, you can send a complaint to The Better Business Bureau. Making a complaint is a simple process, and GOAT has a 100% response rate to complaints filed there.
Making a complaint to the BBB doesn't guarantee that you'll get the resolution you're looking for, but a senior member of the GOAT customer service team will try to resolve your issue.
If that doesn't work, you still have the option to make a chargeback to get your money refunded.
GOAT's return policy does not override your consumer rights and if the fault is with GOAT, then you're entitled to a full refund of the purchase price including shipping fees.
Quick Recap
GOAT gives you 3 days from the date of your delivery to request a return. When you request a return, GOAT will send you a shipping label and packing slip which must be used for your return. Then, you have 3 days to send the package back.
GOAT inspects every return and if they decide to accept your item, they'll issue you GOAT credit (minus shipping fees) to spend on a future purchase. If they don't accept your return, you can have the items returned to you at your expense, or in the case of sneakers, listed for sale at GOAT on a consignment basis.
See Also: Show Me Your Mumu Return Policy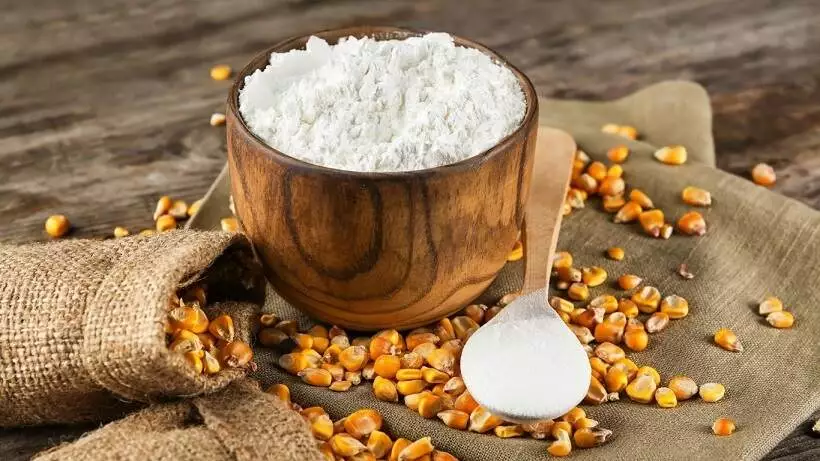 I am Alexi Brains, and I am the head writer, editor, and co-founder of FoodItems.org