Costco is well known for having the cheapest gas in town but their opening hours vary. If you're a Costco member, filling up your tank at your local Costco is a smart move because you get premium quality fuel for less money. So what are Costco Gas hours? What time does Costco gas open, and what's the best time of day to refuel at those low prices?
Costco gas lines are often long, which makes it a good idea to plan your refueling trip ahead of time rather than waiting until your tank is nearing empty, leaving you no choice but to go and get gas however long the lines might be.
If an early morning gas run fits your schedule, then you can buy gas at some Costco gas stations from 5 am. But not all Costco gas stations open that early. Costco Gas hours vary by location, so you need to find out the opening hours for your local store.
We're going to show you how to find your local Costco gas station hours right now, and we'll also cover some other important cost-saving information you need to know when you buy your gas at Costco.
What Time Does Costco Gas Hours Open in 2023?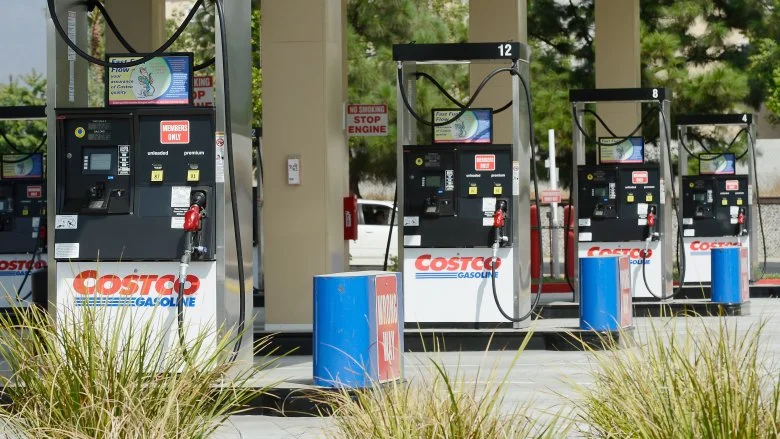 As we already mentioned, Costco gas station hours begin at 5 am, but that's only true for some gas stations. Many don't open until 6 am and some open even later.
And since you don't want to turn up to your local Costco gas pumps at daybreak only to find the place deserted, you need to look up your local Costco gas station hours.
To find your local Costco gasoline hours, go to their website at Costco.com and use the "Locations" tab on the menu.
Once you're on the "Warehouse Locator" page, enter your zip code or city to see a list of Costco locations nearby.
Then, scroll through the list to find the Costco gas station that you want.
Next, click or tap on "Store Details" to go to the information page for that Costco warehouse.
Ignore the hours listed at the top of the page! Those are the store hours and you want Costco gas hours.
So, scroll down the page a little and click or tap on "Gas Station" to see the earliest time that you can go to buy your gas and the closing time.
You'll also see the current price of regular and premium gas and diesel.
Now you know your local Costco gas station hours, make a note of them on your phone so you've always got them to hand.
But, don't rush off to fill up your tank just yet because the Costco that you usually go to might not have the cheapest gas.
Is Your Local Costco Gas Station The Best Deal?
For the best deal on gas, you need to check out the other Costco gas stations in your area.
For example, we just checked the price of gas at 3 Costco gas stations in Columbus, Ohio.
Here is the price difference.
Costco gas station number 1
Regular – $4.10
Premium – $4.69
Costco Gas station number 2
Regular – $4.14
Premium – $4.66
Costco Gas station number 3
Regular – $4.19
Premium – $4.77
While it's true that if you're closer to store number 3 on that list, you would need to drive across town to get a lower gas price, if you plan your refueling trips in advance, then you can work the trip into your schedule.
If the lower-priced Costco is near your workplace, gym, favorite restaurant, kids' school, or daycare, for example, it makes sense to fill up at that Costco gas station. You could save yourself several hundred bucks each year with one small change to your routine.
To find the other gas stations in your area, go back to the Warehouse Locator page and use the numbered markers on the map to see the gas price at each location.
Do This One Thing To Save Even More On Costco Gas
Costco gas is already cheap, but it's always good to save money on life's essentials wherever possible.
And for most of us, gas is definitely essential.
So how do you save a little extra on your gas purchases?
Well, did you know that you can earn cash rewards when you buy gas at Costco?
All you need to do is use the Costco Anywhere Visa card. This card is only available to Costco members (no additional fee) and it gives you 4% cashback on your gas purchases.
You aren't restricted to Costco gas stations with this card, you can enjoy the savings reward at any gas station that accepts Visa.
The 4% reward is available on gas purchases up to $7000 per year, and for purchases over that amount, it drops to 1%.
You'll get 2% back on all of your other Costco purchases too.
What Time Does Costco Gas Station Open On The Weekend?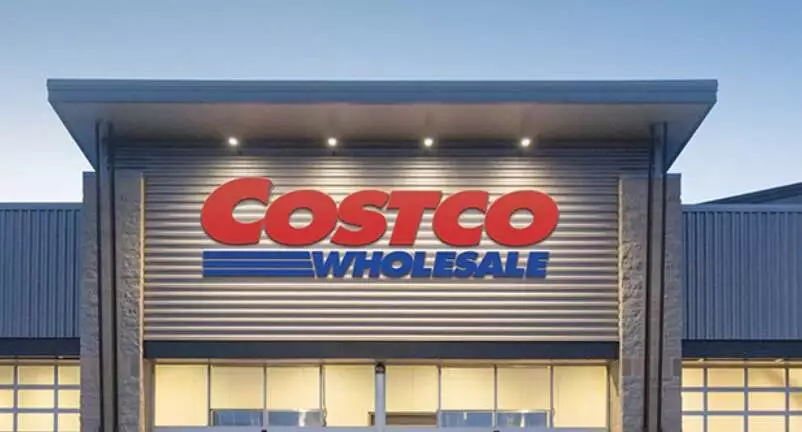 Costco gas station hours are shorter on the weekend. Most gas stations open at 7am and close between 6pm and 8pm.
And with those shorter opening hours come longer lines at the gas pumps.
The weekends are the busiest days of the week at Costco stores because everyone wants to grab their gas while they're out shopping.
If you need to fill your gas tank at the weekend, go early to avoid the rush.
Costco gas station hours begin at 7am on Saturdays and Sundays, but the majority of shoppers don't go to Costco that early because the stores don't open until much later at 9:30am.
To get cheap Costco gas at the weekend without waiting in line, be an early bird and get to the gas station when it opens.
What Are Costco Gas Station Hours On Holidays?
Unfortunately, Costco gas hours on some holidays are zero hours. The stores and the gas stations are closed.
Costco gas stations are closed for these holidays:
New Year's Day
Easter Sunday
Memorial Day
Independence Day
Labor Day
Thanksgiving Day
Christmas Day
Costco gas stations are open on these holidays:
Black Friday
Columbus Day
Father's Day
Good Friday
Martin Luther King Day
Mother's Day
Presidents' Day
Valentine's Day
Can You Get Gas At Costco 24 Hours?
No, Costco gas station hours begin at 5am (at some locations) and continue until 9 pm or 10pm. None of their gas stations are open 24 hours.
If you have to get gas outside those hours, you'll need to go to a gas station operated by one of the larger brands like Chevron, Sunoco, BP, Shell, or Exxon.
You can still get a discount on your gas if you use a cashback credit card. You won't save as much as buying gas at Costco, but something is better than nothing.
Can Non Members Buy Gas At Costco?
Yes, there are a couple of ways that non-members can benefit from buying cheaper gas at Costco.
The first way is to tag along with a friend or family member who has a Costco membership.
Costco members can bring 2 guests with them when they shop at Costco. So if you know someone with a membership, just arrange to visit the store with them when they go. They'll have to pay for your gas, then you can pay them back.
The second way to buy Costco gas without a membership is to ask a member to buy you a Costco Shop Card.
A Costco Shop Card is basically a gift card and you can use it to shop in-store or at the gas pump. With a Costco Shop Card, you don't need to go with a member, so this option is much more convenient for most people.
What Are The Costco Gas Payment Methods?
The big thing to know about buying your gas at Costco is you can't use cash. To take advantage of their low gas prices, you need to use a card.
Costco gas stations only accept Visa cards, so don't go to fill up without making sure your Visa is in your wallet.
The other payment methods you can use are Apple Pay and Google Pay.
If you have a Costco Shop Card gift card, then you can use that to pay at the pumps too.
You'll also need your membership card with you when you buy gas. Insert your Costco card into the pump, then tap to pay with your contactless payment card or your mobile wallet.
If you use the Costco Anywhere Visa card, you can just tap that to pay. You don't need to use your membership card.
Costco Gas Station Hours FAQs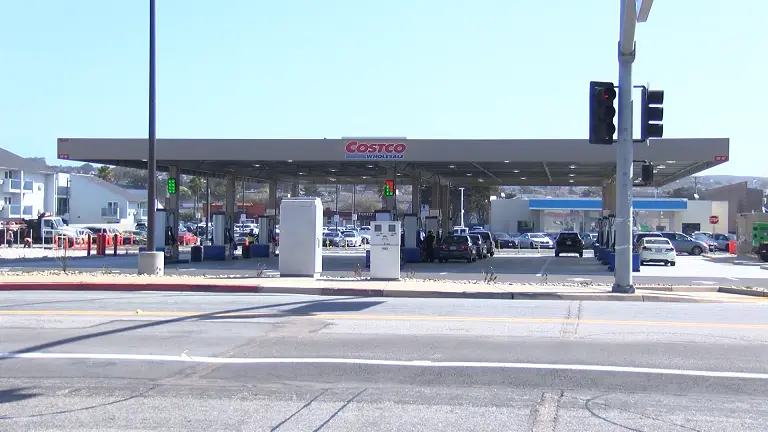 What Are Costco's Gas Hours?
Costco gas stations open on weekday mornings between 5am and 9am depending on the store location. Most open at 6 AM. Costco pumps close on weekdays between 7pm and 10pm. On the weekend, gas stations open from 7am and close between 6pm and 8pm.
What Is The Gas Price At Costco?
Gas prices at Costco change frequently to keep up with changes in the overall market. Costco is well known for being cheaper than most other gas retailers, so if you're a member, it's often going to be the lowest-priced gas in your area.
To find out the exact price at your local pump on any given day, visit Costco.com and use their warehouse location page to enter your location. Then choose your store and click or tap on the gas pump icon to see today's gas price.
Why Is Costco Gas So Cheap?
Costco makes the majority of its profit from its membership fees, so it can afford to sell its products with a lower markup. They still make a profit on their gas sales, but unlike a gas station chain, they don't rely on that profit as their main revenue.
Plus Costco knows that when customers pull in to buy gas, they often can't resist heading into the store to buy other things.
So by pricing their gas lower than the competition, they draw customers to their local store, make some money on the gas sale, and then they make more money when customers inevitably run inside to grab a few essentials. It's a winning business strategy.
Is Costco Gas Bad For Your Car?
No, not at all. In fact, it's an excellent gas for your vehicle. Costco's brand of gas contains a special mix of additives to help keep your car running smoothly.
Powerful detergents in the gas clean up a dirty engine and help to prevent new deposits from building up. With a clean engine, you get better gas mileage, lower emissions, and lower maintenance costs.
What Brand Of Gas Does Costco Sell?
Costco sells its own brand of gas called Kirkland Signature™ Gasoline. Kirkland gas is a Top Tier gasoline, and it's formulated with additives that keep your engine clean, improve your fuel economy, protect your valves and injectors, and lower exhaust emissions. Kirkland Signature™ Gasoline uses 5 times the EPA minimum detergent requirement to keep your engine super clean.
Here's Your Quick Recap On Costco Gas Station Hours
What time does Costco gas open on weekdays? Some gas stations open at 5am, and many open at 6am, with others opening a little later. Closing times are between 7pm and 10pm.
What time does Costco gas station open on weekends? Costco gas hours on Saturday and Sunday are a 7am opening and between 6pm and 8pm closing.
And for the major holidays, Costco gas station hours are closed.
See Also: What Are Dairy Queen Breakfast Hours?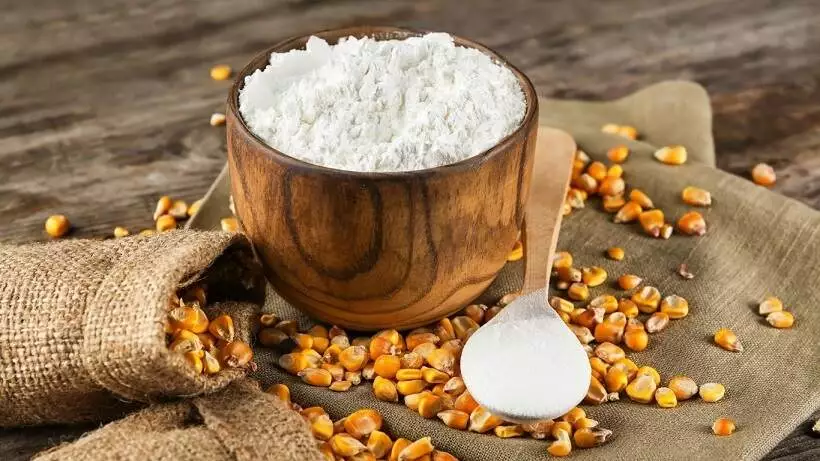 I am Alexi Brains, and I am the head writer, editor, and co-founder of FoodItems.org