While Dairy Queen is famous for its iconic Blizzards and other frozen treats, many locations also serve a fast food menu, and some of those restaurants even serve breakfast. But show up even 5 minutes late, and the breakfast menu is closed. So what are the Dairy Queen breakfast hours, and what's on the menu?
Dairy Queen Breakfast Hours 2023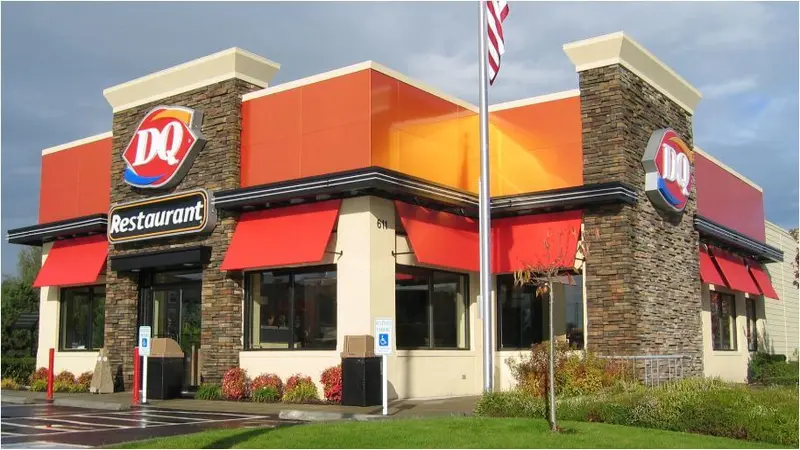 If your local Dairy Queen serves breakfast, these are the standard hours that the breakfast menu will be available.
Dairy Queen breakfast hours:
Monday – 7 AM to 10:30 AM
Tuesday – 7 AM to 10:30 AM
Wednesday – 7 AM to 10:30 AM
Thursday – 7 AM to 10:30 AM
Friday – 7 AM to 10:30 AM
Saturday – 7 AM to 11 AM
Sunday – 7 AM to 11 AM
Dairy Queen restaurants start serving breakfast at 7 AM on weekdays and weekends. The breakfast menu is available until 10:30 AM on weekdays and until 11 AM on weekends.
Some locations may open a little earlier at 6 AM and serve through to 11 AM.
What Hours Does Dairy Queen Serve Breakfast On Holidays?
Dairy Queen opens on the following holidays, and if an outlet serves breakfast, the breakfast hours follow the standard schedule.
New Year's Day
Martin Luther King Day
Presidents' Day
Good Friday
Easter Sunday
Memorial Day
Independence Day
Labor Day
Columbus Day
Veterans Day
Christmas Eve
New Year's Eve
Does Dairy Queen Serve Breakfast All Day?
In general, the breakfast menu is only available in the morning during Dairy Queen breakfast hours, but some franchises serve breakfast items along with their regular menu. You'll have to check with your local Dairy Queen to find out if the breakfast menu is available all day.
Related Article: What Time Does Dairy Queen Close?
Which Dairy Queens Serve Breakfast?
Unfortunately, the majority of Dairy Queen outlets don't open for breakfast. The Dairy Queen breakfast menu made its debut when Dairy Queen launched its DQ Grill & Chill restaurants in the early 2000s, but not all DQ Chill & Grill restaurants serve breakfast.
To find out if any of your local Dairy Queen branches are open for breakfast, the simplest solution is to use Google Maps or Apple Maps and search for Dairy Queen in your area using your Zip Code or your location.
The map will pinpoint the location of each Dairy Queen, and then when you click on the map icons, you'll see the opening hours.
The Dairy Queen website also has a locator tool. Just enter your Zip Code to see the Dairy Queen stores in your area and their hours of business. It's a little clunky to use though. You can find the locator at https://www.dairyqueen.com/en-us/locations/
Some DQ Grill & Chill restaurants advertise the fact that they serve breakfast on the road-facing sign in the parking lot.
Why Doesn't My Local DairyQueen Serve Breakfast?
The vast majority of Dairy Queens are independently owned and operated by franchisees. And even when a Dairy Queen is one of the newer DQ Grill & Chill restaurants, it's the franchise owner that chooses whether to open for breakfast.
Other Dairy Queens serve treats only, or treats and fast food, with the fast food menu available from lunchtime onwards.
If you don't have a Dairy Queen serving breakfast in your town and you need to grab a quick bite on your way to work, choose from the breakfast menus at McDonald's, Burger King, Subway, White Castle, Wendy's, Chick-fil-A, Taco Bell, or Whataburger.
Also, Read: Visionworks Hours
What's On the Dairy Queen Breakfast Menu?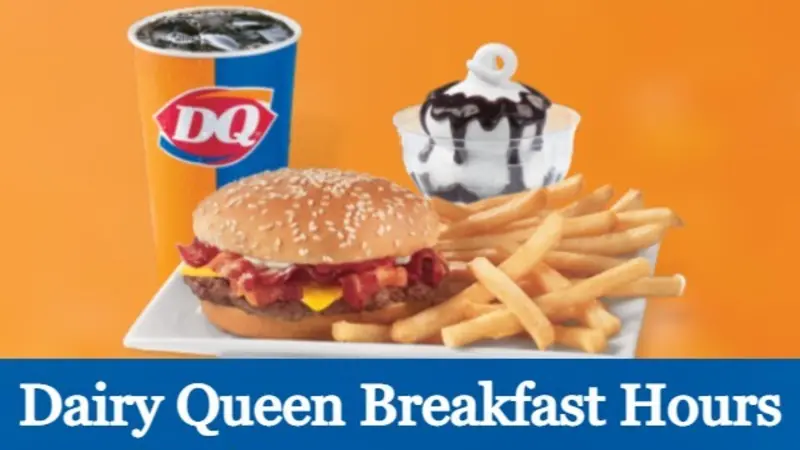 Dairy Queen has plenty of mouth-watering options on the breakfast menu.
You can opt for a:
Classic biscuit sandwich filled with ham, bacon, or sausage.
Traditional style breakfast platter with eggs and ham.
Satisfying serving of biscuits and gravy
Hearty breakfast bowl filled with eggs, sausage, hash browns, onions, and your choice of cheese, all topped off with gravy.
Pile of fluffy pancakes or Dairy Queen's Lil' Donuts.
For a less traditional breakfast, the Dairy Queen breakfast menu also offers chicken strips and steak fingers. Plus some locations add their own options to the menu like French toast, cinnamon rolls, and burritos.
Here's the full standard menu list.
Breakfast Sandwiches
Biscuit Sandwich with Bacon
Biscuit Sandwich with Ham
Biscuit Sandwich with Sausage
Sausage Biscuit Twin Pack
Breakfast Bowl
Eggs, sausage, hash browns, grilled onions, cheese, and gravy. Some locations may offer alternative options.
Breakfast Platters
Country Platter (with eggs, hash brown, 2 biscuits, and your choice of ham, sausage, or bacon)
Hash Brown Platter with Ham, Bacon, or Sausage
Buttermilk Pancake Platter with Ham
Buttermilk Pancake Platter with Bacon
Buttermilk Pancake Platter with Sausage
Sides
Bacon
Sausage
Ham
Eggs
Hash Browns
Biscuits
Pancakes
Lil' Donuts
American Cheese
Swiss Cheese
Shredded Cheese
Pepper Jack Cheese
Sausage Gravy
Chicken Strips
Steak Fingers
Beverages
Orange Juice
Milk 12 oz/16 oz
Coffee 12 oz/16 oz
Fruit Smoothie (at some locations)
Does Dairy Queen Do Breakfast Deliveries?
Breakfast deliveries are available at some locations but you'll need to check with your local branch to find out if delivery is an option.
Dairy Queens that offer delivery don't handle deliveries themselves. Instead, franchisees offering delivery have teamed up with partners like Uber Eats, DoorDash, and Grubhub to allow their customers to enjoy their favorite Dairy Queen treats and meals at home.
Call your local Dairy Queen to find out if they offer breakfast delivery, and which delivery partner they use.
Is Icecream On DairyQueen's Breakfast Menu?
Ice cream isn't on the standard breakfast menu, but some locations will be happy to satisfy your craving and serve up your favorite creamy treat. Just ask when you place your order.
How Good Is The Breakfast At Dairy Queen?
If you love traditional breakfasts, then you'll enjoy the choices on Dairy Queen's breakfast menu. Reviewers say you just can't go wrong with a plate full of their eggs, bacon, and sausage, but sometimes the hash browns can be a touch on the greasy side. Their biscuits, on the other hand, are close to perfection.
Dairy Queen is certainly worth a visit if you're looking for a satisfying and affordable breakfast.
Quick Recap
Dairy Queen's breakfast menu is only available at participating Dairy Queen Grill & Chill restaurants.
Most breakfast locations open at 7 AM although some start serving breakfast at 6 AM. In general, breakfasts are available on weekdays until 10 AM, and until 11 AM on Saturday and Sunday.
Recent Article: Save A Lot Hours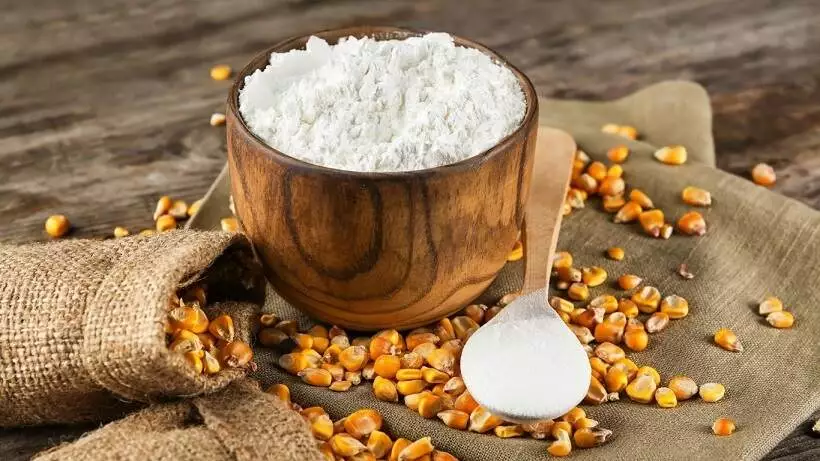 I am Alexi Brains, and I am the head writer, editor, and co-founder of FoodItems.org