Are you shopping at Show Me Your Mumu and wondering how their return policy works? The popular fashion retailer carries an exciting and affordable range of unique, on-trend styles and they make most returns easy so you can buy with confidence. However, some items aren't eligible for a return, so it's important to know the ins and outs of the Show Me Your Mumu return policy.
Let's go over the return policy in detail, so you know what can and can't be returned, and what conditions you need to meet to get your return accepted.
What's The Return Period For Clothing Under The Show Me Your Mumu Return Policy?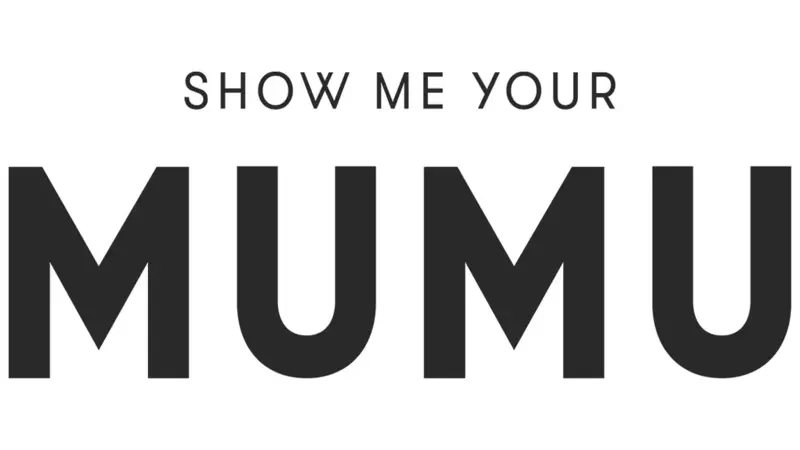 Under the ShowMeYourMumu return policy you have 30 days from the date of delivery to return your purchase for a refund or a store credit. Returns attempted after 30 days will not be accepted. The 30-day return policy does not apply to any Final Sale items, Mumu Finds, jewelry, or accessories.
To be eligible for a refund or a store credit, the clothing must be in its original condition.
Clothing must not be worn, altered, or washed.
Clothing must be free of stains or makeup (including spray tan residue).
Clothing must be free from pet hair, lint, and floor debris.
Clothing must have all tags attached and be returned in its original packaging.
Any clothing returned in a poor or otherwise unacceptable condition will not be eligible for a refund or store credit, and these items will be returned to you.
Also, Read:  David Yurman Return Policy
Are Show Me Your Mumu Jewelry And Accessories Eligible For Return?
No, unfortunately, Show Me Your Mumu will not accept any jewelry or accessories for refunds or store credit. Mumu Finds are also nonrefundable. All of these goods are sold as Final Sale items.
Accessories include:
Hats
Belts
Scarves
Sarongs
Sunglasses
Hair accessories
Tie bars
Can I Return Clothing Purchased During The Show Me Your Mumu Sale?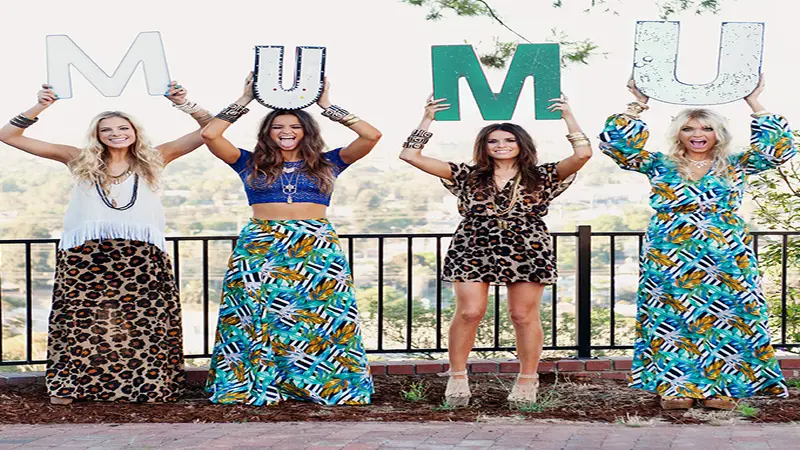 Clothing sold during Show Me Your Mumu sales events can be returned as long as it isn't marked as a Final Sale item. During sales events, you'll see the regular price listed on the product page, and the discount is applied when you checkout.
The return policy is different for items listed under the Sales tab on the menu because these items are marked as Final Sale. The Show Me Your Mumu policy excludes Final Sale clothing.
If you've purchased clothing marked as Final Sale you can't return it for a refund or a store credit.
When you're shopping on the website, each product page will clearly state if the item is sold as a Final Sale piece. You'll see the original price crossed out, and a new discounted price displayed in red followed by the words Final Sale.
Before you buy Final Sale clothing double-check the size you're ordering and make sure you really want the item because you can't change your mind about that impulse buy once it's been delivered.
What Is The Show Me Your Mumu Bridesmaid Return Policy?
Bridesmaid dresses are eligible for return. If your dress doesn't fit or if you just don't like the style once you receive it, you can send it back and get a refund.
Make sure you return your bridesmaid dress within the 30-day return window. The dress must not be worn or washed, or have been altered in any way. To be eligible for a return it must be in its original condition, have all of the tags attached, and be in the original packaging.
Take care to keep the fabric away from your makeup when you're trying the dress on, and ensure that any spray tan you're using is dry and unable to rub off onto the dress. Bridesmaid dresses with makeup stains or spray tan residue will not be accepted for return.
Check the dress over before you package it for return and remove any pet hair or lint, and check around the hemline to make sure floor debris isn't clinging to the hem.
Show Me Your Mumu Return Policy For International Orders
If you're ordering from outside the United States or sending a gift to a recipient in another country, there is no option to return your purchase.
All international sales are Final Sales.
Does Show Me Your Mumu Have Free Returns?
No, returns aren't free unless you're returning an item for store credit.
When you return your clothing for a refund using a prepaid shipping label from Show Me Your Mumu, your return will be processed and if the clothing is accepted, Show Me Your Mumu, will deduct a $6 fee from your refund amount to cover the return shipping.
The retailer does not issue a refund of your original shipping fee either. So if your order was originally shipped to you via USPS Standard shipping at $6.99, the total deducted from your refund will be the $6.99 original shipping fee and a further $6 return shipping for a total of $12.99.
If you plan to make another purchase from Show Me Your Mumu, you can save the return shipping fee by opting for store credit as your refund method instead of having the refund credited to your original payment method.
You can also choose to return your order using your own shipping method, and you may want to do this if the clothing you're returning is of high value and you need to insure the shipment. Should you choose to arrange your own shipping for the return, you'll be responsible for the entire cost.
Returns should be sent to:
Mumu Online Returns
1834 East 22nd Street
Vernon, CA 90058
How To Get A Show Me Your Mumu Return Label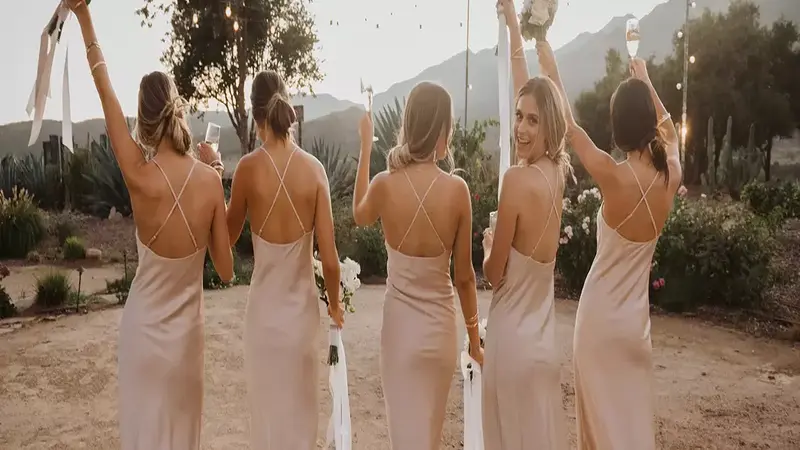 To get a prepaid Show Me Your Mumu return label, just follow these simple steps:
Go to the Show Me Your Mumu return page. You can access the page by selecting Returns from the drop-down menu under the account icon on the main menu of any page. You'll also find a returns link on the footer menu of every page. Alternatively, just use this link address https://returns.showmeyourmumu.com/
Enter your order number and then enter your shipping Zip Code or email address. Click on Start a Return.
Select the item(s) you want to return and enter a reason for the return.
Choose whether you want a refund or a store credit.
Print the prepaid return shipping label.
Fix the label onto your package and drop it at your nearest USPS counter or collection point.
How To Track Your Show Me Your Mumu Return
Once your package has arrived at the Show Me Your Mumu return center, you'll receive an email letting you know that your return is being processed.
Returns can take up to 10 business days to process, and once your return has been accepted, the refund to your original payment method can take another 2 to 3 business days.
Quick Recap
If you need to return an item to Show Me Your Mumu, you've got 30 days to ship the return from the date you received it.
Clothing is eligible for return as long as it's in the original, undamaged condition with all tags attached. Accessories, Final Sale items, and International orders are not eligible for return.
Once your return is accepted you'll receive a refund minus your original and return shipping fees.
Recent Article: Farfetch Return Policy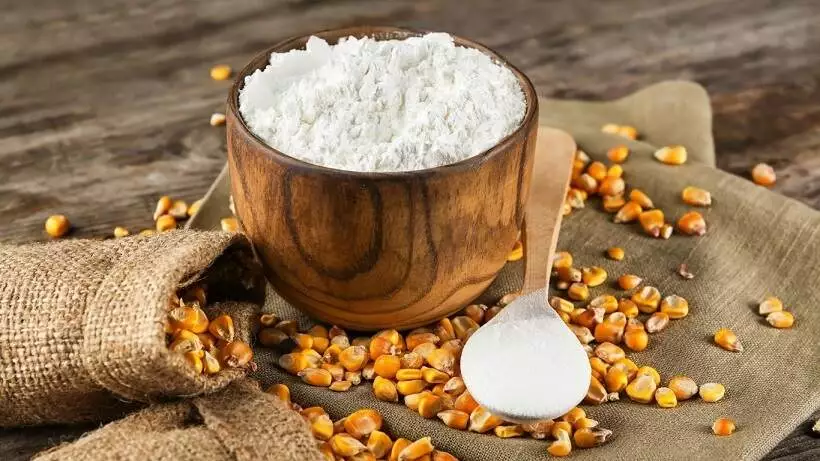 I am Alexi Brains, and I am the head writer, editor, and co-founder of FoodItems.org