Putting together a list of felon friendly apartments is hard, but it's not impossible.
While it's true that many of the large apartment complexes owned by corporations won't rent to felons, some smaller, independently owned apartments are felon friendly.
The trick is finding those felon-friendly landlords because searching online for "apartments near me that accept felons" rarely gives you a list of felony-friendly apartments.
In this guide, we'll give you some helpful steps to follow.
Why Landlords Don't Want To Rent To Felons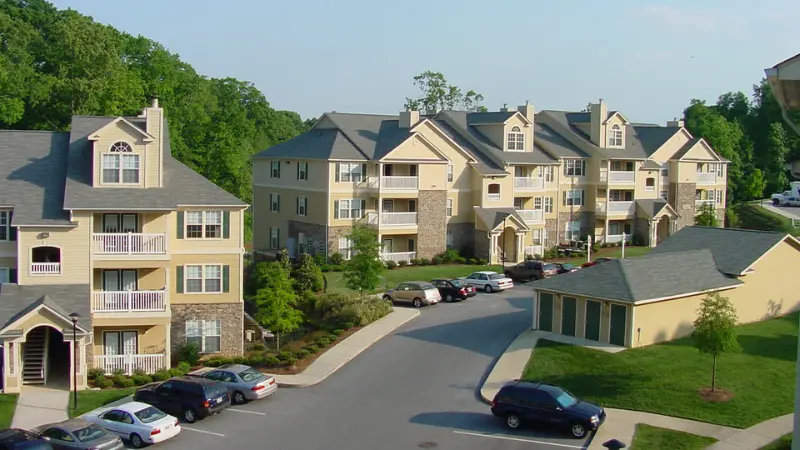 There are 3 main reasons landlords don't want felons living in their apartments. Landlords are concerned about:
The possibility of ongoing criminal behavior
Protecting their reputation
Your ability to pay rent on time
When you find a landlord willing to consider you despite your conviction, you'll have a better chance of securing a rental if you can counter those common concerns.
Worries About Continuing Criminal Behavior
Apartment managers and landlords don't want to deal with criminal behavior on their property.
Landlords will also have concerns about gang activity or organized crime. Even if the felony on your record isn't connected with that type of crime, they don't know who you developed connections to while you were in prison.
Property managers also have to look out for the safety of their staff and other tenants, which makes them reluctant to rent to felons with assault, weapons, or drug convictions. Most landlords will not rent to felons who have a conviction for a sexual offense.
To help mitigate these objections, get some character references. Sources you can ask include:
Your probation or parole officer
Your employer or work colleagues
Organizations you volunteer with
Skills and training course tutors
Your AA sponsor
Your pastor, priest, or other faith leaders
Your current landlord or halfway house manager
Concerns For Their Reputation
Sometimes a landlord would be prepared to rent to you, but they worry about their other tenants finding out about your conviction and complaining or moving out.
The best way to deal with this concern is to stress that you're a private person who has no intention of sharing your background, and you want to put your past firmly behind you.
Doubts About Your Financial Stability
Getting the rent paid on time is a big concern for landlords. If you've been in prison recently, been living in transitional housing, or staying with relatives, you won't have any current rental history on them to base a decision.
Offering a larger security deposit, or several months' rent in advance, can work in this situation. And if you can persuade a friend or relative to act as a cosigner on the lease and guarantee the rent, the landlord will feel a lot more comfortable renting to you.
What Ex-Offenders Need to Know About Rental Applications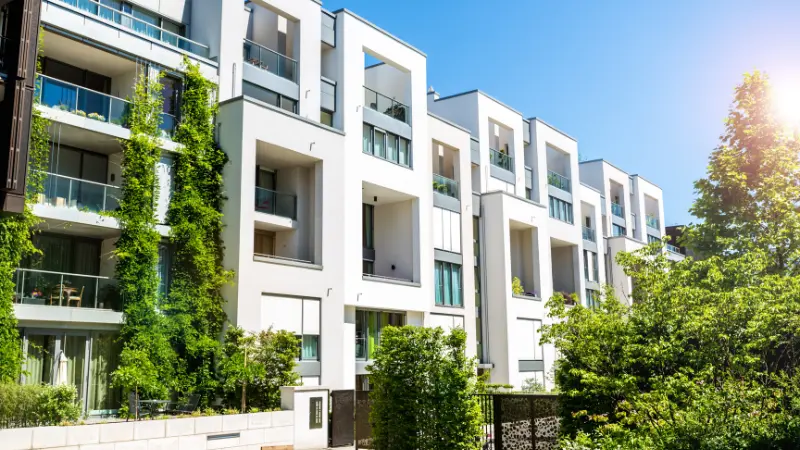 When you're searching for an apartment that takes felons, almost every listing you come across will require a rental application and an application fee. The rental application includes a background check, and this is where you'll run into problems. It's very unusual to find apartments with no background checks.
If an apartment listing states "no felons", then you know not to waste your time and money applying, but often, the listing won't include that information.
But that doesn't mean that they accept felons, and it's common for an ex-offender to view an apartment, put in an application, and get a hard no once the background check comes back.
Since you don't have money to waste, it's important to find out about the landlord's background check policy before you apply, and this information is the first thing you should ask for when you reply to a listing.
Just ask for more details about their background check. You don't need to mention your felony at this stage because a background check covers more than a criminal record search.
Hopefully, they will be straightforward with their reply and either tell you that felonies or criminal backgrounds are not accepted, or that certain types of a felony will be considered on a case-by-case basis.
At that point, you can supply the details about your background and ask if they'll consider your application.
Some states have placed limits on how far back a background check can go. In the following states, an offense older than 7 years won't show on your background report:
California
Colorado
Kansas
Kentucky
Maryland
Massachusetts
Montana
Nevada
New Hampshire
New Mexico
New York
Texas
Washington
As well as looking at your criminal record, landlords will pull your rental history, employment history, and credit report, and some may ask for your credit score.
Who Can Help You Find Felon-Friendly Apartments For Rent?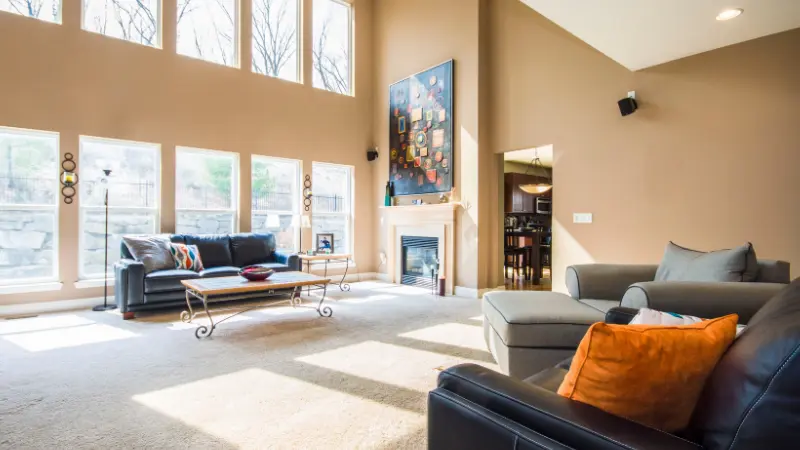 When you're looking for an apartment that takes felons, you'll need to make a lot of inquiries and be prepared for a lot of rejections.
There are some sources you can turn to for help though, and if these sources are available in your area, you can cut out a lot of time-wasting by asking for a list of felony-friendly apartments.
Reentry Organizations
Reentry organizations help ex-offenders get their lives back on track. They assist with jobs and transitional housing, education and training, substance abuse, social support, food, and other necessities. And because they work with felons every day, they know about felon friendly apartments for rent in the local area.
So the best way to find a list of felon friendly apartments is to get in touch with your nearest reentry organizations.
Use a search engine and enter search terms like:
Reentry organization
Reentry charity
Reentry for women
Reentry for men
Reentry help for prisoners
Reentry help or felons
You'll need to add your location to the end of the search term, or the words "near me".
If you live in Chicago, for example, you would search for "reentry charity near me", or "reentry charity Chicago".
Your Local Church
Reentry organizations and charities are available in large cities, but you might not have as much luck finding one if you live in a smaller city or town.
But wherever you are, you're never too far from a church, and it's certainly worth paying them a visit to ask if they can help you find a place to live.
A member of the congregation may own an apartment they could rent to you, and because pastors have a strong network in the local community, they may be able to recommend a landlord you can approach.
If you ask at your local Catholic church, they should be able to connect you to a charity that can help you because the Catholic church runs an extensive network of prison ministries and reentry organizations.
Your Probation or Parole Officer
Your probation or parole officer may not be someone you want to deal with any more than you have to, but they can be a great source for finding a list of felon-friendly apartments.
Officers work with people in your situation every day, and they know landlords with felon-friendly apartments for rent. Parole and probation officers usually work with landlord associations to encourage landlords to rent to ex-offenders, so they've definitely got the right contacts in your area.
If you've already got a good relationship with your parole officer, you'll find it easier to ask for their help. But even if things are a little frosty, as long as you're polite, they should be willing to help you find permanent housing.
Transitional Housing Manager
For felons in transitional or halfway housing, your house manager is someone you should talk to. They'll be able to give you the contact details for apartments that take felons, and they may even make some calls on your behalf.
Professional Second Chance Apartment Finders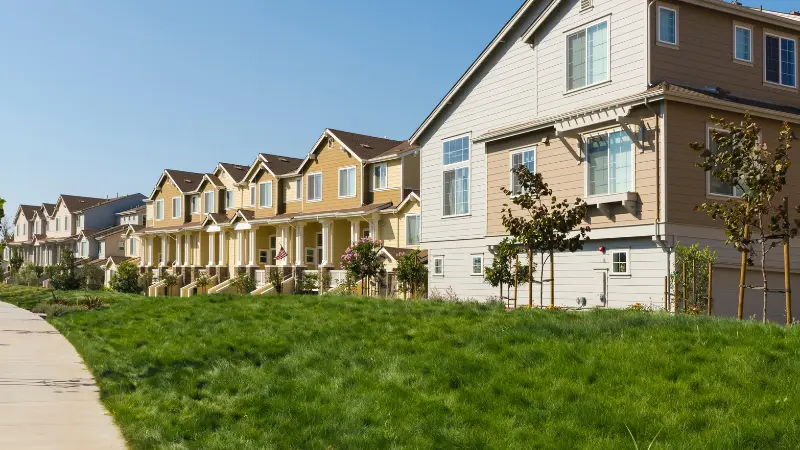 Apartment finders for felons are more likely to work in larger cities. In areas where you can't find a specialist service, it's worth contacting a local real estate agent to find out if they will help you find apartments that accept felons.
How does a second chance apartment finder help you find felon friendly apartments to rent?
Second-chance apartment finders have a lot of local knowledge, and they help people with bad credit, poor rental history, evictions, and criminal records find a place to call home. They're usually licensed real estate agents, so their services are safe to use.
Search online for "second chance apartment finder" followed by your town, city, or state.
When you find an apartment finder to work with, they'll need to know what your felony was for and how long ago it took place. They need these details because many of the landlords in their database will accept some felonies, but not others. And some will accept a recent felony, while others will say yes to a 3, 5, or 7-year-old offense.
The apartment finder may want to run a background check on you to confirm your information, and if so, you'll need to pay for that search.
Often the rest of their service won't cost you anything because they get paid a finder's fee by the landlord when you sign a lease. They're working on commission.
Other apartment finders don't work on commission, and you will be asked to pay to use their service. That's not as bad as it sounds though, because these agents often have a much larger database of apartments to work with since they aren't restricted to commission-paying landlords.
Once your agent has run through their database of apartments that accept felons and filtered the results to match your background, you'll be given a list of felon friendly apartments for rent to call.
You'll still need to submit a rental application, but that's just going to be a formality. Sometimes, though, you'll get lucky and an apartment on the list will be a no-background check apartment.
The quality of the apartments you get to choose from will vary, and don't be surprised if you're only offered apartments in less desirable parts of town, especially if your felony is recent, or was serious.
How to Search For Apartments That Accept Felons
If there aren't any helpful sources you can turn to in your area to get a list of felon-friendly apartments, you'll need to do an extensive search of the many apartment listing websites.
We'll give you a list of sites to search, but before you get started on those, let's look at how to run a Google site search because the search functions on the apartment sites don't always work properly.
You've no doubt already realized that searching for "apartments for felons", "felony approved apartments near me", and "apartments with no background check", doesn't bring up a list of felon-friendly apartments for rent.
That's because there aren't any public lists, and sites like Yell.com and Google Maps don't give accurate information about the apartments they display on their lists.
But you can use Google to look for apartments that accept felons in your area by modifying your search query.
Let's use Zillow as an example and search for an apartment in Florida.
On Google, enter the following search string into your browser bar:
Site:zillow.com Florida felon
That search string will bring up a list of apartment rentals in Florida on zillow.com that mention the word felon in the listing.
Most of the time, the word felon is mentioned because the landlord has included "no felons" on the listing, but sometimes you'll get a result that says felons can apply if certain conditions are met.
Use the search string for each site you want to search. It's the quickest way to find clearly marked felon-friendly results without reading through every listing. And it's an easy search you can run every day.
If the search doesn't give you any results, you'll have to search the listings manually, which is quite an undertaking, but you've got no other choice.
Search These List Of Felon Friendly Apartments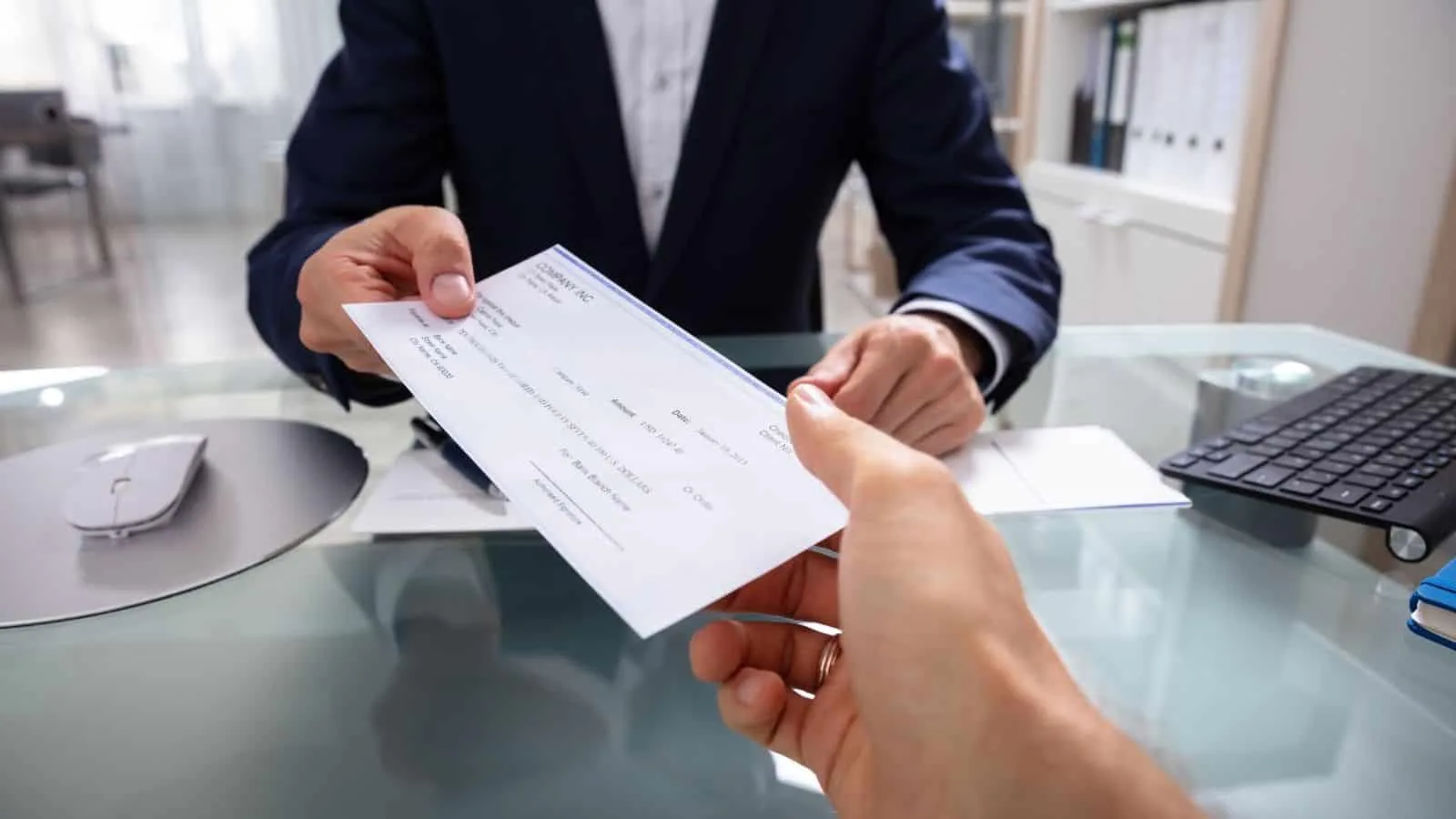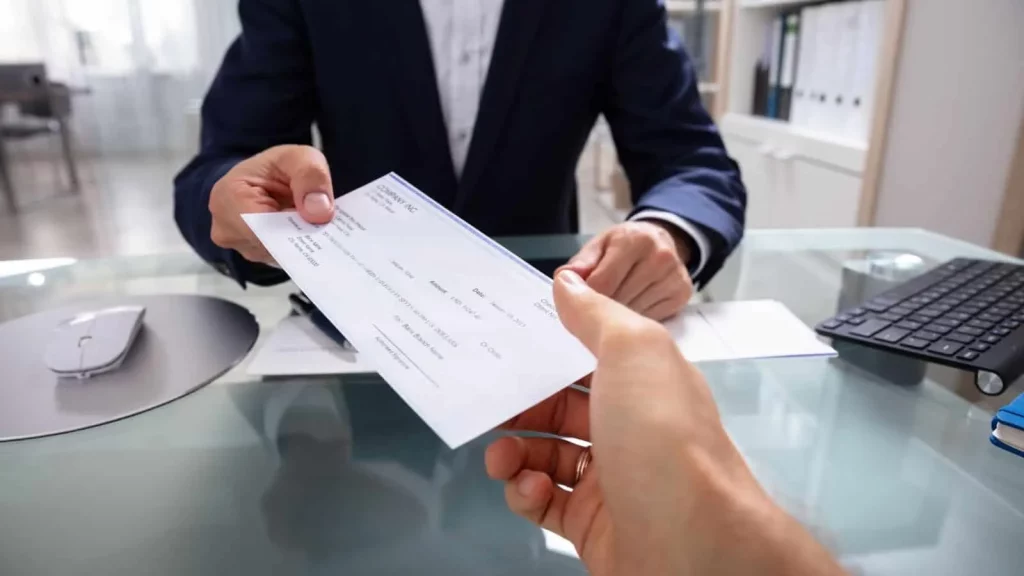 When you search the following sites, don't limit your search to apartment rentals. Look for house rentals too. Houses for rent are more likely to be owned by an individual, and individual landlords can be more willing to work with your background than property managers at apartment complexes.
Prepare a simple message to copy and paste for each rental inquiry. Lead with positive information and then ask about the background check.
For example, you could write:
"Hi, my name's Chris and I work full-time at Company ABC in This Town. I would love to take a tour of your property and can pay the required deposit and advance rent. I'd appreciate some more details about your background check policy and look forward to hearing from you soon. Thanks for your time. Chris."
Finding felon-friendly apartments to rent is a numbers game. You need to send a message to each listing that doesn't explicitly state "no felons" or "no criminal background".
Just work your way through the results and message each rental in your price range. We know it's tedious and the constant rejections can wear you down, but please keep trying. Send enough messages and you'll find someone who will rent to you.
Zillow
Zillow.com is one of the biggest property listing sites and you'll find lots of apartment rentals in your area when you search the site. Use the site filters to narrow down your price range and number of bedrooms.
Zillow gives you an easy way to contact the owner to ask questions, view properties, and put in a rental application.
Craigslist
Craigslist is the original internet classifieds site. Go to https://www.craigslist.org/about/sites to see the full list of cities Craigslist covers in each state. Then select your nearest one.
Once you're on your local Craigslist site, go to the housing section and look at the options. You can choose from apartment and house rentals, sublets, and rooms to rent. You've also got the option to put your own apartment wanted ad on the site.
Many of the rentals will be listed by their owners, and even though most will still ask for a background check, private owners are more likely to be flexible about your background.
Watch out for scams on Craigslist, and never pay an application fee before you've been given a tour of the property.
HotPads
HotPads.com is another site you can use to find felony friendly apartments to rent. Use the search bar to enter your area, then choose to search for apartments or houses. Use the filters to set your price range and number of bedrooms.
HotPads gives you plenty of details about each rental and you can easily ask questions about background check policies by sending a message to the landlord or property manager.
Zumper
Zumper.com has thousands of rental listings. Enter your area, then choose short-term rental (up to 6 months) or long-term rental. We suggest searching through both types of rental.
Choose how many bedrooms you need, or skip that part to see the widest selection of apartment and house rentals. Use the slider to set your maximum rent, then look through the listings.
Zumper will show you apartments to rent by default. If you want to see houses for rent, use the filter to switch the type of results you're shown.
Zumper gives you details about each rental and lists the contact for the property, which makes it easy to see if the rental is leased by an individual or a property company.
Use the site messaging system to ask about background check policies.
Apartment Finder
Even though this site is called Apartment Finder, they've got houses to rent too. Enter your location, choose the number of bedrooms, and use the selector to enter the minimum and maximum rent.
You can refine your search by selecting from the options under the "more" tab.
Use the messaging system to send your questions about background policies, or call the contact number for the property.
PadMapper
On PadMapper.com, you can search for apartments, houses, and rooms to rent. Just enter your area, then set your price range. Chose to view long or short-term rentals.
The listing details on PadMapper aren't as thorough as those on the other sites we've mentioned, but you can use the messaging system to request more information.
Other sites you can use to search for an apartment include:
● Rent.com
● MyNewPlace.com
● ForRent.com
● RentLingo.com
● Move.com
● ApartmentList.com
● Realtor.com
● Trulia.com
● ApartmentGorilla.com
● Trovit.com
Some Final Thoughts
It's tough to find a place to live when you've got a felony on your record. Most landlords run rental background checks, and property managers at apartment complexes usually reject felons.
You'll have better luck with small, privately owned apartment buildings, sublets, rooms for rent, or private houses for rent. Private landlords can make a judgment call when they look at your background, while property managers often have to follow strict company policies.
If you can get help from a reentry organization or apartment finder, your search for apartments that accept felons will be easier. But whichever route you follow, make sure you've got character references and some recent proof that you can afford the rent.
You may need to make hundreds of apartment inquiries before you find a landlord who will accept your background, but the apartment listing websites make that easy to do, and as long as you are methodical and persistent, you'll find a place.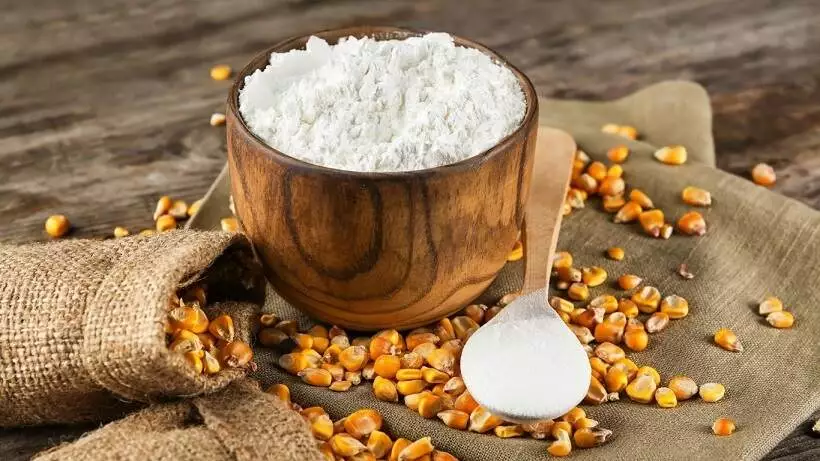 I am Alexi Brains, and I am the head writer, editor, and co-founder of FoodItems.org