If you're working at Walmart and your personal circumstances change and require your relocation, it could be a good idea to transfer to a different Walmart store under the Walmart employee transfer policy.
With over 4,700 stores across all 50 states, there's a very good chance that you'll be close to a Walmart store in your new location. And staying with the company when you relocate has obvious benefits.
You won't have to apply for new jobs at unfamiliar companies or undergo background checks. And because you already know how to do your job, you'll find it easy to get into the rhythm of your new store.
No matter the reason, moving is always stressful, and having your familiar job waiting for you will mean there's one less headache to deal with.
While employee transfers are available with Walmart, as an associate, you don't have very much control over the process. So your transfer may not tie in smoothly with the rest of your move.
In this guide, we'll get you up to speed on the Walmart employee transfer policy and explain the steps you need to follow to move to another Walmart store.
What Is The Walmart Employee Transfer Policy?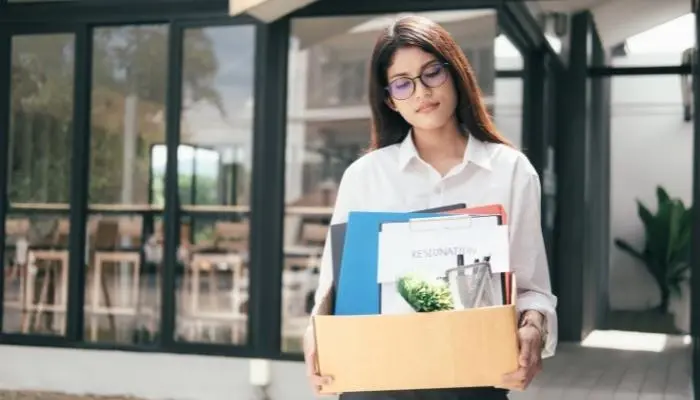 The Walmart transfer policy for staff wishing to move to another Walmart store is fairly straightforward in theory. Although, in reality, you may need to put in some effort to help things along.
The Walmart transfer policy allows for an employee transfer once you have been working for the company in the same position for 6 months. You should also have no more than a level 2 coaching in force.
However, exceptions to this time frame are made in some circumstances under their hardship transfer policy.
For a transfer to take place, your move has to be authorized by your current store and accepted by the store you're hoping to move to.
This means that there will need to be a job opening at your new location before you can complete your transfer.
How Does The Transfer Process In Walmart Work?
Walmart has a standard procedure in place to handle store transfers.
You have to make a request to move from your current store and you need to specify which store you want to move to.
You should make your requests through your Walmart associates dashboard (OneWalmart). If you aren't confident about using the dashboard for your transfer, you can ask your people lead to show you what to do.
Log into your dashboard, and go to the Career Preferences section. You'll see a section for transfers.
Here, you can search for and enter the store number of the Walmart store you want to transfer to and look for available positions that you are eligible for.
Once you've entered all the details for your transfer, you'll see the status of your transfer is "Pending Approval". This means that your request is waiting for your current store management to review and approve your transfer. They are unlikely to do this right away, so be patient.
You should also speak to your assistant store manager and your people lead to let them know about your transfer.
If you have worked for less than 6 months in your current position, your manager has no obligation to approve your transfer request, but if you are on good terms with your manager and they can find someone else to fill your position, they may approve your transfer, anyway.
Another obstacle to a successful transfer request is your conduct as an associate. If you have too many points on your record or a coaching level higher than level 2, your request can be turned down.
Once your store has approved your request, the status of your transfer will update to "Active" on your associate dashboard.
Your employee record and any points you have will go with you to your new store. And your salary may be different when you move because different stores have different pay scales which are based on the cost of living in each area.
If the store you're transferring to has a lower rate of pay, you should find that accommodation costs are lower too, so your finances will usually even out.
A step you can take to possibly speed up the transfer process is to visit the store you want to transfer to.
When you visit the store, speak to one of the assistant store managers or the store manager if they're not too busy, and tell them about your transfer request.
Make sure you rehearse a little elevator pitch to quickly tell them what an efficient, reliable, and experienced worker you are. And that you would appreciate any help they can give you to get your transfer completed.
While you're at the store, talk to a few staff members and introduce yourself, so you'll see a few friendly faces when you start work.
Related Post: Does Walmart Pay Weekly or BiWeekly?
Can You Keep The Same Job When You Transfer At Walmart?
When you transfer to a different Walmart, you have to transfer into an open position at the new store. They won't take you just because you need to move, and the transfer will take place because of the store's staffing requirements rather than your own needs.
For most part-time and full-time associate positions, you should be able to find an opening if you don't need to transfer urgently and can wait for the right opening to come up.
For supervisor roles, you may be able to keep your position but shouldn't count on it. You will have to wait for a supervisor role to become available, and as there are fewer of those positions, you could have to wait for some time for one to become available.
Do You Have To Pass An Interview For A Walmart Store Transfer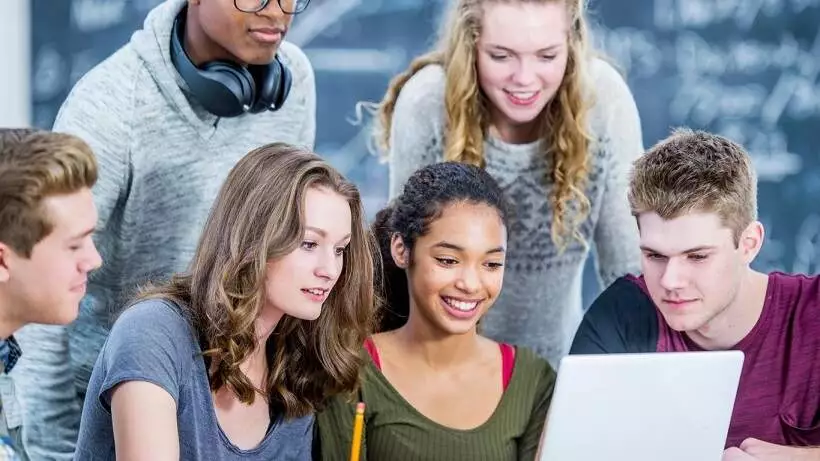 When you apply for a store transfer, you will have to pass an interview with your new manager.
Even though you are already a Walmart associate, the store you hope to transfer to has no obligation to hire you if they don't feel you are a suitable candidate.
That being said, the interview will be fairly basic and as long as you have a good track record with Walmart, the manager should be eager to hire you.
By hiring transferring staff, managers get the benefit of a fully trained and experienced employee who can come in and be an effective team member from their very first day.
They don't have to wait for a new hire to learn the ropes, or have other employees spend time on training instead of attending to their own duties. So as a transferring associate, the interview should be a formality that you will easily pass.
However, if you have negative remarks on your history, especially if they are about conflicts with management or poor timekeeping and attendance, the manager may feel that you will be more of a liability than a benefit and could decline your transfer request.
Depending on the proximity of the store, they could ask you to go to the store for a face-to-face interview, or if the store is some distance away or in another state, your interview will most likely be carried out over the phone.
Walmart Hardship Transfer
If you're facing difficult circumstances, you can apply for a hardship transfer with Walmart.
The Walmart hardship transfer begins in the same way as a regular transfer.
On your Walmart associate dashboard, go to career preferences and select transfer. You will see an option to ask for a hardship transfer. Select that option and follow the prompts to fill in the relevant details.
Then speak to your store manager and let them know why you need to move. You don't need to go into every personal detail, but you should be prepared to give them enough information so that they can see that your request is a genuine hardship transfer and not just a case of an associate trying to get around the 6-month rule.
There isn't a definitive list of hardship reasons, but some circumstances that would be approved for a Walmart hardship transfer include:
Going through a divorce and having to move to a more affordable area.
Going through a divorce and needing to move to remain in close contact with your children.
Needing to move to take care of an elderly, disabled, or sick parent or other close relatives.
Needing to move for your own health care needs or for those of a close family member.
Having to move because your spouse or partner has been relocated in their job.
Fleeing domestic violence.
Once you are approved for a hardship transfer, you'll have a higher priority on the transfer list and be able to transfer as soon as a job opening is available for you.
Previous Entry: Maxim Time Clock Pros And Cons
FAQs on Walmart Transfer Policy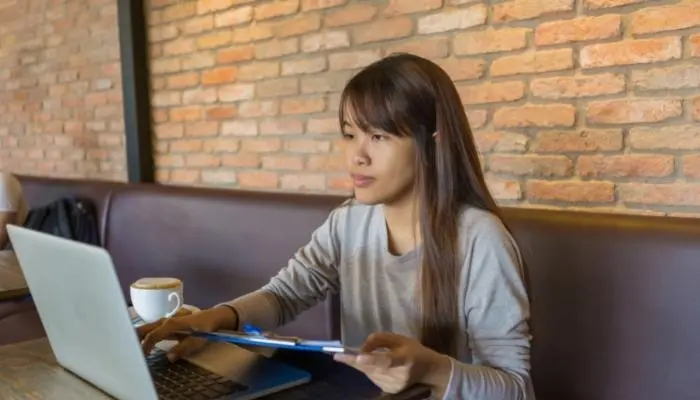 What Is A Hardship Transfer At Walmart?
The hardship transfer at Walmart is for employees with urgent personal situations. Under their hardship transfer policy, you don't have to meet the usual 6 month eligibility period before you can transfer.
Situations appropriate for a hardship transfer include divorce, your medical needs or those of close family members, spouse job relocation, and domestic violence.
How Long Do Walmart Transfers Take?
The length of time you'll have to wait for your Walmart transfer depends on the number of job openings at the store you want to transfer to.
Once a suitable opening is available and you pass your interview, the transfer should be complete very quickly, usually within 1 to 2 weeks.
Does Walmart Pay For Relocation?
Walmart doesn't offer any relocation for hourly-paid associates. If you are promoted to a position at another Walmart store, there may be some help available.
You should ask your manager or Human Resources department to find out if you qualify and what level of support you are eligible for.
How Do I Write A Hardship Transfer?
To write a hardship transfer request, you should write a letter giving the details of your reasons for making the transfer request along with the location you want to transfer to. Address the letter to your manager and include your contact details.
Guide Summary
The Walmart employee transfer policy allows current associates to request permission to work at a different Walmart store once they have worked in the same role for at least 6 months.
A hardship transfer is available for employees facing urgent difficulties, and under Walmart's hardship transfer policy, the 6-month rule is waived.
All transfers are started via the OneWalmart associate dashboard and you should follow up your request by speaking to your store manager or assistant manager.
If it's possible for you to visit the store you want to move to, you should speak to the management there to introduce yourself and make a good impression to try to speed your transfer along.
Read Also; Walmart Money Order Limit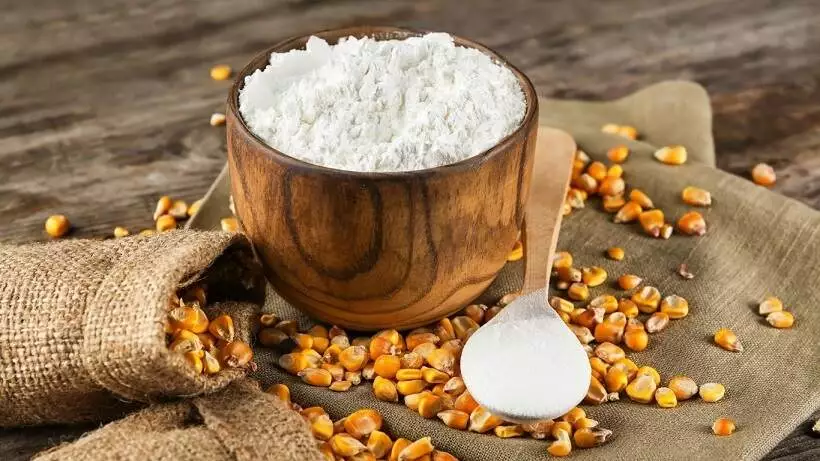 I am Alexi Brains, and I am the head writer, editor, and co-founder of FoodItems.org