The Ace Hardware return policy gives you a standard 30-day return window for most products purchased in-store or online. There are some return conditions that you need to know about, though, and some items can't be returned at all.
Let's go through the Ace Hardware return policy so you don't run into problems when you request a refund or an exchange.
The Ace Hardware Return Policy At A Glance 2023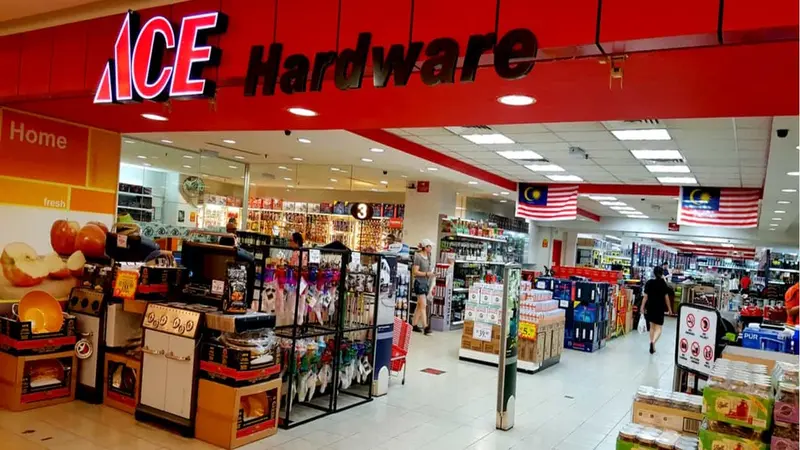 You have 30 days from the date of purchase or receipt to return your faulty or unwanted goods to Ace Hardware for a refund or exchange.
Goods should be returned with the purchase receipt.
Returns should be undamaged, in their original packaging, and complete with all parts, accessories, and documentation.
Returns are not accepted for custom-tinted paint or custom-cut materials.
Returns are not accepted for gas-powered equipment once the fuel has been added.
Your original payment method will be credited with your refund amount within 3 to 5 days.
Ace Hardware Return Policy Window For In-Store Purchases
All Ace Hardware stores guarantee you a 30-day return window as long as their other return conditions are met. Some Ace Hardware stores give you a longer return window, and this varies from store to store.
Why the variation? The variation in the return window is because Ace Hardware operates as a retailers' cooperative. Even though you see the Ace Hardware brand logo on every store and assume you're shopping with a single big retailer, most of the stores are individually owned.
This leaves stores free to offer a more generous return policy if they want to.
For example, Westlake Ace Hardware, the owner of over 150 Ace Hardware stores, offers a 1-year return window for many of their products. Some other Ace Hardware stores offer a 90-day return window.
When you shop at your local Ace Hardware store, ask the cashier to write the return window on the back of your receipt.
If you've already got an item you need to return, and you're outside the standard 30-day return window, call the number on your receipt to find out if your Ace Hardware store has a longer return window.
Ace Hardware Returns Special Cases
STIHL power equipment must be returned to the same store you purchased it from within 30 days of purchase.
Hanover Outdoor products can be returned within 30 days of receipt, but you need to call 877-397-5144 to arrange the return. Don't return these products to an Ace Hardware store.
See Also: Show Me Your Mumu Return Policy
What's The Ace Hardware Refund Policy Window For Online Purchases?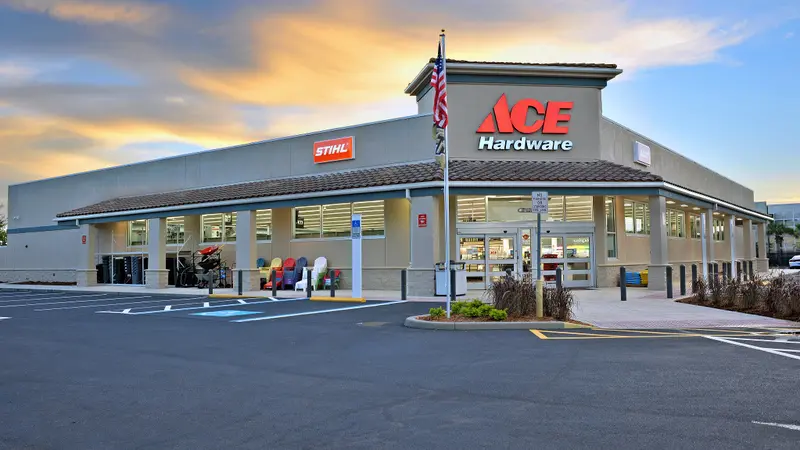 For purchases made online at Ace Hardware, you've got 30 days to return your unwanted, damaged, or incorrect items.
Ace Hardware customer service advises you to drop off your return at a local Ace Hardware store to avoid return shipping charges, but you can ship a return if you need to.
The customer support number for Ace Hardware online returns is 888-827-4223.
It's better to return your online purchase to a local Ace Hardware store if you can.
Unless you return the item to an Ace Hardware store, you have to pay for the return shipping costs, except in cases where you received an incorrect, damaged, or defective item.
When you take your return to a store, it will be checked in your presence and there won't be any disputes over its condition (which can happen with online returns at all retailers).
If you want to make an exchange or pick up a replacement product, you can get exactly what you need right away.
Ace Hardware Return Policy Conditions
As well as being within the return window for your online or in-store purchase, you need to comply with the other return policy conditions to get a refund or exchange. Please be aware that some products are not eligible for return and we'll go over those in the next section.
You should have your original receipt, or for online returns, your original packing slip.
Ace Hardware asks you to make sure your item is:
Unused
Unopened
In its original packaging
Complete with all parts, accessories, instruction manuals, and any other paperwork.
Obviously, if you've got a faulty item, you've already unpacked the product and will be returning an opened item. Just make sure all the packing, parts, and documentation are present.
The purchase price of your returned item will be refunded using your original payment method.
Items You Can't Return To Ace Hardware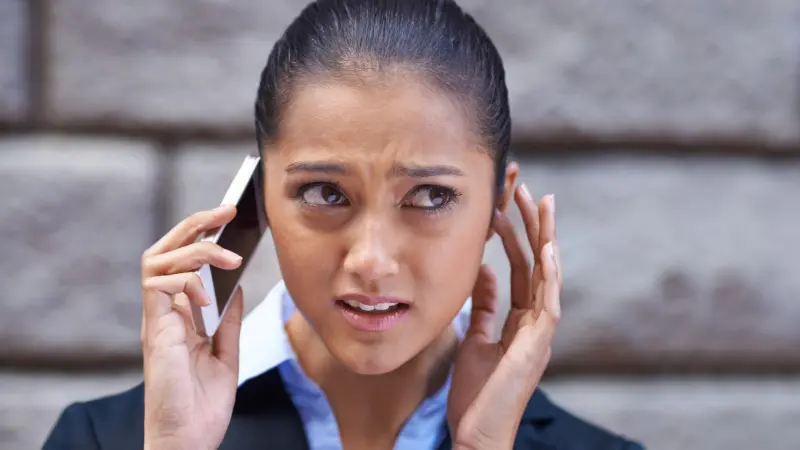 While Ace Hardware is happy to accept most items for a refund or an exchange, some products can't be returned online or in-store.
Individual stores may have a wider range of products they won't accept for return, but in general, you can't return these items:
Custom tinted paint
Gift cards
Fuel-powered equipment once fuel or oil has been used
Hazardous materials (some stores will accept these items)
Clearance Items
Fuel-powered equipment includes products like gas grills powered by propane, lawnmowers, hedge trimmers, brush cutters, leaf blowers, snow blowers, tillers, chainsaws, and generators.
Even if you drain the fuel and oil from the equipment, your return won't be accepted.
What should you do if your gas-powered item is defective? Ace Hardware advises customers to contact the manufacturer for assistance under the terms of the manufacturer's warranty.
You can find your product warranty information in your owner's manual, but if you've misplaced it or thrown it out, call 1-866-290-5334 to get the manufacturer service center details for your product.
Other Products May Be Ineligible For Return
Individual Ace Hardware stores may refuse to accept the return of other items depending on their return policy.
Some stores won't accept power tool returns, bolt cutters, battery chargers, or jumper cables.
And watch out for Christmas decorations. Some Ace Hardware stores won't accept Christmas decorations once December 24th has passed, even if your purchase is still inside their return window.
Does Ace Hardware Accept Returns On Custom Cut Products?
Once an item has been cut to size, the sale is final. This return policy applies to items including custom-cut lumbar, pipe and tubing, rope, chain, sheet construction materials, carpet runners, plexiglass and glass, and vinyl sheeting.
Can You Return Clearance Items To Ace Hardware?
No, all clearance items are final sale. This policy applies even if a product is defective. Before you buy a clearance item, check it over carefully for damage or missing parts. If it's an electrical item, ask an assistant to plug it in for you so you can make sure it works.
Can You Return Items For A Refund Without Your Ace Hardware Receipt?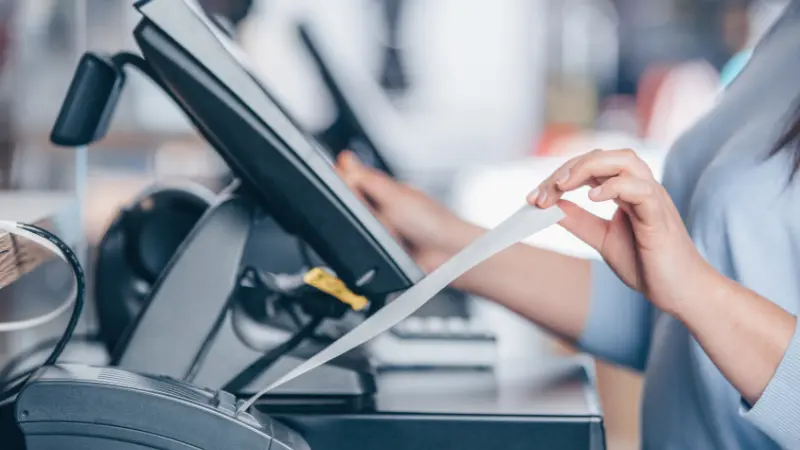 For purchases made with a credit or debit card, the store will try to find your receipt in their system by doing a receipt lookup using your card details. They can also find your transaction details if you used your Ace Rewards card with the purchase.
If Ace Hardware finds your transaction in their system, they'll process your refund in the normal way, but if they can't find the transaction, they'll only offer store credit.
For returns without a receipt, you'll need to provide a form of Photo ID. Some stores also require photo IDs for cash refunds. Acceptable forms of ID include your driver's license, passport, passport card, military ID card, or state-issued identity card.
Can You Return An Item To Ace Hardware Because You Changed Your Mind?
Absolutely. As long as you're within the return window and you have your receipt or the details for a receipt lookup, you can return unwanted items or unneeded construction materials for a refund or exchange.
How To Return A Store-Assembled Or Delivered Item To Ace Hardware
Any delivered or assembled items should be returned to the Ace Hardware store where you made your purchase.
You can also arrange for your item to be picked up from your home for a $15 pick-up fee. If you've received an incorrect, damaged, or faulty item, the products will be picked up at no charge.
For assembled items that are unwanted, but not damaged or defective, your local store may charge a 15% restocking fee with a minimum charge of $20. Your refund will not include the original delivery charge.
Contact the customer service desk at your local Ace Hardware to arrange your return.
Will Your Ace Rewards Be Credited Back To Your Account When You Make A Return?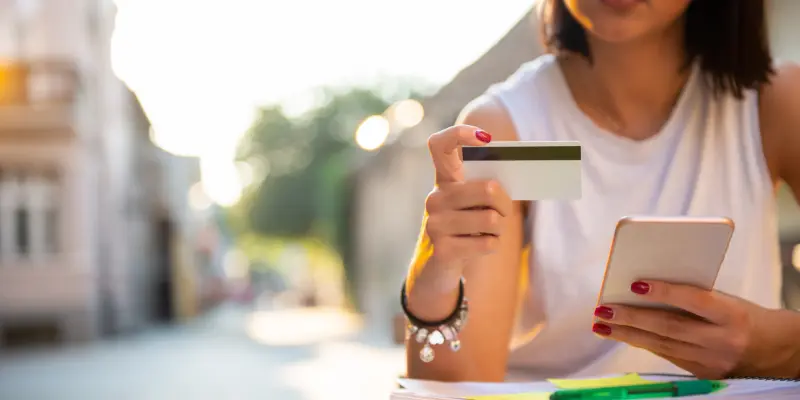 According to the Ace Rewards Program terms and conditions, Section 7, "Earning and Redeeming Rewards", your reward will not be replaced when merchandise is returned.
Any reward points that you collected with that purchase will also be deducted from your point balance.
How Long Does A Refund At Ace Hardware Take?
Ace Hardware returns are typically refunded to your card within 3 to 5 days. If you paid in cash, your refund will be processed immediately.
For returns made without a receipt, a store credit will be issued, which you can spend right away.
Quick Recap
At Ace Hardware stores and Ace Hardware online, returns are accepted within 30 days of purchase. Some stores operate a longer returns policy and you'll need to ask at your local store to find out their exact return window.
Unless an item is defective, products must be returned unopened and unused, with all parts, accessories, manuals, documentation, and original packaging.
Some items, including custom tinted paint, custom cut materials, used gas-powered equipment, gift cards, and hazardous materials, won't be accepted for return.
You'll need your receipt to get your refund and Ace Hardware may be able to look up your transaction in their system and find your receipt if you no longer have it.
Refunds are issued using the original payment method, and when a receipt isn't available, a store credit may be issued at the manager's discretion.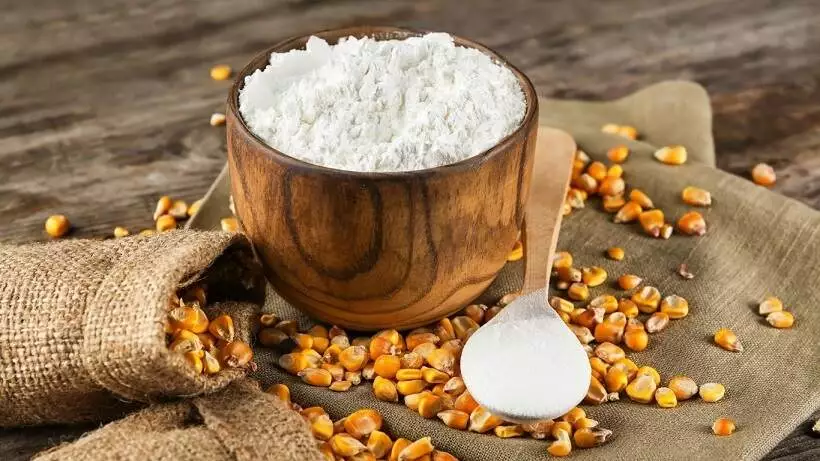 I am Alexi Brains, and I am the head writer, editor, and co-founder of FoodItems.org