Walmart issues a receipt with every purchase, but most people don't keep hold of them for very long.
Often, receipts get tossed into the trash on the way out of the store, or they are thrown out later in the day.
And that's fine in most cases because you don't often need your receipt.
But on those rare occasions when you do, you can turn to the Walmart receipt lookup tool and get a copy of whatever receipt you need.
When you don't have your receipt but you need to return an item to Walmart, query a credit card charge or an entry on your bank statement, claim a business expense, or add a receipt to an app like Ibotta, you can get your receipt by using the Walmart receipt item lookup tool.
You can also use the tool to double-check your purchase if you get home and don't recognize an item listed on your receipt.
Receipt descriptions can be confusing and by checking your receipt online, you can see an image of every item you purchased, which makes it easy to discover if you've been charged for something you didn't buy.
In this guide, we'll explain how to view your receipt and download a copy with the Walmart receipt lookup tool, and we'll tell you about a simple way to make sure you never lose another important receipt.
How To Use Walmart Receipt Lookup Tool For An In-store Purchase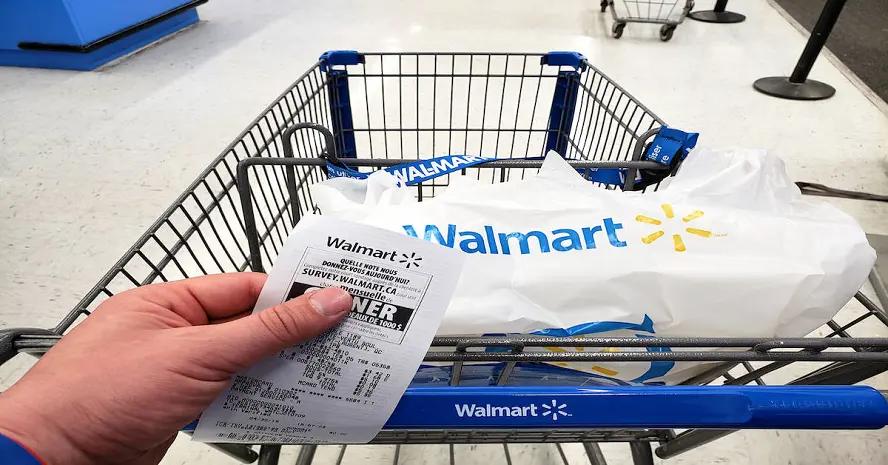 Use this receipt lookup method if you made your purchase from a Walmart store.
The first thing you need to do to lookup your Walmart receipt is going to the receipt lookup tool.
Have the following information ready:
Store ZIP code or the city and state of the store where you made your purchase
The date of your purchase
The total amount of your purchases on that occasion
The type of card you used to pay (Visa, Mastercard, Amex, Discover, etc.
The last 4 digits on the card
To find out the date and amount of your purchase, you'll need to check the paper copy of your credit card statement or bank statement or access the records in your online account.
If you can't remember which card you used, you'll need to check through each card statement until you find the Walmart transaction.
Once you have your information, follow these steps:
Enter the Zipcode or city and state of the Walmart store
Enter the purchase date
Select the card type used for payment
Enter the last 4 digits of that card
Enter the total amount of the transaction
Proceed to look up your receipt
Once you access your receipt, you can view all of the purchases you made on that visit.
The receipt will show you an image of each product and the purchase price.
Now you can check the receipt for any discrepancies if you believe there's an error, and you were charged for an item that you didn't buy.
If you want to download a copy of the receipt so you can return an item or if you need a copy for your expenses or accounting, click the download button to save an image of the receipt to your device.
What To Do When Walmart Receipt Item Lookup Tool Isn't Working
The Walmart receipt lookup tool can be glitchy. Sometimes it just hangs when you're in the middle of using it, and at other times it won't load at all.
The problem is on Walmart's end and the only thing you can do is keep trying. Usually, just by waiting a few minutes, you get back on the lookup tool and it will work.
If you don't have time to wait around because you want to return an item while you're out running errands, don't worry, you can get your receipt details at your local store.
All you need to do is go to the customer service desk and ask them to look up your receipt using your payment card details. Then they can process your return and issue your refund.
Another option you have for your Walmart receipt lookup is calling their payment hotline.
Once again, you'll need to have the relevant details about your payment ready when you call. The number is 479-277-2643.
How To Return An Item To Walmart Without A Receipt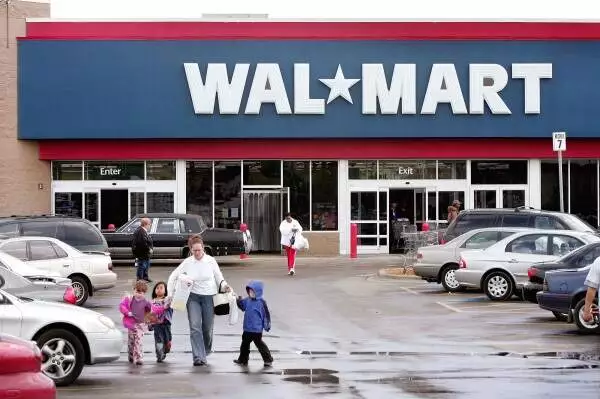 Sometimes you need to make a return when you don't have your receipt. And if you paid cash, you won't have a credit or debit card number associated with the purchase, which means you can't use the Walmart receipt lookup tool to obtain a copy of the receipt.
So what do you do?
If your item is still within the 90-day return window, Walmart will allow you to return the item without your receipt.
If you still have the original packaging, you should take that along to the store.
At the customer service desk, explain that you no longer have the receipt and you would like to return the product.
Walmart will ask you some questions to determine if they can accept the return. If they can, they'll need to see your ID and run it through their system.
When they check your ID, they're making sure that you aren't a serial returner. Your ID details will be logged against your return.
They have to do this because so many people steal from the store, then try to take the stolen items to customer service for a no receipt refund.
Walmart has some exceptions to its no receipt return policy and lists a number of items that you cannot return unless you have the receipt. They also have rules about the type of refund they will issue.
For refunds under $10, you can get a cash refund.
For refunds over $10, you may be offered an exchange or a Walmart gift card.
Can My Walmart Store Print A New Receipt?
Yes, they can. If you need a receipt to access a warranty or for your business expenses, you can ask your local store to print a copy of your receipt if you paid with your credit or debit card or the Walmart payment app.
Simply go to the customer service counter at your local Walmart and ask them to help you obtain a copy of your receipt.
Give them your payment details, then they'll look up the transaction on their system and issue you a new receipt.
How To View Your Receipts In The Walmart App
When you download Walmart's mobile app, you'll be able to scan the QR code from your receipt and store your receipt information and purchase history in the app.
Anytime you need to access your Walmart receipts, you can easily view them with a few quick taps.
From the app menu, select "Purchase History", then navigate to the receipt that you need.
To make adding receipts even easier, you can link payment methods to your Walmart app. Then whenever you use one of your linked payment cards to make in-store or online purchases, all of the details will automatically be stored in the app for you.
Walmart will also add any transactions you made with a linked card in the last 12 months to your app purchase history.
Here's How To Never Lose A Receipt Again
Receipts are a necessary nuisance. You accumulate so many of them in the course of a regular day and you never know which ones you're going to need again later.
Of course, if you're claiming expenses from your employer or you run a business yourself, you'll take care to keep your receipts, but often, receipts can get misplaced or absent-mindedly put through the wash cycle!
To make sure that you have an easy-to-access record of all of your purchases, you can use a receipt-scanning app.
There are lots of receipt-scanning apps available. Some are free and some are paid, and you should pick one that best meets your needs.
Here is a couple that we like.
If you want to keep a record of receipts in case, you need to return something, then the free Evernote Scannable app is the perfect solution for you.
With Evernote Scannable you simply take a photo of your receipt and then add any category info you need to help you find it later. You can even take a photo of the product you purchased and associate the receipt with it.
All of the information is stored in your Evernote account (free) on the Evernote Cloud, and that means your receipt data is always available to you no matter what device you use to look it up.
Evernote has been around for years and it's one of the premier note-taking and organizing apps so you can be certain that your receipts will always be around whenever you need them.
Sadly, this phenomenally useful app is only available for the iPhone at the moment.
Another free receipt-scanning app worth a mention is Smart Receipts. This app is available for Android and iOS.
As well as scanning your receipts and keeping a digitized copy, this app creates expense reports for you. When it's time to turn your expenses into your employer or tackle your tax return, you've got all of your allowable expenses organized and ready to go.
Conclusion
The Walmart receipt lookup tool makes viewing your receipt and downloading a copy easily. As long as you paid with your debit card or credit card and you know which Walmart store you shopped at and the total amount of your purchase, you can get a copy of your receipt.
You can also pay a visit to your local Walmart store and ask for a receipt lookup at the customer service desk. If you need a copy of your receipt, Walmart staff will print you a new one.
If you've downloaded the Walmart app and linked your payment methods, you'll find your purchase history in the app, and you can easily access all of your Walmart receipts.
And for a storage solution for all of your receipts, no matter which store or business they're from, you can use a receipt scanning app.
See Also: Does Walmart Develop Disposable Cameras?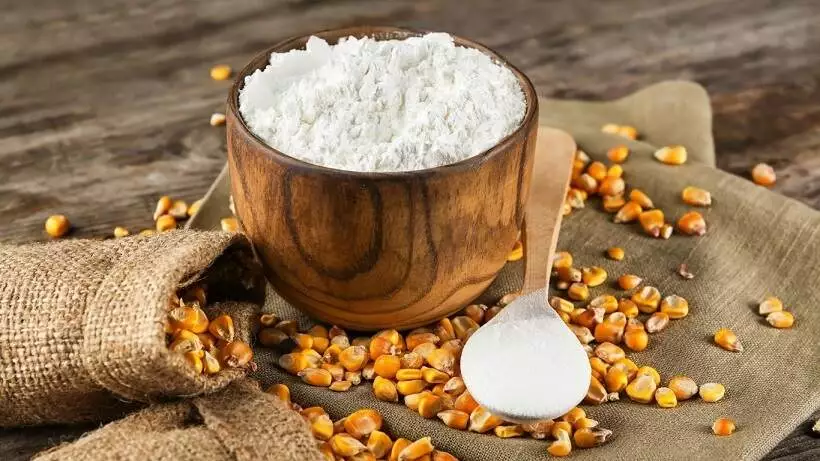 I am Alexi Brains, and I am the head writer, editor, and co-founder of FoodItems.org