Walmart is one of the few remaining stores that still offer photo lab services. But does Walmart develop disposable cameras, and if so, how much does it cost?
Not too long ago film photography was all but dead. Today, there's been something of a revival thanks to some popular disposable photo Instagram accounts.
Among the younger generation, disposable cameras are back, and while they're easy to buy, they're not so easy to develop, especially if this is your first time dealing with a film camera.
Where do you take the camera when you need to turn it into a set of glossy photos?
While drug stores, large retailers, and independent photo labs used to offer photo processing services, the rise in digital photography saw the once widespread photo labs vanish at a rapid rate.
Does Walmart Develop Disposable Cameras in 2023?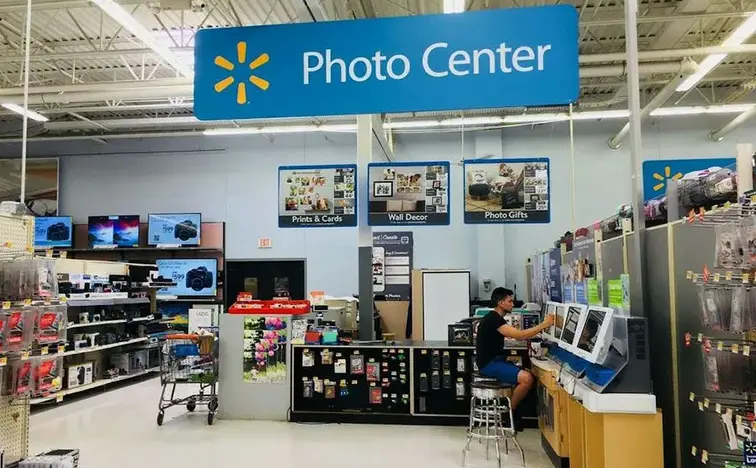 Walmart still offers film processing services in some stores through its photo labs, and those services include disposable camera developing.
There's no special process involved with developing disposable cameras. At the processing lab, they'll open the camera, remove the film roll, then process the roll using their automated machines.
It's not a quick process, though, because Walmart doesn't develop disposable cameras or rolls of film at their in-store photo labs. Instead, Walmart sends any film processing orders out to Fujifilm North America.
Back in the heyday of film photography, one-hour of film processing on site was the norm. However film processing is more of a specialty service these days, and you'll need to wait at least one week and maybe as long as two weeks to get your prints back.
Recent Entry: Does Walmart Accept Samsung Pay?
What's The Cost To Get A Disposable Camera Developed At Walmart?
Prices are always subject to change, but the costs for Walmart film developing and disposable camera developing are fairly reasonable compared to the alternatives. The price you'll pay depends on the number of exposures (photos) on your roll of 35mm film or disposable camera.
For 12 exposures on a roll of film or a disposable camera expect to pay around $8.
For 24 exposures on a roll of film or a disposable camera, you'll pay around $10.
For 27 exposures on a roll of film or a disposable camera (the most common quantity), you'll pay around $11.
For 36 exposures on a roll of film or a disposable camera, the price will be around $14.
If you compare those prices to other photo labs, you'll find that Walmart is the cheapest option, with stores like CVS and Walgreens typically charging $3-4 dollars extra for their film developing service.
But cheapest often doesn't always mean the best value, so what can you expect in terms of quality from Walmart's disposable camera developing service?
Walmart Disposable Camera Developing – Print & Image Quality
To figure out if Walmart is the best place to get your disposable camera developed, you need to factor in how you're going to use the photos.
If you just want to play around with a disposable camera and don't plan on doing anything special with your prints, then the Walmart film developing service will probably suit your needs.
But if you want some glossy display prints, images to use online, or images for printed products, you could be disappointed with the results you'll get from Walmart.
While you may expect to get your prints on high-quality, glossy photo paper, you'll actually get luster prints. Luster prints have more of a matt finish, and the print has a fine-grained texture on the surface that resists fingerprints and scratches. This makes the prints great for passing around, but they don't look as nice in a frame.
Walmart doesn't make digital downloads of your images available. Instead, you'll receive a CD containing JPEG images. The JPEG images may be at a lower resolution than you're used to with the digital images from your phone.
If you want to share your disposable camera images online, you've also got to mess around to upload the images from the CD or scan them with your scanner or phone.
The Walmart film developing service won't return your negatives. This isn't a big deal unless you were planning to order more prints directly from those negatives in the future. Prints from negatives always give a sharper, cleaner result than prints from scanned photos.
What Disposable Camera Print Sizes Can You Get At Walmart?
When you get your disposable camera developed at Walmart, you'll get standard 4-inch x 6-inch photos.
If you want another size, once you receive your prints and photo CD, you can use Walmart's digital photo print service to order other print sizes.
How Do You Get A Disposable Camera Developed At Walmart?
You'll need to go to a Walmart store with a photo lab inside. Not all Walmarts have a photo lab, so use their store locator to find your nearest store.
Just visit, Walmart Store Finder and enter your location to see your nearest Walmart photo lab on the map along with the store's address and opening hours.
At the store, the photo lab area will usually be unstaffed, so you'll have to track down a staff member to help you if you're unsure what you need to do.
You should find film processing envelopes next to a drop box. The envelopes have a section for your name, address, phone number, and date. Once you've filled out your details, detach the top portion of the envelope bearing the serial number. This is your receipt and you can't get your photos without it, so don't lose it.
Next, place the disposable camera into the envelope and seal it with the adhesive strip. Then place the envelope in the drop box.
You'll need to use a separate envelope for each disposable camera or roll of film.
When your photos are ready for collection, the store will call you and let you know. You pay for the prints when you pick them up.
How Do You Put Disposable Camera Photos Online?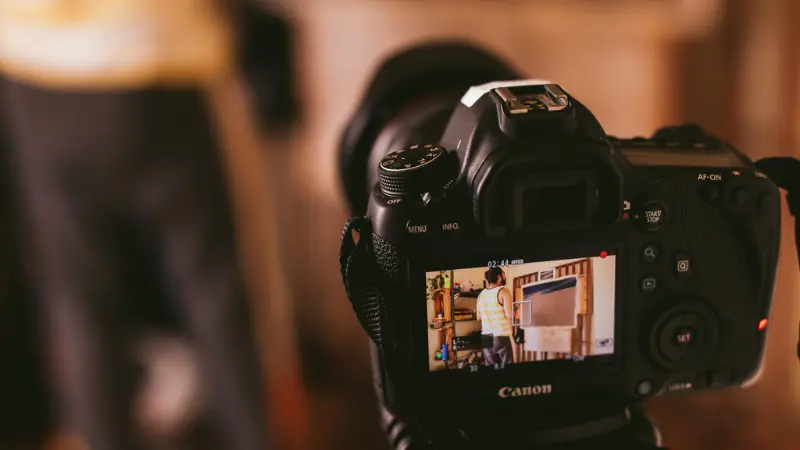 Now you know where to get disposable cameras developed, you might be wondering how to share your photos online.
When you get your disposable camera developed at Walmart, you'll receive a photo CD along with your prints. The CD contains digital copies of your photos.
To upload your photos to cloud storage or social media platform, all you need to do is pop the CD into the drive on your computer, then transfer the files.
However, if you don't have a computer with a CD drive, you'll run into a problem. Today, CDs are about as old-school as film photography, and most laptops and desktop computers don't have a CD slot anymore. So how do you get your photos online?
If you can't find a computer to use, you can take a photo of your photos with your phone's camera. It's not ideal, but it works well enough. A better option is the PhotoScan app by Google Photos. The app is available for iPhone or Android, and with the app, it only takes a few seconds to get a perfect digital copy of any physical photo.
Other Disposable Camera Development Options
As we already mentioned, you can also get disposable cameras developed at Walgreens and CVS. The service and quality at both stores are essentially the same as you'll get at Walmart.
For the processing fee, you get a set of 4-inch by 6-inch prints and a photo CD. Neither store returns your negatives.
Dropping off your disposable camera at a nearby store is hard to beat for convenience and low prices, but you can get higher quality prints and higher resolution digital images for online use if you send your disposable camera to a mail-in photo lab.
Mail-in labs will process your disposable camera or roll of film and provide you with digital scans of your prints which you can easily use online. You'll have to pay extra for prints, but unlike the other stores we've covered, mail-in labs return your negatives.
Dwayne's Photo is a good choice. For $12, you'll get your disposable camera developed, a set of digital prints to download, a set of 4-inch x 6-inch glossy or matte prints (up to 27 exposures), and your negatives returned. If you don't want a physical set of prints, then the price is $9.
Other mail-in photo labs include MPIX, The Dark Room, Old School Photo Lab, Process One, and Richard Photo Lab.
Final Thoughts
In the age of digital photography, disposable cameras still have their uses. While in-store photo lab processing isn't a service that's readily available these days, you can still drop off your disposable camera at your local Walmart for inexpensive, no frills, photo processing.
Your photos will be ready in about one week and the processing fee includes a set of prints and a CD with digital copies of your photos.
If you want higher quality prints, though, opt for a mail-in photo processing lab.
Previous Entry: Does Walmart Pay Weekly?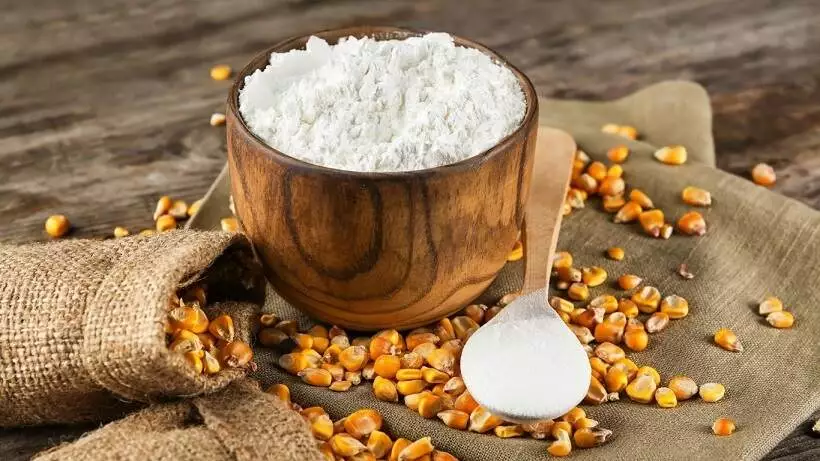 I am Alexi Brains, and I am the head writer, editor, and co-founder of FoodItems.org