If you're an energetic fitness enthusiast, Planet Fitness is an ideal place to work, and the friendly environment makes a Planet Fitness club a great option for a first job. But what age does Planet Fitness hire? Often when you're looking at their job ads, you won't see a minimum hiring age listed, so you need to do some digging to find out if you're old enough to apply.
In this guide, we've done that digging for you, and we'll tell you about the Planet Fitness hiring age for the most commonly available positions.
What Age Does Planet Fitness Hire Fitness Trainers?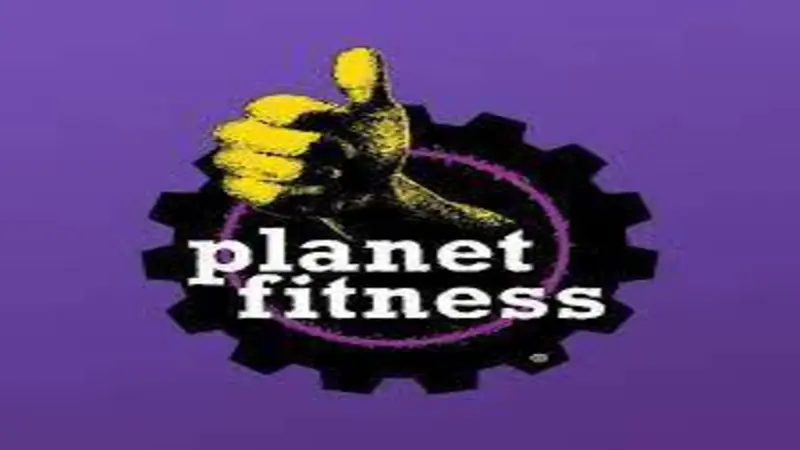 You need to be at least 18 years old to work as a fitness trainer at Planet Fitness, so this position isn't open to younger teens.
Fitness trainers need to have a high school diploma or GED, and they usually need to hold a CPR/AED certification, and a nationally recognized training certification before they can apply for a job.
However, some Planet Fitness franchise owners are happy to hire you without a training certification because they'll take on the responsibility for training you. When that's an option, you'll work through their training program to obtain your CPR/AED and fitness trainer certification within 6 months of starting your job.
To be considered for a fitness trainer position at Planet Fitness, you need to have an open and accommodating attitude towards members that fit in with the company's judgment-free policy.
You'll design personal fitness plans for members and make sure they know how to use the equipment. And you'll monitor members and provide encouragement so they make steady progress towards the fitness goals in their personal plan.
Fitness trainers also put members through their paces during group PE@PF sessions.
See Also: What Age Does Marshalls Hire?
How Old To Work At Planet Fitness As A Team Member?
The Planet Fitness hiring age for team member positions is usually 18 years old, although some Planet Fitness franchise owners may hire at 16 if state law allows.
For example, Impact Fitness, a Planet Fitness franchise with 39 gyms across Michigan and Indiana, hires member service representatives aged 16 and over.
The easiest way to find out the minimum hiring age at your local Planet Fitness is to drop in and ask at the front desk, or you could give them a call.
What kind of work does a Planet Fitness team member do?
As a team member or member services representative, you'll mostly work at the front desk. Your responsibilities include answering phone calls, greeting members, answering questions, solving problems, signing up and onboarding new members, updating member accounts, and giving facility tours.
You'll also help with light cleaning duties.
How Old Do you Have To Be For A Custodian Job At Planet Fitness?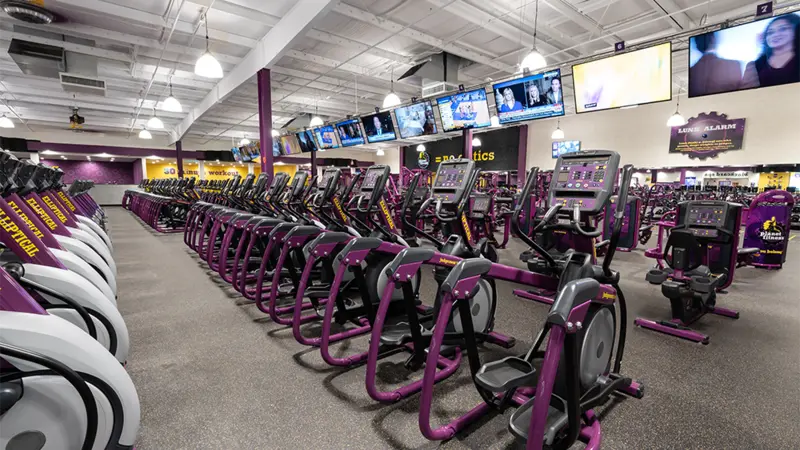 Custodians usually work overnight when the gyms are less busy, so the minimum hiring age at Planet Fitness for custodians is 18. Custodians also handle hazardous cleaning chemicals, which is another reason the minimum age for this job is 18.
As a Planet Fitness custodian, you're responsible for cleaning and sanitizing the workout equipment and cleaning all areas of the gym. You'll need to be fit because the work involves lots of bending, crouching, and reaching.
Does Planet Fitness Hire High School Seniors?
If you're 18 years old, you can apply for a team member or fitness trainer role at any Planet Fitness location as long as you meet the other eligibility requirements.
If you're 17, then you'll need to check on the minimum hiring age for team members at your local club. Some locations will hire team members at 16.
Can A 15-Year-Old Work At Planet Fitness?
No, while some Planet Fitness locations will hire at 16, none accept applications from 15-year-olds.
If you've set your sights on a career in the world of fitness, make good use of your time by taking a CPR class at your school and look on course websites like Udemy for a fitness trainer program to enroll in.
You can often find a full course at a heavily discounted price, and if you study for your certification now, you'll hit the ground running when you're old enough to apply for fitness trainer jobs.
Is There An Upper Age Limit To Work At Planet Fitness?
No, you can apply to work at Planet Fitness as long as you meet their minimum hiring age. Employers can't discriminate against older workers, and there's no upper age limit for positions at Planet Fitness. If you see a job advertised that you want to do, go ahead and put in an application.
The majority of Planet Fitness employees are in their 20s and 30s, though.
What Qualifications Do You Need to Work At Planet Fitness?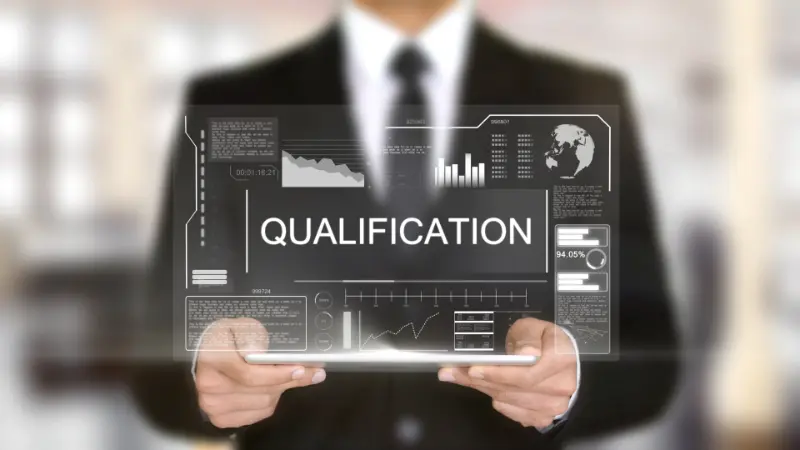 Planet Fitness gyms operate as independently owned franchises and because franchise owners are free to set their own hiring and employment policies, the following information is a general overview and the hiring policy at your local Planet Fitness may be different.
Team Members
At Planet Fitness gyms that hire from age 18, you'll usually need to have a high school diploma or GED to work in a team member role.
If your local Planet Fitness hires teens age ranging from 16 years, or older team member applicants may need a high school diploma or GED, but since minors won't have theirs yet, 16 and 17-year-olds don't need any academic qualifications.
When you start work at Planet Fitness as a team member, you'll take free CPR/AED training classes and receive a certification. Team members also have the opportunity to study for a free nationally recognized fitness training certification.
Although customer service experience is a bonus, team member roles are entry-level positions, so you can apply even if this will be your very first job.
Fitness Trainers
Fitness trainers at Planet Fitness need a high school diploma or GED, a current CPR/AED certification, and a nationally recognized fitness training certification. However, some franchises will train you, which means you can apply without a certification.
If you don't have a fitness training certification yet, and you need one to be eligible for the role, check with your local outlet to see which qualifications they accept before you enroll in a program.
Some common fitness training certifications include:
ACSM – American College of Sports Medicine
ACE – American Council on Exercise
AFPA – American Fitness Professionals and Associates
ISSA – International Sports Science Association
NASM – National Academy of Sports Medicine
NSCA – National Strength and Conditioning Association
Having some previous experience as a fitness trainer will help you get hired, and may earn you a higher hourly rate. Some locations advertise fitness trainer roles as entry-level positions with no experience required.
For all positions, candidates should have excellent communication skills, a friendly, upbeat attitude, and basic computer skills.
Quick Recap
Many Planet Fitness franchises set a minimum hiring age of 18 for all positions at their fitness clubs, although some will hire at 16 for team member positions. If you're 16 or 17 years old, call or drop into your local outlet and ask if you're eligible to apply.
To work as a fitness trainer at Planet Fitness, candidates must be at least 18 years old and will usually need to hold a CPR certification and a fitness trainer's certification. Some Planet Fitness outlets hire candidates without those qualifications and provide training for the necessary certifications.
Custodians at Planet Fitness need to be 18 or older because of the late-night shifts and the hazardous chemicals used to clean and sanitize the gym and the fitness equipment.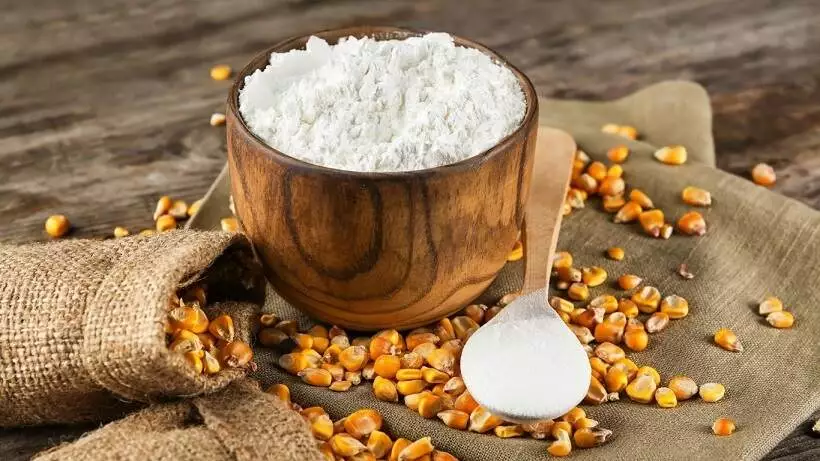 I am Alexi Brains, and I am the head writer, editor, and co-founder of FoodItems.org