So, are you old enough to apply? What age does Marshalls hire? Let's find out!
When you're looking for your first job, retail is a good choice, but some stores have a minimum age requirement and there's no point putting in an application if you're not old enough.
Marshalls is a large department store chain with over 1000 stores across the country. It's owned by TJX Companies who also own the TJ Max and Home Goods brands.
Because shopping at Marshall's can be a lot of fun with all of those great bargains, teens naturally think about getting a part-time job with the retailer when it's time to earn some money of their own.
What Age Does Marshalls Hire in 2023?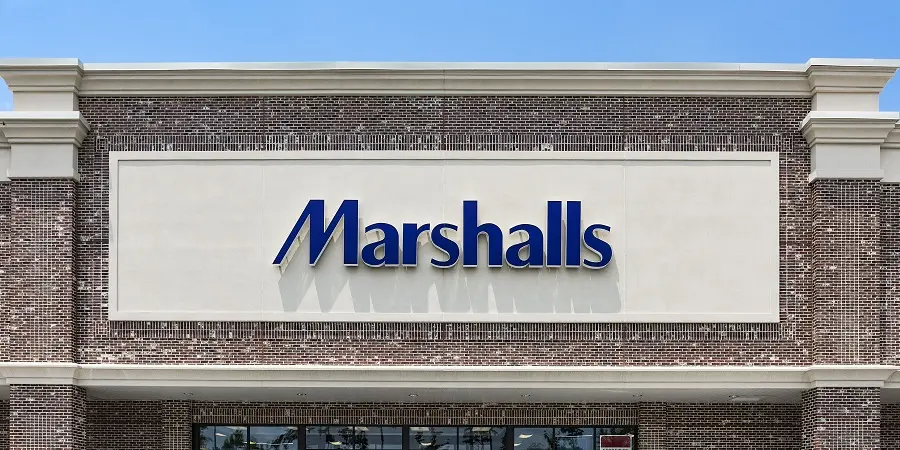 Does Marshalls hire at 14? Does Marshalls hire at 15? Unfortunately, the answer to both questions is no.
You'll need to be at least 16 years old to get a job at Marshall's. The same is true for TJ Max and Home Goods.
At 16 you can work in entry-level store positions, and from the age of 18, you'll be eligible for supervisory roles and warehouse positions.
Employees can transfer between companies within the TJX group which could come in handy for you.
For example, say you've been working at Marshall's for a while, and when you head off to college, the nearest Marshalls store is too far away but a TJ Max is right around the corner.
By transferring, you don't have to apply for a new job, you'll have a longer period of employment with one company, and you'll keep your built-up holiday entitlement.
Check Also: When Do Marshalls Restock?
What Kind Of Jobs Can A 16 year Old Get At Marshall's?
#1. Retail Associate
As a retail associate, you'll assist customers by helping them find the products that they need and by answering their questions.
You'll keep shelves and rails stocked and well organized, and ensure that items are correctly priced. You can also be assigned to monitor the fitting room and be tasked with keeping that area clean.
You'll be cross-trained so that you can work in other roles to cover busy periods as needed.
#2. Store Cleaning Associate
Store cleaners are mainly responsible for keeping the floors clean. You'll need to operate a floor scrubber and buffer, use wet mops and dry mops, and sweep, and vacuum. Cleaners are also tasked with dusting and cleaning glass and windows.
You'll be cross-trained so that you can work in other roles to cover busy periods as needed, but you'll usually work when the store is closed.
#3. Cashier
Cashiers ring up customer purchases, handle returns, and process payments. You'll also be expected to promote the store credit card and encourage customers to sign up.
Credit card promotion is a big part of the job, so you'll need to feel comfortable making the offer and managers really do expect you to push the card even when a customer has said no thank you.
You'll be cross-trained so that you can work in other roles to cover busy periods as needed but you'll usually be working at the cash register.
#4. Back Room Associate
As a backroom associate, you work away from the sales floor receiving deliveries, unpacking merchandise, and tagging items, and putting clothes on hangars. You'll also keep the back room organized so stock for the different departments is easy to find.
You'll be cross-trained so that you can work in other roles to cover busy periods as needed.
See Also: How Old To Work At Amazon?
How Much Does Marshalls Pay?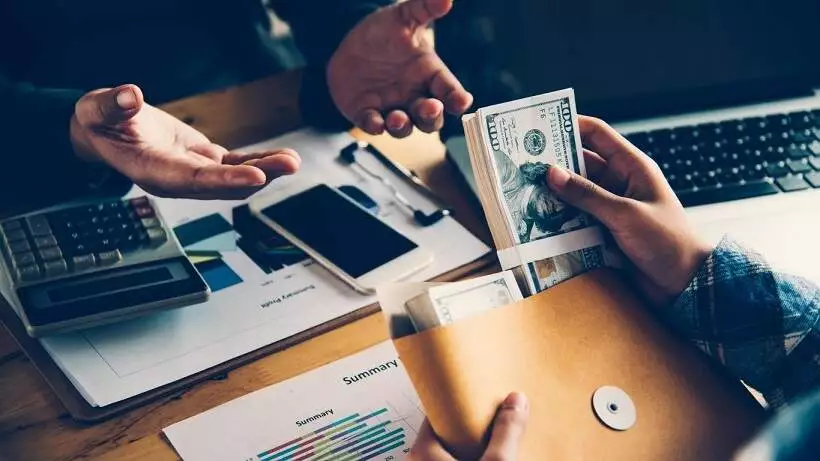 Ok, So how much does Marshalls Pays? Ask any Marshalls employee these questions and the answer they will give you is "not enough".
In all seriousness though, the retailer pays at or close to the minimum wage for the state where the store is located. So pay ranges from $12 to $15 an hour depending on your location.
You'll also receive a benefits package that includes sick pay and paid time off. Part-time employees are not eligible for the health care plan.
Perks include an employee discount of up to 20% and the company will help pay for your college education by covering 10% of your tuition costs.
How Many Hours Do Part-Time Workers Get At Marshall's?
You won't get a set number of hours each week which can be frustrating because you can't plan ahead if you don't know what your income will be each month.
The period from January to July tends to be quieter so stores will offer fewer hours during those months, but hours are more plentiful when stores get really busy during the second half of the year.
If you want regular hours that you can rely on, you'll be better off with a different company.
Also, Read: Marshalls Employee Dress Code
What Is The Marshalls Interview Like?
The Marshalls interview isn't difficult, so relax and be yourself. Your interviewer will ask you some basic questions and they'll ask you some questions to gauge how suitable you are for a customer-facing role.
Remember, even if you apply for a backroom position, they will cross-train you in case you're needed out on the sales floor or at the register, so it's important to be able to answer questions about customer service.
Let's go over some common interview questions and answers.
What's Your Availability?
The more flexible your schedule is the happier Marshalls will be. While you'll be limited by school hours, for the most part, make sure you make yourself fully available during school holidays and in the evenings and weekends. Stress that during those times, you're very flexible and can come to work at short notice.
What Do You Know About Marshalls?
When you answer this question, you don't need to have encyclopedic knowledge, but if you can show that you know more about the company than just the obvious details, you'll increase your chances of getting hired.
When you interview for a job, you're competing against other applicants so you need to stand out.
Start with the basics – Marshalls is an off-price department store chain built around apparel and homeware. The company offers customers great value because of its focus on seasonal, closeout, and overrun stock.
Show deeper knowledge – Marshalls uses the treasure hunt strategy to encourage customers to visit regularly, browse thoroughly to find irresistible deals, and buy items right away because they might not be available again. The "Your surprise is waiting" advertising slogan generates excitement and the expectation of finding fantastic products at amazing prices.
Stock moves quickly and product lines change every week. The company has immense buying power enabling it to sell high-quality merchandise at low prices. To offer low prices, stores are more no-frills than other department stores. Marshalls was founded by Alfred Marshall in 1956 and is now part of the TJX group of companies. The company is a big charitable donor and supports local communities.
Why Do You Want To Work At Marshall's?
This needs to be a personalized answer, and you'll need to give this question some thought so you're ready with a good answer.
Things to consider as you craft your answer are: do you like working in a team, do you like meeting new people, do you have a particular interest in certain products like fashion for example, are you interested in a retail career in general, are you a good communicator, and are you organized with good attention to detail.
A good answer could look like this.
Marshalls is a successful retailer and all of the companies in the TJX group are doing very well. I want to build a career in retail so it makes sense for me to join a successful and innovative company that gives customers an exciting and enjoyable shopping experience and offers career progression opportunities to its employees.
I'm choosing a career in retail because I thrive in a busy team-focused environment and I enjoy meeting new people, solving problems, and switching between roles. I live and breathe the latest fashions, and style is very important to me which is why I would love the opportunity to work for a company with a strong focus on apparel.
I shop at Marshall's regularly and always enjoy the experience, so for me, this is an ideal place to work. I'm excited to have the opportunity to be part of a company that gives customers great value and service, and Marshalls is a brand that I respect.
Latest Article: What Age Does Planet Fitness Hire?
What Is Good Customer Service?
For this question start off by saying that customer service starts with a customer service-focused company culture that encourages staff to be friendly and approachable at all times.
To provide fantastic customer service staff need to be knowledgeable about the company, its policies, and the products it sells.
Customer service should be consistent with every staff member capable of giving the same level of service. When a customer service encounter goes wrong, staff should learn from the experience and if company policy repeatedly results in customer dissatisfaction, the company should be willing to listen to feedback and then improve its approach.
Customer service shouldn't be passive. Staff should be attentive to customers and always be ready to approach a customer who looks like they need help.
What Age Does Marshalls Hire? Here's Your Quick Recap
You can apply for a job at Marshall's as soon as you have your 16th birthday. You'll be eligible for part-time entry-level positions including cashier, retail associate, backroom associate, and store cleaning associate.
Marshalls cross-trains staff to work in different departments and you'll be asked to cover different departments during busy periods.
The wages at Marshall's aren't the best on offer but the working environment is much nicer than in a big box store which may be a consideration for you.
You might not get as many hours as you want each week from January to July, but hours tend to pick up during the second half of the year.
Marshalls offers perks including an employee discount and college tuition assistance.
See Also: How Old Do You Have To Be To Work At Target?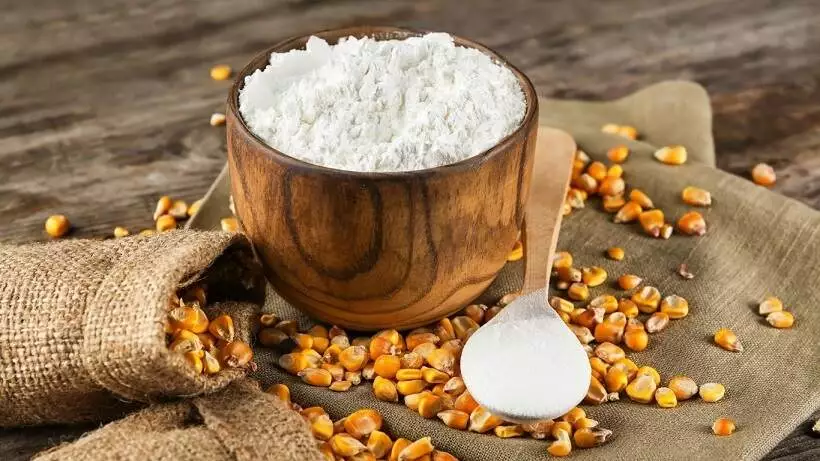 I am Alexi Brains, and I am the head writer, editor, and co-founder of FoodItems.org