As an iPhone or Apple Watch owner, you'll of course want to know if you can pay for your Ross finds using your Apple wallet, and "does Ross take Apple Pay?" is exactly the topic we're going to cover in this Ross shopping guide.
Ross Dress for Less has over 1400 stores nationwide, making it the largest off-price retailer in the United States.
The retailer is famous for its amazing prices on designer and branded fashion and homewares, and a trip to your local Ross outlet is always something to look forward to.
Does Ross Take Apple Pay in 2023?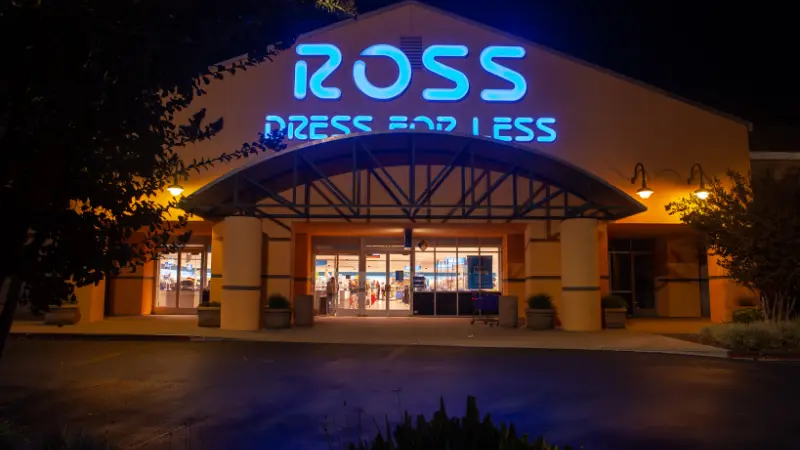 There's good news for fans of Apple Pay shopping for designer bargains at Ross because the discount retailer accepts Apple Pay at all of their stores.
Whether you're shopping for a fashion haul, essential homeware items, new toys for your little ones, updated furniture or discounted branded beauty products, Ross customer services confirm you can use Apple Pay as your secure and convenient payment method.
Ross has updated their payment terminals and enabled Apple Pay but if you want to double-check before you shop, just look for the Apple Pay logo on the doors or window of your local Ross store. You can also head to the guest service counter and ask for an assistant.
Recently Published: Does Wingstop Accept Apple Pay?
Does Ross Accept Apple Pay Online?
Wouldn't it be great if you could browse the bargains at Ross from the comfort of your own home and have your order delivered right to your door?
Unfortunately, Ross doesn't operate an online store and hasn't announced any plans to open up an online operation.
Ross stores have unpredictable lines of merchandise and that would make running an online store difficult, so the only way to bag a bargain at Ross is to visit one of their traditional brick-and-mortar stores.
Even so, Ross is thriving despite the online competition, and that's a good thing because we would certainly miss our local stores if everything moved online.
However, while you can't buy Ross merchandise online, you can shop for gift cards at https://www.rossstores.com/gift-cards/.
Gift cards are available in pre-set amounts of $10, $25, $50, and $100. You also have the option to choose a different amount and can purchase a gift card in any amount between $10 and $150 in $1 increments.
Send a gift card to a loved one or to yourself and pick a design to suit the occasion – Christmas, birthdays, new babies, or celebrations. There's also an option to create a personalized gift card by uploading a photo.
Ross doesn't accept Apple Pay for online gift card purchases. You will need to use your Mastercard or Visa credit or debit card, or your American Express or Discover card.
Read Also: Does TJ Maxx Take Apple Pay
Are There Any Apply Pay Perks At Ross?
Currently, Ross isn't an Apple partner, so there are no perks for using Apple Pay at Ross. If you use your Apple Card with Apple Pay, however, you'll get your Daily Cash reward of 2% of your total spend at Ross.
It's not a huge amount of cash but every little helps and if you put most of your expenses on your Apple Card, it's like getting a 2% discount on everything – as long as you pay off your balance on time to avoid interest charges.
Compare the Daily Cash reward rate with the cashback rate on your current reward credit card to see if an Apple Card makes sense for you.
While you won't find a discount at Ross when you pay with Apple Pay, if you're a senior, it pays to make Tuesday your Ross shopping day.
That's because anyone over the age of 55 can sign up for the Ross Every Tuesday Club program, which gives members a 10% discount off purchases made on Tuesdays.
If you want to become an Every Tuesday Club member, head over to the guest services counter and ask to join the program. You'll need to show proof of your age by presenting a piece of ID that shows your date of birth.
Once you get your membership card, just present the card at the checkout to receive your discount.
If you're under 55, get an older relative or friend to sign up and go shopping with them, many Ross stores are open late – until 10 PM or 11 PM – and a 10% discount is a great reason to head out for a Tuesday night shopping trip.
How To Pay At The Checkout With Apple Pay

Paying with Apple Pay is quick and easy everywhere you see the Apple Pay logo.
Two quick presses on the power button of your iPhone or Apple Watch will open the Apple Pay app and display your default payment card.
Then glance at the screen, use Touch ID, or enter your PIN to unlock Apple Pay. Hold your phone or watch close to the payment terminal and wait for your transaction to complete.
You'll see a checkmark and Done when your payment has gone through successfully.
If you want to select a different card for your payment, double-click the power button on your iPhone or Apple Watch, then tap the default card to choose the card you want to pay with.
Authenticate yourself by glancing at the screen for Face ID, using Touch ID, or by entering your PIN, then holding your device next to the card reader to make your payment.
Is There A Minimum Purchase Amount To Use Apple Pay At Ross?
No, Ross doesn't set a minimum purchase amount, so you can use Apple Pay without worrying about payment problems even if you're only spending a couple of dollars.
What Other Payment Methods Can You Use At Ross?
Ross accepts all major credit and debit cards – Visa, Mastercard, Discover, and American Express, as well as cash and checks. You can also pay for your purchase with Samsung Pay.
What Are The Best Ways To Save Money Shopping At Ross?
Ross merchandise is already on sale at a hefty discount with many items offering an attractive 60% off the retail price, but scoring an extra discount puts the cherry on the top of an already sweet deal, so here are some Ross shopping tricks to stretch your bargain hunting budget to the max.
Shop On Mondays For The Best Deals
Monday is markdown day at Ross. If you shop on a Monday afternoon or evening, you'll find products that have been given a further discount or given a clearance price.
Savvy Ross shoppers already know this and they'll be at the store scooping up the biggest deals, so if you want the biggest selection of markdowns to choose from, you'll need to join them.
Visit More Than One Ross
Every Ross receives different merchandise and your nearest store might not carry the brands that you like or the sizing you need.
It's always worth driving to a few more branches in your area to see if other Ross stores carry better inventory and markdowns.
Look For IRREGULAR On The Label
Irregular items are products that didn't meet the brand's quality standards. That means there will be some kind of defect present and a defect can mean a discount of 70% off the original price.
Don't let a defect put you off, though. In most cases, you'll need to look hard to find the tiny flaw that caused that item to land in the reject pile.
So when you're working your way through the rails and shelves, keep your eyes peeled for IRREGULAR on the label.
Refund And Repurchase
If you're shopping at Ross and you see an item you recently purchased has been marked down, you can take your unused item back for a refund, and then you can repurchase it at the new price.
As long as you have your receipt, you have 30 days to return your items.
Find Out The Store's Shipment Day
Every Ross store gets their deliveries of new stock on their own schedule. If you get chatting with an associate, you can ask when their shipments come in. Shop a few hours later and all the newest lines will be at your fingertips.
Watch Out For The 49 Cent Event
Every December Ross discounts a huge amount of its inventory, and markdowns can go as low as 49 cents. When you shop, just look for the pink tags. The clearance event runs into January and it's a great time to pick up all kinds of winter clothing and Christmas supplies.
Don't Shop In A Hurry
You've probably already noticed how crowded the racks at Ross can be, and that makes finding the best items a challenge. You really need to take the time to dig through the racks, so shopping when you're in a hurry won't often produce the best results.
Get An Extra Discount On Clearance Items
Items on clearance are heavily discounted because Ross wants to get rid of this inventory. If you find something you want to buy on the clearance racks, check it over carefully for defects.
If there's a defect, show it to the cashier when you checkout and you'll get a further discount. Look for missing buttons, small tears, marks or stains, and loose stitching.
Wrapping Up
You can pay at Ross with Apple Pay and take advantage of all the security and convenience your Apple Wallet gives you. Unfortunately, the only online shopping option at Ross is the purchase of gift cards, and you won't be able to checkout for gift cards online using Apple Pay.
To get a discount at Ross with Apple Pay, you'll need to hold the Apple Card, and then you'll get 2% off your spending at Ross back as Daily Cash.
Related Article: Does Vons Accept Apple Pay?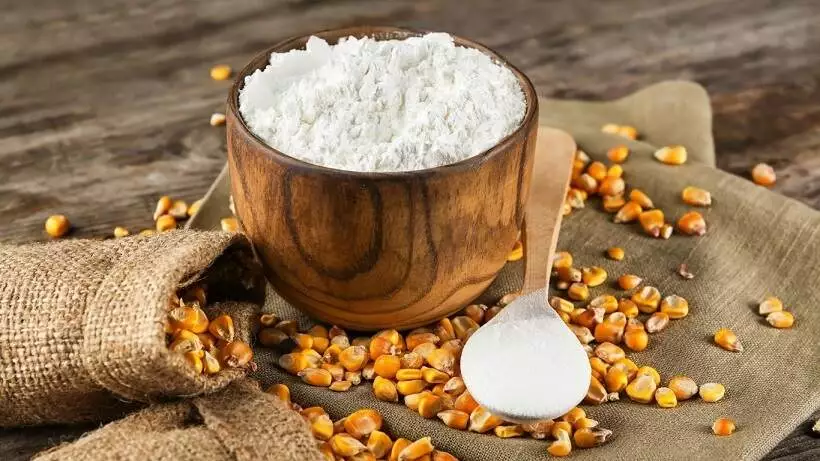 I am Alexi Brains, and I am the head writer, editor, and co-founder of FoodItems.org