Does Vons take Apple Pay? Let's find out!
Vons is a supermarket chain owned by Albertsons Companies. In 2017, Albertsons Companies announced that all of their stores were ready to accept Apple Pay.
That means you can pay for your groceries with Apple Pay via your iPhone or Apple Watch at Vons and take advantage of the convenience and security you get with Apple Pay.
Does Vons Take Apple Pay At All Stores in 2023?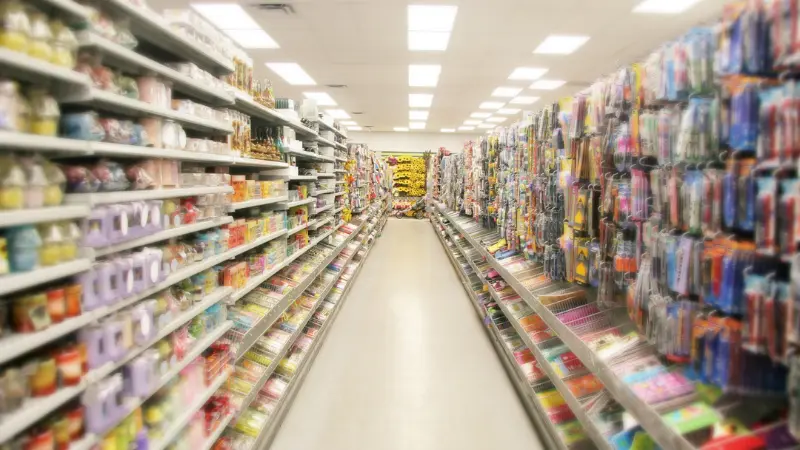 When Albertsons' executive vice president Anuj Dhanda announced that customers could pay with Apple Pay, he stressed that the company was focused on enabling customers to shop whenever and however they wanted to.
He went on to say that offering Apple Pay in all of their stores enhanced the shopping experience by delivering a fast, stable, and secure way to pay.
Vons takes Apple Pay at all of their stores across Southern California and Southern Nevada, so yes, you can pay for your groceries and pharmacy products with your favorite payment app at any Vons store.
Does Vons Take Apple Pay For Curbside Pickup?
Vons curbside pickup service is called DriveUp & Go. To use DriveUp & Go, you need to download the DriveUp & Go app from the App Store and create a Vons For U account.
Once you're all set up with the app, you can take advantage of the convenience that curbside pickup brings to your weekly grocery shop.
Select your groceries from the comfort of your own home, schedule your pickup slot, and checkout in the app. Then Vons' professional shoppers will shop for you with the same care as if they were shopping for themselves.
When you arrive to collect your order, park in a designated pickup spot and call the number on the sign to let them know you're waiting in the parking lot. A few minutes later, an employee will wheel your bagged groceries out and load them into your car.
You can't use Apple Pay with the DriveUp & Go app. Instead, you can use your credit or debit card to pay for your order.
Vons accepts Visa, Mastercard, Discover, and American Express credit cards, and most bank-issued debit cards for online payments. Select locations also accept EBT cards for curbside pickup orders.
Recently Published: Does Ross Take Apple Pay?
Does Vons Accept Apple Pay For Home Delivery?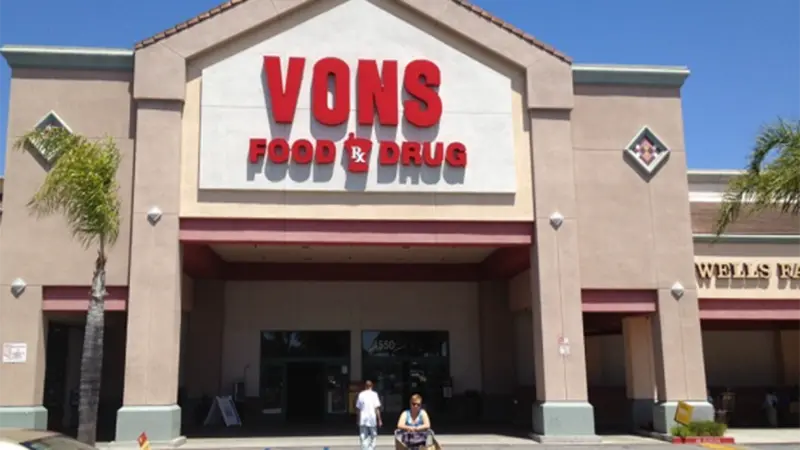 Groceries ordered for home delivery can only be paid for with credit and debit cards. Place your Vons home delivery order via the DriveUp & Go app but instead of selecting pickup, select the home delivery option.
Once you've added your groceries to your shopping cart, select a delivery window and checkout with your Visa, Mastercard, Discover, American Express credit card, or your bank debit card. The minimum purchase amount for home delivery is $30.
Vons delivers groceries from 8 AM to 10 PM 7 days a week.
While you can't pay for groceries with Apple Pay when you order via the Vons app, you can pay with Apple Pay if you shop through Instacart at Vons.
Instacart uses its own personal shoppers to prepare your order and deliver it to your home. However, it's important to know about Instacart markups which bump up the cost of your shopping. You can expect to pay 10% to 15% more for your items if you purchase via Instacart.
When you shop through Vons' DriveUp & Go app, you pay the same price as you would if you visited the store yourself and the only extra you need to pay is a home delivery fee.
With Instacart, you pay the marked-up prices, plus a delivery fee, and it's also appropriate to tip your Instacart shopper. All of those charges make Instacart an expensive way to shop for groceries.
Does Vons Take Apple Cards?
If you've got an Apple Card, you can use it to shop via your Apple Pay wallet at Vons. With Apple Card, you get 2% daily cashback on your total spend, and while 2% isn't much, every little bit helps now that we're seeing such high inflation at the grocery store.
Apple Card is accepted at Vons supermarkets when you shop at the store. You can't use Apple Card to pay for online orders.
How To Pay With Apple Pay At Vons?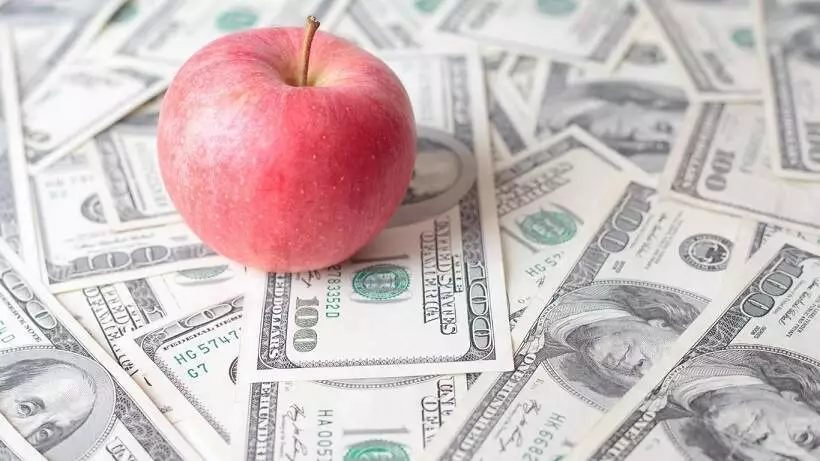 If you're new to using Apple Pay, just follow these simple steps to checkout at Vons:
Once your order has been rung up, double-click the power button on your iPhone or Apple watch to open your Apple Pay wallet.
When the app opens, Apple Pay displays your default payment card. To pay with that card, glance at your phone to authenticate yourself with Face ID, use your fingerprint with Touch ID, or enter your passcode.
If you want to use a different card, swipe through until you find the card you want to use, then authenticate yourself.
Hold your phone or Apple Watch next to the payment terminal to complete the checkout process. You'll see a checkmark and Done when the payment is successful.
Is There A Minimum Purchase Amount To Use Apple Pay At Vons?
No, you don't have to meet any minimum purchase threshold to use Apple Pay at Vons or any of the other supermarkets owned by Albertsons Companies.
Whether you just want a bottle of water and a sandwich or you want to do a full grocery shop, you can checkout with Apple Pay.
Can You Get Cash Back at Vons With Apple Pay?
As long as you select a debit card from a bank that has authorized cash back on contactless payments, you can get cash back when you check out at Vons with Apple Pay.
Select your card and authorize yourself in the usual way, then hold your device next to the payment terminal. If your bank card is set up to give cash back, you'll see a prompt on your device asking if you want cash back and how much you would like.
Enter the amount you need, and the cashier will give you cash back once your payment is approved.
You can't use a credit card to obtain cash back when you shop at Vons, and the maximum amount of cash back with debit cards at Vons' checkouts is $200.
If you're not sure if your bank debit card is set up for cash back in the Apple Wallet, you can call your bank's customer service helpline to find out.
What Other Payment Methods Does Vons Accept?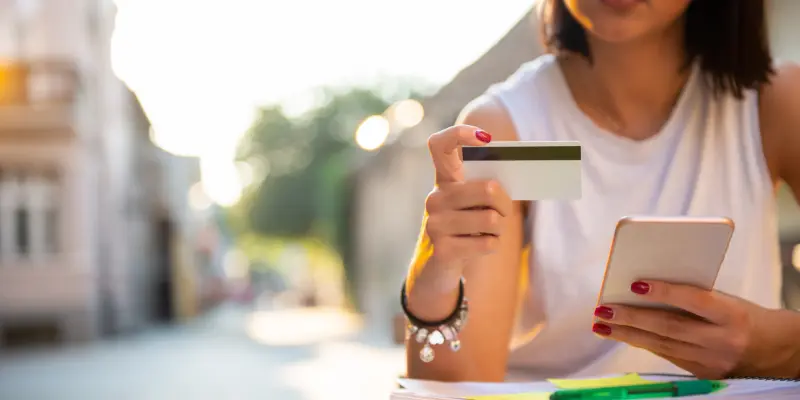 Vons and all other Albertsons-owned brands accept a wide variety of payment methods. In addition to Apple Pay for in-store purchases you can use:
Cash
Personal check
Credit cards
Debit cards
EBT cards
Vons gift cards
Other Albertsons Companies gift cards
Albertsons Pay
Apple Pay Is Also Accepted At These Albertsons Companies Supermarkets
As well as owning Vons, Albertsons Companies owns many of the largest supermarket brands in the United States and all of them accept Apple Pay. You can use the mobile payment app to pay for your grocery shop at:
Albertsons
Albertsons Market
Albertsons Market Street
Safeway
Jewel-Osco
Shaws
Pavillions
Tom Thumb
Randalls
United Supermarkets
United Express
Carrs
ACME
Star Market
Haggen Northwest Fresh
Kings Food Markets
Balducci's Food Lovers Market
Lucky
Amigos
Andronico's Community Markets
Quick Recap
When you shop at Vons or any of the other Albertsons-owned supermarkets, you'll be able to use Apple Pay when you check out. All Vons supermarkets are equipped with contactless payment terminals that are set up to handle Apple Pay.
If you're shopping online to order groceries for curbside pickup or for home delivery, you won't be able to use Apple Pay and will need to use a credit or debit card instead.
Also, Read: Does Home Depot Take Apple Pay?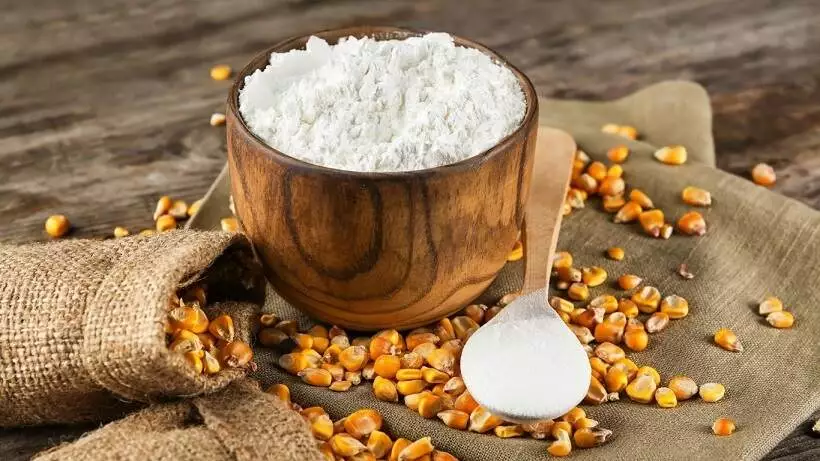 I am Alexi Brains, and I am the head writer, editor, and co-founder of FoodItems.org