With many businesses open 7 days a week, and online ordering and home delivery growing at a seemingly never-ending pace, you might be wondering, does UPS deliver on Sunday, or do they still cram all of their deliveries into a normal working week?
Being able to schedule deliveries during the weekend would certainly cut down on the biggest delivery issue many of us face – namely being at work when our deliveries arrive.
But do UPS or any other delivery companies make deliveries on Sundays?
Does UPS Deliver On Sunday? 2023 Updated

At the moment, UPS does not offer Sunday deliveries with any of their regular shipping options, so we can say with almost 100% confidence, that if you're waiting for a package from a retailer, UPS won't deliver it on a Sunday.
If it's Sunday, and you're waiting around at home just in case UPS drops by, you can go and do something more interesting with the rest of your weekend.
The only direct Sunday delivery service that UPS offers is UPS Express Critical and that isn't a regular delivery service.
UPS has partnered with the United States Postal Service for their SurePost package deliveries though, and the USPS does make Sunday deliveries.
How Does UPS Express Critical Delivery Work?
UPS Express Critical operates 24 hours a day, 7 days a week, 365 days of the year. Their slogan for this service is "When Fast Isn't Fast Enough".
To make this delivery service work, UPS uses charter flights as well as its own planes to get packages where they need to go. And they use a range of vans and trucks to transport packages nonstop when delivery has to arrive on time no matter what.
You can even have a courier assigned to your critical package who will stay with it every step of the way.
As you might expect, a service like UPS Express Critical doesn't come cheap, and if you need to order an urgent delivery, you should get in touch with UPS for a custom quote.
UPS SurePost Sunday Deliveries
UPS SurePost is an economy delivery service, and it uses the delivery capabilities of both UPS and the United States Postal Service (USPS).
UPS SurePost works like this.
A business schedules a package collection with UPS.
UPS routes the package through their Ground Shipping delivery network until it reaches the "last mile".
At that point, they hand the package over to the United States Postal Service for the last leg of the delivery.
USPS deliveries for Amazon and UPS SurePost are made 7 days a week in many areas.
Compared to the straightforward process of delivering a truckload of packages to a distribution hub, last-mile shipping is the complicated part that takes packages from the hub and sends them out to customers.
Because the USPS already delivers to every address in the nation, they're all set up for efficient last-mile deliveries.
By partnering with the postal service, UPS has created a clever delivery system that capitalizes on the strengths of both businesses to provide an efficient service at an affordable rate.
Once a UPS SurePost package has been transferred to the postal service, you can't track it on the UPS tracking app or follow its progress using the UPS tracking number.
If a SurePost delivery is coming to you on a Sunday, it will arrive with the postal service, and not on a UPS van.
Does UPS Deliver On A Saturday?
UPS makes deliveries on Saturdays in some areas, but you'll have to pay an additional fee for this service.
For Ground shipping, the fee is $4 on top of the regular fee for your package.
For UPS 2nd Day Air, there's an extra $16 to pay to get a Saturday delivery.
You can choose from the following delivery options if you want to book a Saturday delivery with UPS:
UPS Next-day Air Early
UPS Next Day Air
UPS 2nd Day Air
UPS 3 Day Select
UPS Ground
UPS Saturday deliveries are made between 9am and 7pm.
Why Doesn't UPS Deliver On Sundays?
The only people that could answer that question are the UPS executives that make all of the top-level business operating decisions for the company. And as far as we know, they haven't addressed the issue.
But adding an extra day to their delivery schedule would be a pretty enormous undertaking, involving recruiting extra truck and delivery van drivers, and hiring extra warehouse staff.
And as far as recruiting truck drivers is concerned, there's currently an enormous shortage of qualified truckers. As of 2022, the industry is short of more than 50,00 drivers with the necessary commercial driver's licenses.
And then there's the union.
UPS has a strong union, and unions aren't known for being too happy about subjecting their members to weekend work when the majority of members want some time off with their families.
It's certainly true that lots of stores open on a Sunday, but those businesses aren't usually places where employees are protected by the collective bargaining agreements negotiated by unions.
Why Does My UPS Tracking Say My Package Is On Its Way?
If you've checked your tracking information and UPS is telling you that your package is en route for delivery, but it's a Sunday, there are a couple of reasons why.
Your package is on a delivery van at the depot and the tracking updated when the package was scanned as it was loaded. But the delivery van isn't going to move until Monday morning.
The tracking info has glitched, and you're getting false information. When this happens, people wonder what's going on and ask the obvious question, which is "Does UPS deliver on a Sunday?"
When UPS tracking information tells you that your package is coming on a Sunday, you can safely ignore it because UPS doesn't deliver on Sundays.
Your package will most likely arrive the following day – Monday.
Read Also: What to do if Amazon Delivered To Wrong Address?
If You're Expecting A Sunday Delivery Are You Sure It's UPS?
Many people confuse UPS with USPS. Since there's only one letter difference, it's an easy mistake to make.
But USPS is the United States Postal Service, while UPS is United Parcel Service.
If your package has been shipped with the United States Postal Service, then it could be delivered on a Sunday because USPS makes Amazon and SurePost deliveries on Sundays.
How to know for sure?
Take a look at your order information. If you were given a choice of carriers when you placed your order, the carrier will be listed on your order summary.
If you weren't given a choice of delivery when you placed your order, you should have received a notification when your order shipped.
The notification will list a tracking number for your order as well as the delivery company that's handling your package.
With that information in hand, you can track your delivery.
Go to the website for the delivery company. You will need to search online if a link isn't provided. For example, you could search for "UPS tracking".
Then copy and paste your tracking number into the box on the website and you'll be able to see each step that your delivery has completed so far, as well as your actual delivery date.
Most delivery companies let you enter your phone number so you can receive updates as your package makes its way to you.
Recommended: What Is A USPS Parcel Locker?
Is The UPS Store Open On Sunday?
Some UPS stores do open on Sundays, albeit with shorter hours than on other days.
So while you can't receive a delivery from UPS on a Sunday, you might be able to drop by your local UPS store to send a package or pick up shipping supplies.
UPS stores are independently owned and operated, so there aren't any set Sunday opening hours.
To find out if your local UPS store is open on a Sunday, you can call them, or look them up on the store locator at theUPSStore.com
To use the store locator, go to https://locations.theupsstore.com/.
On that page, choose your state, then select your city on the next page.
Then you'll be taken to the individual store page. On the left-hand side, you'll see the store operating hours section. Click the arrow to open the section and then you can view the exact hours for your local UPS store.
How To Receive Packages On A Sunday
If Sunday is the only day of the week when you're free to get your deliveries, you're probably continually frustrated when deliveries are attempted while you're out.
Coming home to a "we tried to deliver" card is annoying, and having to drive out of your way to their hub to pick up your package isn't the best use of your time.
The best solution is to have your packages delivered to a pickup point or a delivery locker.
When you place an order online with a retailer, instead of choosing home delivery when you check out, choose one of their other delivery options.
Then run a quick search to find out the opening times of the pickup point or locker. If they open on a Sunday, simply place your order with the alternative delivery option.
You'll get a text message when your package arrives, then you can go and pick it up at your convenience.
Do Any Other Delivery Companies Deliver On A Sunday?
FedEx delivers on Sundays with their FedEx Home Delivery service.
If you're making a purchase and FedEx is a delivery option, then you can arrange to have your package delivered whenever it's convenient for you, even on a Sunday.
What's more, they don't charge extra fees for weekend delivery.
This is pretty impressive considering you have to pay extra for a Saturday delivery with UPS.
FedEx currently covers 95% of the United States for weekend deliveries, so you're more than likely eligible for Sunday deliveries.
The latest time FedEx makes deliveries on a Sunday is 8pm and you can book a delivery time that suits you by using the FedEx Delivery Manager to schedule your delivery and track your package.
Weekend deliveries aren't available with regular FedEx Ground shipping.
Does UPS Deliver On a Sunday? – Final Word
UPS regular delivery services do not operate on Sundays.
If your package has been shipped with UPS, it will only be delivered Monday to Friday unless an extra fee has been paid for Saturday delivery.
The only Sunday delivery that UPS offers is through their Express Critical Delivery service. And that's expensive.
If you really need to send packages for Sunday delivery or receive packages on a Sunday, FedEx is a much better option because they offer a regular weekend service without any extra fees.
And most retailers can deliver to a pickup point or a locker which will let you retrieve packages on a Sunday.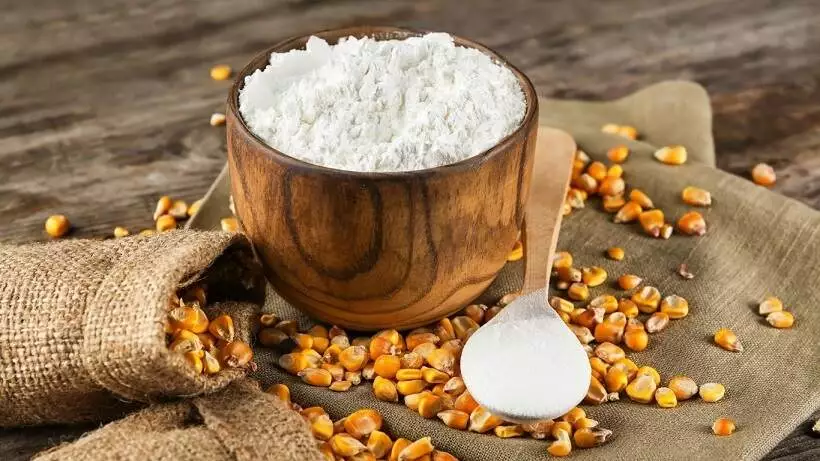 I am Alexi Brains, and I am the head writer, editor, and co-founder of FoodItems.org