So, does UPS deliver on Saturday in your area? Let's find out!
There's no letup in the demand for package deliveries with online shopping continuing its rapid growth.
UPS runs a major delivery network handling over 5 billion packages a year. Until fairly recently, it squeezed much of this huge volume into its Monday to Friday regular delivery schedule, with Saturday delivery only available with their higher cost services.
In 2017, UPS expanded its Ground shipping service by introducing Saturday delivery to residential and commercial customers in select areas.
Does UPS Deliver On A Saturday Where You Live?
It's impossible to overstate the convenience of ordering something online and have it turn up at your door a couple of days later. But it's not all plain sailing.
For one thing, if a package needs a signature, you need to be at home when your delivery arrives.
And if you aren't comfortable having your orders dropped off on your doorstep where they are at risk of being stolen, you need to be around to answer your door.
With the rise in working from home, that's now possible for more people than ever before, but the majority still work outside the home. This means that Monday to Friday deliveries isn't always going to work for most people.
Saturday deliveries can solve your UPS delivery problems if:
Saturday delivery is available where you live.
Saturday delivery is an option when you place an order.
UPS Ground currently makes Saturday deliveries in 85 major metropolitan areas, which cover thousands of towns and cities. We've listed the metropolitan areas below for you. You can make a web search for the metro area listed for your state to see if your address is covered.
UPS Saturday Delivery Northeast
New York – Buffalo, New York, Syracuse
Connecticut – Bridgeport, Hartford, New Haven
Massachusetts – Boston, Springfield, Worcester
Maryland – Baltimore
Pennsylvania – Harrisburg, Lancaster, Philadelphia, Pittsburgh
Rhode Island – Providence
UPS Saturday Delivery Midwest
Illinois – Chicago
Indiana – Indianapolis
Iowa – Des Moines
Kansas – Wichita
Michigan – Detroit, Grand Rapids
Minnesota – Minneapolis
Missouri – Kansas City, St Louis
Nebraska – Omaha
Ohio – Cincinnati, Cleveland, Columbus, Toledo
Wisconsin – Appleton
UPS Saturday Delivery Southeast
Alabama – Birmingham
Arkansas – Fayetteville, Little Rock
Florida – Cape Coral, Jacksonville, Miami, Orlando, Tampa
Georgia – Atlanta
Kentucky – Lexington, Louisville
Louisiana – New Orleans
Mississippi – Jackson
North Carolina – Charlotte, Greensboro, Raleigh, Winston
South Carolina – Charleston, Columbia, Myrtle Beach
Tennessee – Knoxville, Memphis, Nashville
Virginia – Richmond, Roanoke, Virginia Beach
Washington D.C
UPS Saturday Delivery Southwest
Arizona – Phoenix, Tucson
New Mexico – Albuquerque
Oklahoma – Oklahoma City
Texas – Dallas, Houston, San Antonio
UPS Saturday Delivery Western
California – Bakersfield, Fresno, Los Angeles, Modesto, Riverside, Sacramento, San Diego, San Francisco, San Jose, Santa Rosa
Colorado – Colorado Springs, Denver, Fort Collins
Nevada – Las Vegas, Reno
Oregon – Portland
Utah – Ogden, Provo
Washington – Bremerton, Milwaukee, Seattle
As you can see, that list still leaves a not insignificant proportion of the United States without UPS Saturday delivery. Hopefully, UPS will add full coverage soon.
Of those areas where UPS Saturday delivery is available, the retailer you order from needs to have their system set up for you to pick the delivery option you want and show the estimated delivery date.
For ultimate control over when your UPS delivery will arrive, you can make use of the free UPS My Choice service.
How To Use UPS My Choice
To use this service, you'll need to set up a free account with UPS.
Once you're signed up, you'll have multiple options for managing your package deliveries.
Delivery alerts notify you if a package is scheduled for delivery. You can keep that delivery date or if it doesn't suit you, you can reschedule the delivery for a different day. You can set the alerts to notify you by SMS, email, or voice call.
Put a hold on delivery if you prefer to go to a UPS customer center to pick up your order. This is a good option if you've got a UPS customer center nearby because you can drop in and collect your package when it's convenient for you.
Change the delivery address to get your package at work, or have it sent to a friend or relative who will be available to receive the delivery for you.
Choose to have your delivery sent to a UPS Access Point near to where you live or work, so you can pick it up at your convenience.
Use the UPS delivery planner to see all of the deliveries in the system. You can deal with each delivery directly from the planner and redirect or reschedule as needed.
If the UPS My Choice service offers you the option to reschedule for a Saturday delivery, you may need to pay an additional fee, but you can have your package sent to a nearby collection point at no extra charge.
Go to https://www.ups.com/dropoff/ and enter your location to see all of the collection points in your area.
What Other UPS Services Offer Saturday Delivery?
While UPS Ground is the most cost-effective option offered by UPS, they also provide other delivery options that businesses may choose to offer. To get a Saturday delivery with any of the following services, you'll need to pay a Saturday surcharge on top of the shipping fee.
UPS Next Day Air Early – This service is available in most major cities in 48 states (excluding Hawaii and Alaska). Packages arrive by 9:30 a.m. Commercial and residential deliveries.
UPS Next Day Air – This service is available to major cities in all 50 states. Packages arrive by 1:30 p.m. Commercial and residential deliveries.
UPS 2nd Day Air AM – This service is available in all 50 states and provides delivery by the end of the day. For a Saturday delivery, the package must be sent out on Thursday. Commercial deliveries only.
UPS 3 Day Select – This service guarantees delivery by the end of the 3rd business day. For a Saturday delivery, the package needs to be sent on a Wednesday. Commercial and residential deliveries.
How Much Does UPS Saturday Delivery Cost?
With UPS Ground there is no extra cost for a Saturday delivery, but the sender must have opted into the service and must fix a Saturday Delivery sticker to the package.
For the other UPS services that deliver on a Saturday, a surcharge will be added to the regular shipping fee for that service.
The Saturday surcharge is currently $16.
Recommended: Does UPS Deliver On Sunday?
How To Send A Package For Saturday Delivery
Sometimes you need to send a package rather than be the one on the receiving end. You might need to send a gift, or you could be a small business that needs to cut down on shopping cart abandonment by offering Saturday delivery.
To send a package via the cheapest UPS option, which is UPS Ground, you'll need to specify Saturday delivery when you print your shipping label and fix the Saturday sticker to your package. If you go to a UPS store, they'll take care of that for you.
If you're a small business wanting to offer more delivery options to your customers, you should enable all of the shipping options that offer a Saturday service and make sure you turn on the feature that shows an estimated delivery date so your customer can see if it will include a Saturday.
You can make significant savings on your delivery costs by using a 3rd party automated shipping solution to handle your UPS deliveries. Shippers like Easyship can cut your costs by up to 30% compared to the standard UPS fees.
Frequent Asked Questions (FAQs)
Why does UPS not deliver on Saturday?
Saturday deliveries are possible with UPS Ground in major metro areas. If you aren't in one of those areas, then UPS charges an extra fee for Saturday deliveries which your sender may not wish to pay so that they can keep delivery costs affordable.
What Time Does UPS Deliver In My Area On Saturday?
UPS makes Saturday deliveries between 9 am to 7 pm. If you're a member of the free UPS, My Choice program, you'll be able to see the 1-4 hour delivery window for your package.
Does UPS Deliver On Saturday, Yes Or No?
Yes, UPS does deliver on a Saturday if you're in one of the metro areas covered by their Saturday residential and commercial delivery service. Otherwise, you'll only get a Saturday delivery if the sender requested the Saturday delivery option and paid the extra fee.
Summing UP
UPS does deliver on Saturdays to residential and commercial addresses. For a package to come to you on a Saturday, your sender needs to be set up to offer this service because Saturday deliveries require the sender to fix a Saturday Delivery sticker to the package when it's shipped.
When you place an order and are given a choice of delivery options, you'll see an estimated delivery date. If that date is a Saturday, then your sender has opted for Saturday deliveries.
You can also get in touch with a business's customer support to ask them if they use the UPS Saturday service.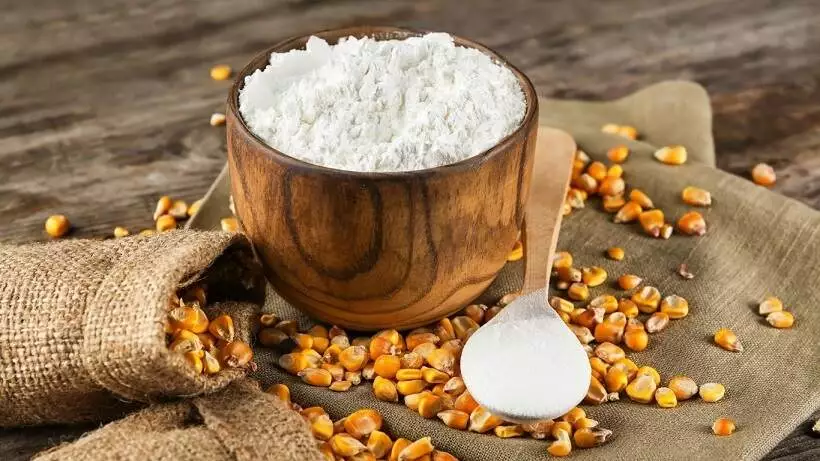 I am Alexi Brains, and I am the head writer, editor, and co-founder of FoodItems.org