Does Wendy's Have Onion Rings On The Menu? Onion rings should be the perfect fast-food alternative to a serving of bland fries, but they're notoriously hard to find at most of the fast-food giants. So when you find onion rings on the menu, you've hit gold.
Wendy's are famous for fast-food innovations and they frequently add exciting new options to their menu, but does Wendy's have onion rings or will you need to keep hunting to satisfy your onion ring craving?
Does Wendy's Have Onion Rings On The Menu?
Prepare to be disappointed. We wish we had better news, but Wendy's doesn't serve onion rings as a side in U.S. restaurants. They should, and it's madness that they don't, but the only Wendy's onion rings you can get are their Crispy Onions, which aren't technically onion rings since they're straight-cut instead of round.
Wendy's Crispy Onions used to be called Onion Tanglers, and you can get them added to your Wendy's sandwich or burger.
Now, there is a workaround if you want this kind of Wendy's onion ring as a side. If you ask for a side of onion rings at Wendy's, they'll say they're sorry but they don't sell onion rings.
But if you order a sandwich or burger with Crispy Onions, you can ask to have those onions on the side.
Convoluted? Yes, it is. And if you don't want a burger or sandwich, you can't get the Crispy Onions.
Are Wendy's Onion Rings Any Good?
Remember, we're talking about Crispy Onions which aren't technically Wendy's onion rings. So are they any good? The answer to that question is going to have to be, not really.
Their Crispy Onions are a disappointment, and to be honest, it's not worth adding them to your burger or sandwich order.
When Wendy's first introduced their Crispy Onions, they were great, but standards have slipped, which is unusual for Wendy's.
Back in the day, Crispy Onions arrived frozen and were cooked to order, so you got a hot, crispy bundle of 'onion rings' added to your burger. But now, they're a pre-cooked product and while they give some extra flavor and texture to a burger, they're not going to win any awards.
Read Also: Does Wendys Accept Apple Pay?
Do International Wendy's Have Onion Rings?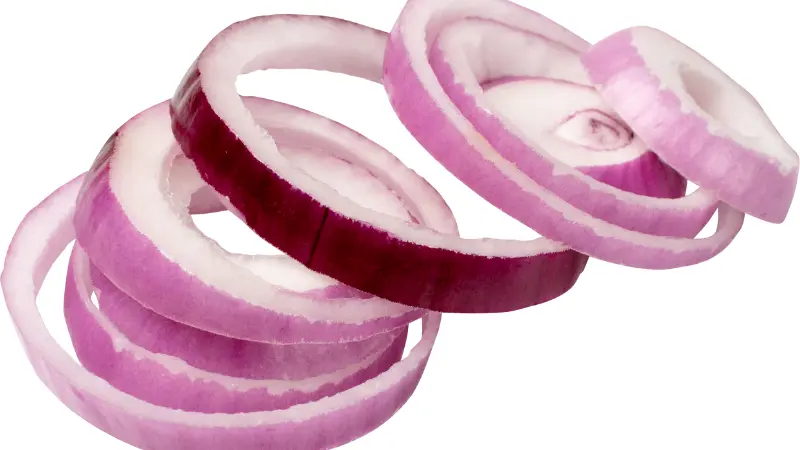 While Wendy's restaurants in the U.S. don't serve bona fide onion rings, the real deal is on the menu in several countries.
If you're reading this from New Zealand, Kuwait, or Qatar, you'll find delicious onion rings on the menu at Wendy's. You could also find Wendy's onion rings on more menus around the world because Wendy's has locations in 31 countries.
What Onion Ring Alternatives Does Wendy's Have?
If you still want to grab a bite to eat at Wendy's, what other sides do they have in place of onion rings? You can choose:
Baked Potato
Natural Cut Fries
Cheese Fries
Chili Cheese Fries
Baconator Fries
Pub Fries
Sweet Potato
Caesar Side Salad
Garden Side Salad
Chili
Chicken Nuggets
Which Fast-Food Chains Serve Onion Rings?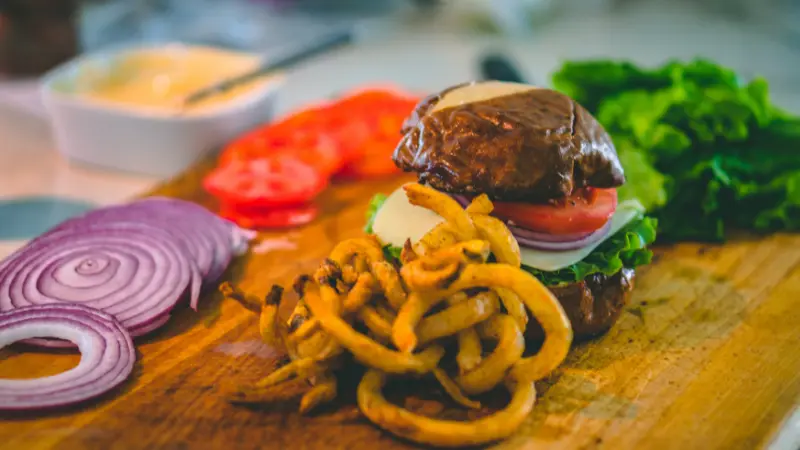 Since Wendy's doesn't serve traditional onion rings, you'll need to hunt them down at a different fast-food restaurant. And we do mean hunt because while you can be sure you'll get good quality food at Wendy's, that's not always true at other chains.
Let's look at onion ring options at other fast-food outlets, starting with the most forgettable.
Onion Rings At Burger King
Burger King has onion rings on their menu, but they're not what you would expect. Instead of getting a slice of real onion coated in batter and deep fried, at Burger King you get a mushy inside made from dried onions and onion powder.
Some customers clearly enjoy this kind of onion ring because if people weren't buying them, they wouldn't stay on the menu, but if you're after real onion rings, these won't pass the taste test.
Sauces and dips make their onion rings more palatable and you can choose from the ranch, sweet and sour, BBQ, buffalo, honey mustard, and zesty sauce. Onion ring rating 3/10.
Sonic Drive-In Onion Rings
These are another onion ring offering that will probably leave you underwhelmed.
Sure, they've got real onion slices inside, and they're pleasingly golden and crispy, but they just taste wrong thanks to the addition of vanilla ice cream in the batter.
"I wonder if vanilla ice cream goes well with onion", said no one ever, except for the genius that formulated Sonics onion ring recipe.
These onion rings could be an option if you're adventurous, otherwise, let's continue the hunt. Onion ring rating 4/10.
White Castle Onion Rings
Onion rings at White Castle aren't anything special, but they're not terrible either. As well as onion rings, they offer onion chips which are worth trying at least once.
Onion chips contain potato and onion, breaded and deep fried to a very crispy golden brown. Onion ring rating 6/10.
Long John Silver's Onion Rings
If you prefer a thinner coating on your onion rings, Long John Silver's might be a good choice for you. You get thick slices of onion and a thin, but crispy batter. The batter can be on the greasy side, though.
These onion rings aren't anything special, but for a basic onion ring, they're good enough. Onion ring rating 6/10.
Fatburger Onion Rings
Fatburger onion rings are homemade, which should make them awesome, but sadly, this leads to inconsistency. If you're lucky and the cook knows what they're doing, you'll get some of the best onion rings around, but if the cook isn't up to the task, you'll get a bland, overly greasy serving.
However, when these onion rings are cooked properly, you'll get thick slices of onion, battered, seasoned, and breaded, and fried to a perfect golden crisp. Onion ring rating 7/10.
Carl's Jr Onion Rings
The onion rings at Carl's Jr are a satisfying side. Made with real onion slices, they're battered and breaded, although the breading is on the heavy side.
They're also less greasy than the offerings at other fast-food restaurants, and that's going to be a good thing or a bad thing depending on your preference. They've got minimal seasoning too, so you definitely need to order a dipping sauce with these onion rings. Onion ring rating 7/10.
Onion Rings At Dairy Queen
Dairy Queen is famous for desserts and rightly so, but they also cook up top-notch onion rings, which might seem a little weird for an ice cream outlet until you realize their onion rings aren't available at all locations.
You can order onion rings at DQ Grill & Chill restaurants, and if you've got one in your neighborhood, then give their onion rings a go.
Their onion rings are big, golden, and crispy, and have just the right amount of grease without being oily. Onion ring rating 8/10.
Whataburger's Onion Rings
Whataburger gets onion rings right, and a serving of their onion rings with spicy ketchup is as close to perfection as you'll get in the world of fast-food onion rings.
Thick onion slices coated with crisp, buttery batter, and a pot of dipping sauce. Heaven. Just make sure you eat them while they're hot. Once they've cooled down, the texture gets rubbery. Onion ring rating 9/10.
Jack In The Box Onion Rings
Onion rings at Jack in the Box kick things up a notch by using Panko breadcrumbs. These Japanese-style breadcrumbs are crisper than regular breadcrumbs and they don't absorb as much oil when they're fried, which makes them a superb choice for onion rings.
Besides the light and crispy coating on the outside of the onion rings, you get slices of sweet juicy onion on the inside with just enough seasoning for flavor. Onion ring rating 9/10.
Wrap Up
Wendy's offers a great assortment of tasty sides, but sadly, onion rings aren't on their menu. However, you can order Wendy's Crispy Onions, which are similar to onion rings, when you order them as an extra filling for your burger or sandwich. And if you ask, Wendy's will serve them as a side instead of fixing them with your burger.
Wendy's Crispy Onions aren't as good as onion rings, and while they're fine in a burger, you're better off buying onion rings from another fast-food outlet if you want a serving of onion rings to eat with a dip.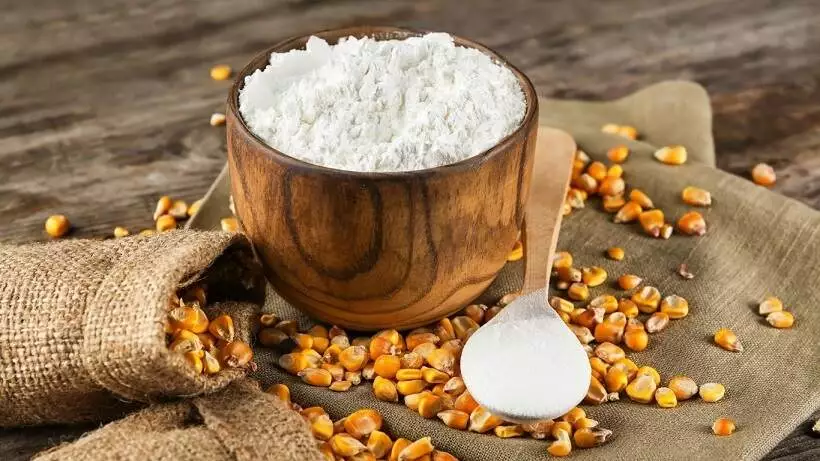 I am Alexi Brains, and I am the head writer, editor, and co-founder of FoodItems.org