To work at a CVS retail pharmacy, you will need to follow their dress code. CVS wants employees to look professional and approachable at all times. You're also expected to maintain the clean and tidy appearance necessary for staff in the health and personal care field.
If you have been offered a job at a CVS pharmacy or you're thinking about applying for a job at one of their stores, here is everything you need to know about the CVS dress code.
What Does The CVS Employee Handbook Dress Code Say You Can Wear At Work?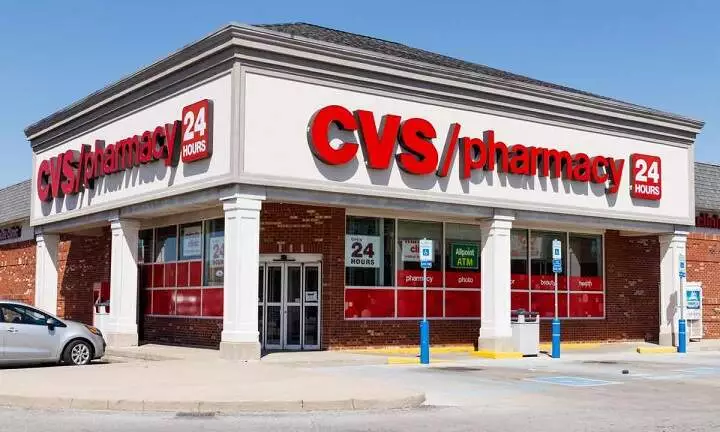 We took a close look at the CVS Health Colleague Handbook, so we could give you full and accurate information about the CVS employee uniform.
The CVS employee handbook dress code is covered in a section titled Your Appearance, which lists the company policy about dress standards in the workplace.
You won't find a rule in the handbook which lists exactly what clothing you should wear because different parts of the business have different uniform requirements.
Instead, the employee handbook states that you should understand the dress standards required at your particular location and that your manager or supervisor will be able to give you guidance on how you should dress.
That's not exactly helpful, is it?
Well, while they aren't explicit about the full CVS uniform requirements, they are specific about what you can't wear.
Prohibited clothing under the CVS dress code policy includes:
Shorts
Clothing with obscene, offensive, or vulgar images and slogans
Sundresses
Tank tops
Leggings or sweatpants
Short, midriff t-shirts
Ripped or worn slacks or jeans
Clothing accessories like scarves, pins, buttons, patches, and hats.
The best advice is to ask your manager or supervisor what they expect you to wear and what clothing they disallow. If you haven't had your orientation session yet, make a note to ask them about their uniform requirements.
That way, there can be no confusion, and you won't risk being sent home to get changed or issued with a warning.
You should know that if they send you home because you need to put on different clothing, you won't be paid for your time away from your duties.
The last point worth noting from the CVS employee handbook is that you can ask for an exception to the policy if you have a disability that needs accommodating or your religious beliefs require that you dress a certain way. Your request should be made to your manager or to the HR department.
Now that we know what the employee handbook has to say, let's turn our attention to information gathered from employees at CVS retail pharmacies and their supervisors.
Please remember that these are general guidelines, and your manager may be less strict about what you need to wear.
Read also: Does CVS do Cashback
What Is the CVS Uniform For Front-Of-Store Staff?
Front-of-store staff at CVS pharmacies wear a company-issued shirt with the CVS logo, a name badge, and normal business casual pants or a smart skirt. Pants and skirts should be a neutral color like black or tan, so don't turn up in a pair of brightly patterned lululemon pants!
Your shoes should be closed-toe and appropriate for wear on a retail floor. You'll be on your feet a lot, so avoid fashion styles, and go for comfort and safety instead. Like pants, shoes should be plain and of an understated color, like black or brown. Sneakers may be worn as long as they are smart and not old and scruffy.
What Is the CVS Pharmacy Dress Code For Pharmacists?
CVS pharmacists, like all other CVS retail employees, need to look clean and tidy. You'll be given a white lab coat to wear to designate your status in the pharmacy.
You are expected to wear smart business casual attire underneath your lab coat. This can be a shirt and tie, or a blouse, along with a knee-length skirt or pair of tailored slacks.
Footwear should be clean and suitable for a role where you'll be on your feet all day. Choose closed-toe shoes in a neutral shade.
What Is The Dress Code For CVS Pharmacy Technicians?
All CVS pharmacy technicians wear hospital scrubs. The company provides your scrubs, so you don't need to worry about where to buy them from or what color they should be.
Pharmacy technicians say that the CVS scrubs are comfortable and that they are happy to wear them because they present a professional appearance to customers.
One complaint about the scrubs is that they aren't warm enough in the winter months. Because you can't wear a sweater or jacket over your scrubs, staff advise making sure you put on good thermal underwear so you can stay warm.
For footwear compatible with the CVS pharmacy technician uniform, choose comfortable, non-slip shoes, with closed-toes in a neutral shade.
Can CVS Employees Have Dyed Hair?
CVS doesn't have a company-wide policy about hair color. In any case, you don't need to worry about dying your hair's normal hair color. If you want to switch from brunette, and sport peroxide blonde locks, no one will bat an eye at your hair color.
But if you prefer to wear a more eye-catching color like red, blue, green, etc., you should check with your manager.
Although, if you were interviewed with brightly colored hair and got hired, you're unlikely to have any problems when you go to work.
Employers are facing new challenges in today's work environment, and they have to be careful that they don't discriminate against gender or sexual identity. Because of this, you will find more employers and managers willing to accommodate less conventional hair color – within reason.
Can CVS Employees Have Ear or Facial Piercings?
The CVS employee handbook doesn't contain a prohibition on piercings, but staff report that the piercings you are allowed to wear will depend on your manager.
Some staff has been allowed to wear pretty extensive piercings, including nose and lip piercings and earplugs. While others have been limited to small ear studs or hoops.
You will probably find that dangling piercings aren't allowed because they present a safety risk.
Check with your manager or supervisor so that you have a clear policy to follow. Sometimes your manager will be fine with extensive piercings but will ask you to take them out when an area manager visits the store.
That's a reasonable request to make, and taking piercings out for a short time won't make your piercings close over.
Also, Read: Home Depot Uniform?
Do CVS Employees Have To Keep Tattoos Covered?
CVS doesn't list a policy regarding tattoos in their employee handbook, so this is another area that comes down to the rules set by each store manager.
Obviously, facial tattoos and tattoos on your hands will be visible, and if they hired you with visible body art, then you won't be asked to cover them up with makeup.
As for tattoos on your arms, staff report that many managers are fine for you to have them on show. The exception to this is if your tattoos are offensive or obscene.
CVS Dress Code FAQ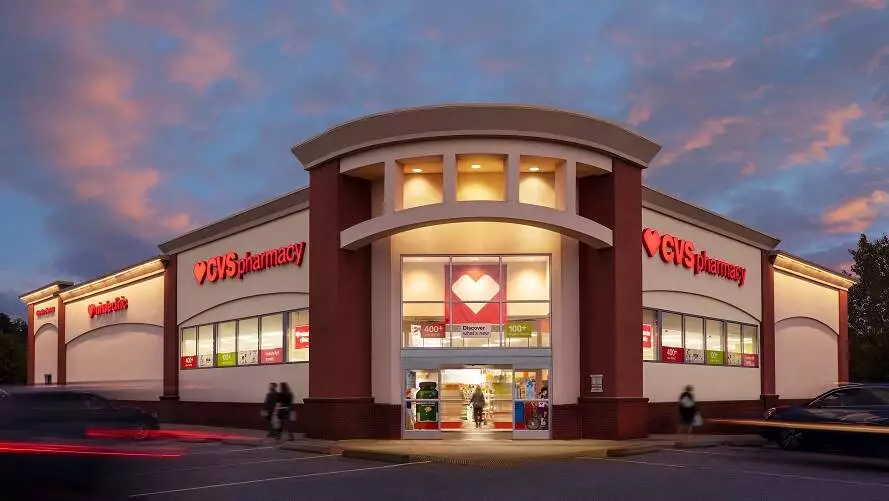 Do You Have To Wear A Uniform At CVS?
Yes. When you're working at CVS, you have to wear a uniform and name tag at all times. Front-of-store employees wear a company-issued shirt along with their own smart skirt or pair of black, navy, tan, or khaki colored pants.
Pharmacists wear a lab coat over business casual attire, while CVS pharmacy technicians wear hospital scrubs. All employees must wear closed-toe shoes in plain, neutral shades.
Can You Wear Jeans At CVS?
Usually, the answer is no, you can't wear jeans at CVS. Most managers don't consider jeans to be appropriate workwear for retail staff. CVS staff commonly wear smart pants in neutral business colors – navy blue, black, tan, and khaki.
You may have seen employees at CVS stores wearing jeans, however, this will be because their store manager has allowed a more relaxed dress policy. Don't assume you can do the same at your store without checking with your manager first.
What Should I Wear To CVS Orientation?
For your orientation at CVS, wear business casual attire. This means a pair of tailored pants – not jeans, or a knee-length skirt.
A button-down shirt, smart polo shirt, or blouse can be worn with or without a jacket. Choose clean shoes without scuffs, in a professional style.
What Are The Shifts At CVS?
CVS doesn't hire for set shifts, instead, you are expected to work a certain number of hours each week. Your manager will schedule those hours based on business needs and your availability.
Full-time employees work a minimum of 30 hours each week. Standard shifts can vary in length from 4 hours to 10 hours.
Part-time workers are contracted for under 30 hours per week but aren't limited to 30 hours as a hard cap. You can work as many hours as your manager is willing to give you.
Overtime is also available for both full-time and part-time employees.
Summary
By now, you should have all the information you need about the CVS dress code. The CVS dress code is pretty standard for a retail environment, and the clothing you need to wear won't require any extra expense on your part and will allow you to be comfortable while you work.
The CVS employee handbook lists a few styles and items of clothing that you aren't allowed to wear, and your manager will give you more concrete uniform guidelines when you start work.
Related: Target Dress Code for all Workers.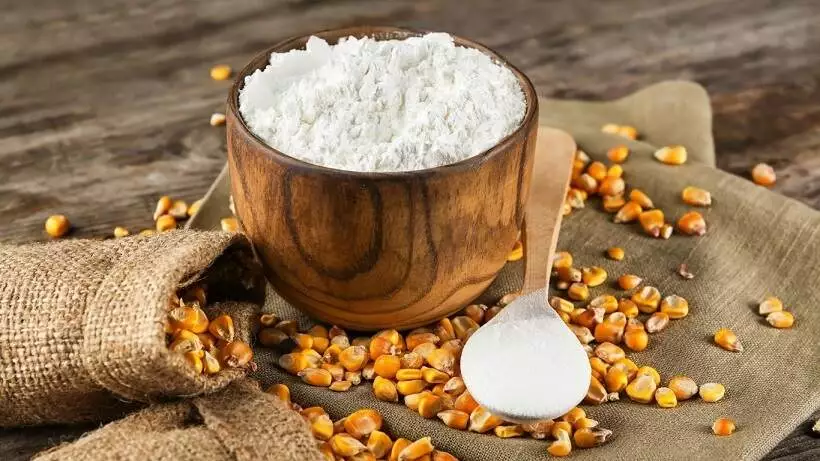 I am Alexi Brains, and I am the head writer, editor, and co-founder of FoodItems.org