How Much Does Dunkin Donuts Pay? The average pay is $9/hour and goes up to $33 per hour. Let's find out more!
Dunkin Donuts might be the perfect place if you're looking for a job that offers flexible hours and pays well. The coffee chain offers competitive pay and plenty of opportunities for employees to move up the ranks.
Employees can expect to receive paid time off, 401k matching, and discounts on food and beverages. Plus, the company is always searching for new baristas, shift supervisors, and store managers to help keep its stores running smoothly.
So, if you're interested in joining the Dunkin Donuts family, read on to learn more about what the company offers and, most importantly, how much does Dunkin Donuts pay?
How much does Dunkin Donuts pay in 2023?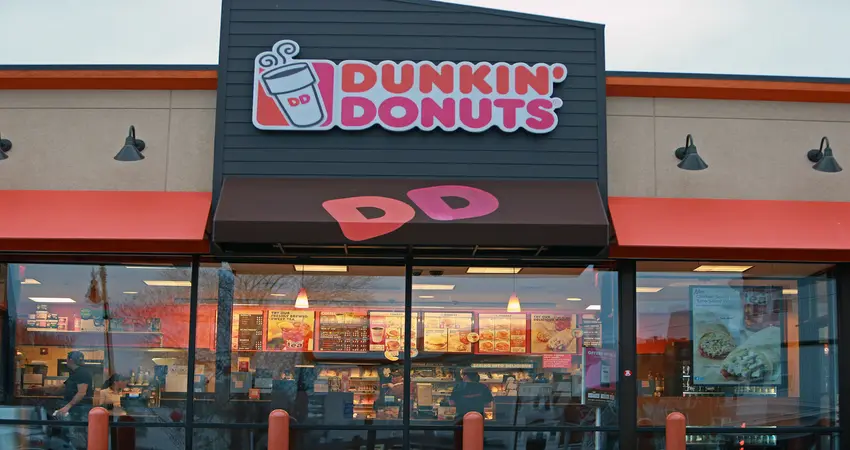 Are you thinking about starting a career with Dunkin Donuts? If so, you are probably wondering how much Dunkin Donuts pay its employees. Let's look at what Dunkin Donuts offers in terms of compensation.
As with most jobs, the answer to this question depends on several factors. Some of these factors include your position, location, and experience.
Entry-level (Crew Member) positions at Dunkin Donuts start at minimum wage, but as you gain experience and advance your skills, you will quickly earn more.
For example, baristas with experience earn upwards of $11 per hour, while store managers can make upwards of $50,000 per year.
Let's take a look at some average Dunkin Donuts hourly salaries.
Crew Member – $9/hour
Shift Leader – $11/hour
Assistant Manager – $13/hour
Manager – $16/hour
Multi-Unit Manager – $26/hour
General Manager – $33/hour
As we mentioned, these are approximate hourly salaries, as Dunkin Donuts' wages vary across the country.
This is because there is a federal minimum wage of $7.25 per hour, but some states have a higher minimum wage. For example, an entry-level employee working in California can expect to receive almost $15 per hour.
Some of the biggest earners at Dunkin Donuts are franchise owners. As a Dunkin Donuts franchise owner, you can expect a yearly wage of over $100,000. However, it should be noted that the initial franchise fee is relatively high, at $40,000.
What is Dunkin Donuts?
Dunkin Donuts is an American global donut company and coffeehouse chain based in Canton, Massachusetts. It was founded in 1950 by William Rosenberg in Quincy, Massachusetts.
The chain began as a single donut shop and has become one of the world's largest coffee and donut chains, with over 11,000 locations in 36 countries.
Today Dunkin Donuts is owned by Inspire Brands Inc., which also owns Baskin-Robbins, Arby's, Sonic Drive-In, and Buffalo Wild Wings.
Dunkin Donuts locations typically offer free Wi-Fi access, and many sites also have play areas and indoor and outdoor seating areas.
Some locations also offer drive-thru service. In the past, the company has been criticized for its high-calorie counts and use of artificial ingredients in some of its products.
However, more recently, Dunkin Donuts has also been praised for improving the quality of its food items and for supporting Fair-Trade Certified coffee growers.
Dunkin Donuts sells 52 varieties of donuts, more than a dozen coffees, and an array of bagels, breakfast sandwiches, and other baked goods.
Related: How Much Does TJ Maxx Pay?
Dunkin Donuts staff positions
Dunkin Donuts offers a variety of positions for entry-level and experienced workers alike. Some of the jobs available include:
Crew Member
Dunkin Donuts crew members are responsible for providing guests with fast, friendly service. They work in a fast-paced environment and must be able to think on their feet.
As a crew member, you will be responsible for taking orders, preparing food, and cleaning the restaurant. You will also be responsible for providing excellent customer service.
Dunkin Donuts is always looking for team players who are outgoing and enthusiastic about making customers happy.
If you have a positive attitude and like working in a team environment, the Dunkin Donuts crew is for you!
Shift Leader
As a shift leader at Dunkin Donuts, you will be responsible for overseeing the team during your shift. This means ensuring that everything is running smoothly and that customers are happy.
You will also be responsible for training new team members and keeping the store clean and organized. To be successful in this role, you must be able to multi-task and stay calm under pressure.
You must also have excellent customer service skills and be able to lead by example. If you are looking for a challenging and rewarding position, then a shift leader at Dunkin Donuts may be the perfect job.
Assistant Manager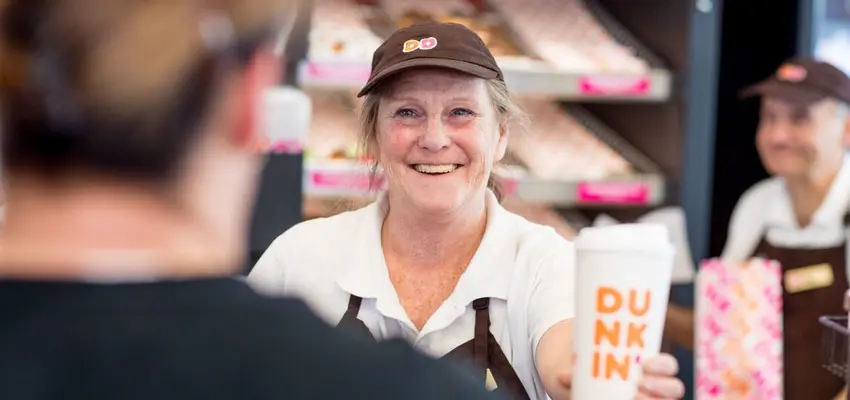 The Dunkin Donuts assistant manager job description includes a variety of responsibilities. First and foremost, the assistant manager is responsible for assisting the store manager with day-to-day operations.
This includes supervising employees, handling customer complaints, and maintaining inventory levels. In addition, the assistant manager is responsible for ensuring that the store runs smoothly and efficiently.
This may involve working closely with the store manager to develop shift schedules and ensuring that all employees are adequately trained.
The Dunkin Donuts assistant manager job description also includes financial responsibilities, such as managing the store's budget and processing payroll.
Ultimately, the goal of the assistant manager is to support the store manager in all aspects of running the store.
Manager
Dunkin Donuts managers are responsible for overseeing the day-to-day operations of their store. This includes everything from training and managing staff to ordering supplies and handling customer inquiries.
In addition, managers must ensure that the store runs smoothly and efficiently and that all health and safety standards are met. Providing excellent customer service is also a top priority for Dunkin Donuts managers.
They should be able to resolve any customer issues quickly and professionally while maintaining a positive attitude.
If you have experience in management and teamwork, as well as a passion for coffee and pastries, then a career as a Dunkin Donuts manager may be the perfect fit for you!
Dunkin Donuts opening hours
Throughout the USA, Dunkin Donuts is now open earlier and closing later in most locations. Dunkin Donuts hours for most locations are now 5 AM to 10 PM, Monday through Sunday.
However, some stores may have different hours, so it's always best to check with your local store before you go.
Does Dunkin Donuts hire felons?
Many people with criminal records face difficulties finding employment, but that doesn't mean it's impossible. Many companies are willing to give job seekers with felonies a chance, and Dunkin Donuts is one of them.
According to the company's website, Dunkin Donuts is committed to diversity in its workforce and consider all qualified applicants without regard to race, religion, color, national origin, ancestry, sex, age, marital status, sexual orientation, gender identity, genetic information, military service, disability or any other characteristic protected by law.
This means anyone who meets the minimum qualifications for a position is welcome to apply, regardless of their criminal history. So, if you're looking for a job and you have a felony on your record, don't count out Dunkin Donuts.
How old do you have to be to work at Dunkin Donuts?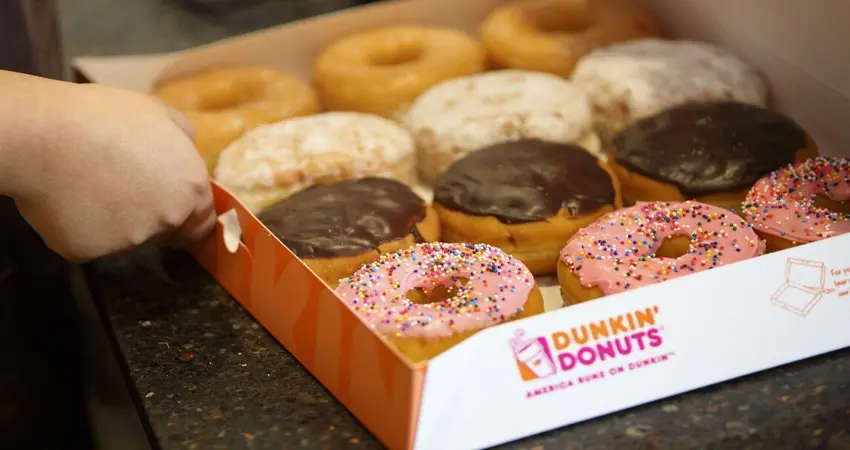 Dunkin Donuts employs workers of all ages, from teenagers to seniors. However, there are some age restrictions. For example, you must be at least 16 years old to work as a cashier or in food preparation.
If you want to work in the kitchen, you must be at least 18 years old. And if you want to work as a shift leader, you must be at least 21.
Dunkin Donuts benefits
For many people, working at Dunkin Donuts is a great way to earn some extra income. However, many benefits come with working for this popular coffee chain.
For starters, Dunkin Donuts offers its employees a discount on all purchases. In addition, the company provides extensive training to help employees learn all the skills necessary to be successful.
As a result, working for Dunkin Donuts can be a great way to gain valuable experience and learn new skills.
In addition, the company is often willing to offer flexible scheduling to accommodate employees' needs. Finally, Dunkin Donuts is known for its friendly and supportive work environment.
In conclusion
If you are considering a career with Dunkin Donuts, now you have a better idea of what to expect in terms of salary. Entry-level crew members can expect to make around minimum wage.
Overall, working at Dunkin Donuts can be a great way to earn a decent living. Of course, how much you'll ultimately earn will depend on factors like your position, location, and experience.
But if you're looking for a stable job with good pay and benefits, Dunkin Donuts is worth considering!
Dunkin Donuts typically pays its employees hourly. Crew Members start at around $9.00 per hour and can earn up to $11.00 per hour with experience.
If you are interested in becoming a shift leader or assistant manager, you will see a modest pay increase. Shift Leaders earn $11.00 per hour. Assistant Managers typically start at $13.00 per hour and can earn up to $16.00 per hour.
Once you become a manager, you can expect to earn significantly more per hour. The average salary for a store manager at Dunkin Donuts is around $43,000 per year.
Of course, if you own your franchise, you will have the potential to make much more money. However, it should be noted that the initial franchise fee is relatively high at $40,000.
Recent Entry: What Age Does Marshalls Hire?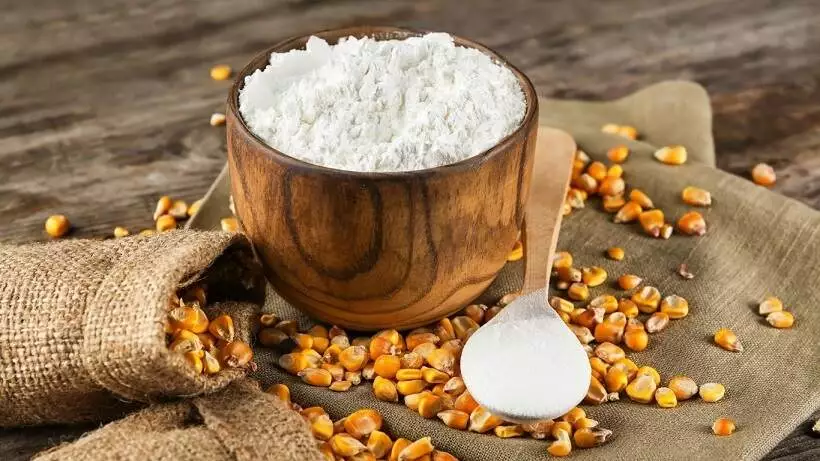 I am Alexi Brains, and I am the head writer, editor, and co-founder of FoodItems.org